View all Chevrolet Orlando reviews


Chevrolet Orlando (2011 - 2015)
Review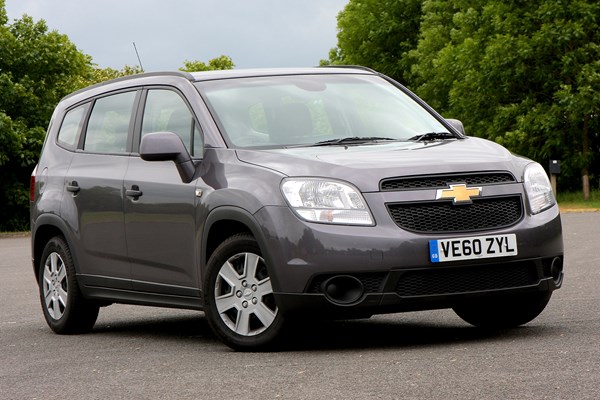 PROS
Comfortable ride, practical innovative seating, spacious, strong diesel engine
CONS
Poor visibility, gutless petrol engine, unwieldy parcel shelf, poor residuals
PROS
Comfortable ride, practical innovative seating, spacious, strong diesel engine
CONS
Poor visibility, gutless petrol engine, unwieldy parcel shelf, poor residuals
Verdict
Orlando is a place where Walt Disney saw fit to locate an overpriced, tacky amusement park consisting of over-the-top, overpriced technology that, ordinarily, fails to meet expectation. Chevrolet's new MPV may share the same name as the Floridian entertainment capital but, thankfully, the vehicle and the place have little in common. The Orlando is Chevrolet's first ever MPV and it's a competent offering.
The Parkers Verdict
It's a reasonably priced, spacious and practical people carrier that puts function over form. The brick-inspired design might not be to everyone's tastes but one might consider that a trifling price to pay for a decent school-runner that won't break the bank. The Orlando – the new kid of the MPV block, complete with a five-year/100,000-mile warranty and attractive ownership benefits – may not have the reputation of rivals such as Ford's Grand C-Max, Renault's Grand Scenic, Citroen's Grand Picasso, but they don't boast a £16,345 entry level price and the kit levels offered by the new Chevrolet seven-seater.
Does the Orlando have the edge over the grand masters of the MPV market? Read on to find out.