Road test: Peugeot 3008 HYbrid4
First ever diesel hybrid that uses diesel and electric power
Claims of 99g/km CO2 and an average 74.4mpg
Prices start at £26,995 and goes on sale Autumn 2011
The Peugeot 3008 Hybrid4 is the first ever diesel hybrid - a combination of diesel and electric power.
This is a significant breakthrough from Peugeot as hybrids to date have been a combination of petrol and electric motors. The big advantage of a diesel hybrid is that it should be even more economical and emit less CO2 than petrol versions.
Peugeot's system uses a conventional 163bhp diesel engine that drives the front wheels, while the electric motor sits under the boot floor and powers the rear wheels adding an extra 37bhp. Torque figures are 300Nm and 200Nm respectively, giving a grand total of 500Nm. This means a dash to 62mph is possible in 9.1 seconds, with a top speed of 118mph.
CO2 emissions depend on the spec of the car. The bigger the wheels, the more CO2 it emits. In base spec with 16-inch alloys the car emits 99g/km. Bump up to 17-inch and emissions rise to 104g/km.
There are four driving modes: auto, all-electric, four-wheel drive and sport, which allow you either to maximise fuel economy or get the best performance depending on the conditions.
The Hybrid4 requires a different driving style to maximise fuel efficiency. The key is to use the brake regeneration system to slow you down and only use the brakes if needed, so you need to anticipate traffic.
Do this and some impressive numbers are possible. Peugeot claims 74.4mpg, but one test driver managed 85.6mpg through a town centre while we managed 68.9mpg driving normally in auto mode. The car's range is a claimed 560 miles, with 155 miles of those possible on electric (or 'zero emissions' running mode).
Out on the open road there are a few niggles. The electronically-controlled automatic six-speed gearbox is slow and the gearbox takes some getting used to.
The gear lever has four positions: Reverse (R), Neutral (N), Automatic (A) and Manual (M). There is no conventional Park (P) position - the lever moves in a straight line (no gated selection positions) and the strangely-shaped gear knob has no button to lock the lever in position. This means that at first it's easy to get confused between settings when swapping quickly between modes (when performing a three-point turn for instance).
Boot space has been sacrificed to make way for the batteries but you still get 420 litres of space, and a further 66 litres under the boot floor. Fold the rear seats down and the load area increases to 1,501 litres. The hybrid also retains the 3008's clever split lower tailgate to facilitate easy loading.
There are three trim levels: the 99 (so called as 99g/km CO2) includes a CD player, Bluetooth handsfree, cruise control, electric folding mirrors, auto headlights and wipers and dual-zone air conditioning.
The next spec up - the 104 has (yes, you've guessed it) 104g/km CO2 emissions - and adds 17-inch wheels, a seven-inch screen with Peugeot sat nav, a head-up display and a 'lighting pack'.
Top of the range is the Limited Edition, which adds leather interior, a commemorative numbered plaque, a panoramic glass roof, a front parking aid and some special pearl white paint.
Prices are not cheap though, with the Hybrid4 starting at £26,995. However, Peugeot expects 65% of Hybrid4 sales to be to company car drivers. Assuming a P11d price of £27,000 and emissions of 99g/km, you're looking at paying company car tax at £117 per month on the 40% pay scale.
The 3008 Hybrid4 goes on sale in the Autumn of 2011.

Four-mode selector enables driver to select electric power only (ZEV)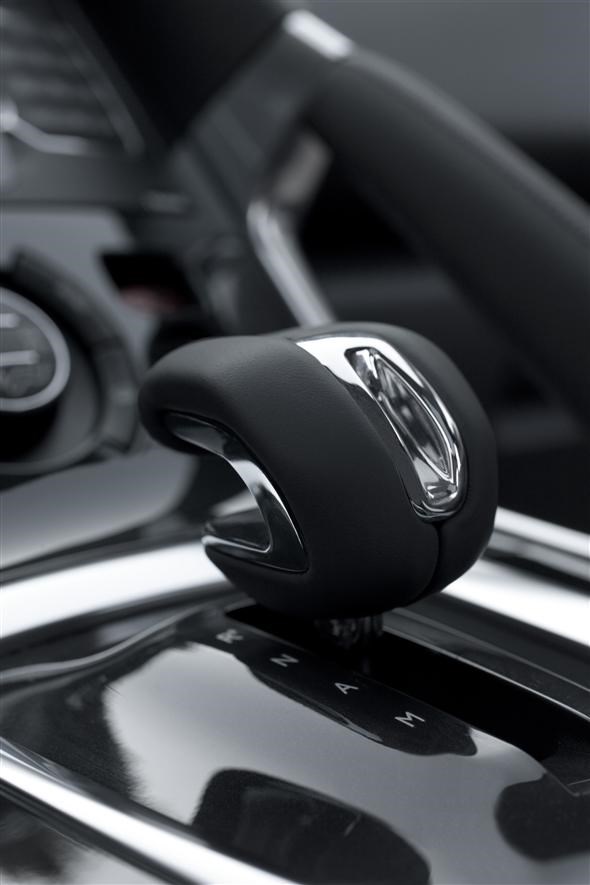 Unusual auto gearbox has no Park position or button release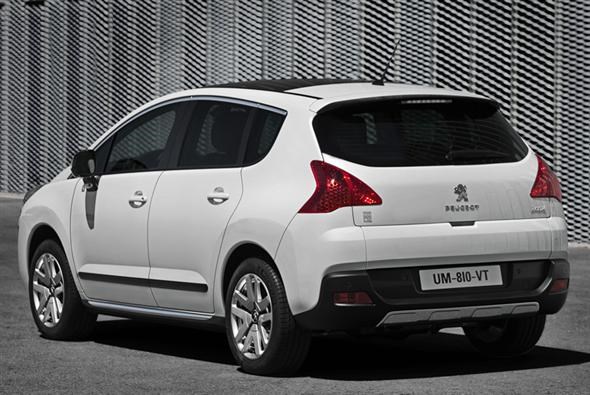 3008 Hybrid4 goes on sale in Autumn 2011, priced from £26,995