If you are planning to use your company vehicle for towing, perhaps a caravan or a trailer, you need to know the laws that apply, and you should always consult your fleet manager.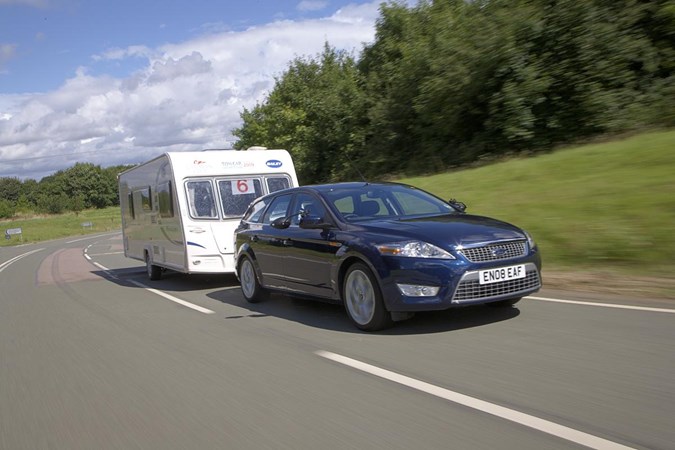 ---

Specific trailer restrictions
If the towing vehicle weighs 3500kg or less (Gross Vehicle Weight or GVW)
Length (excluding the coupling and drawbar) 7.0m
Width Maximum 2.55m
If the towing vehicle weighs more than 3500kg GVW
Length (excluding the coupling and drawbar) 12m (min 4 wheels)
Width Maximum 2.55m
Length of towing vehicle and trailer combined 18m
Maximum overhang of load from rear of trailer 3.05m
What's the maximum weight I can carry in my trailer?
Trailer has no brakes (Unbraked Trailer)
Maximum 750kg gross trailer weight or half the towing vehicle's kerb weight - whichever is less.
Trailer has brakes (Braked Trailer)
Maximum 3500kg gross trailer weight.
General trailer restrictions
Trailer height
3.0m high or 1.7 times the wheel track (horizontal distance between centre lines of the tyre treads). This isn't a legal requirement, but is an accepted guideline.
If, however, the height does exceed 3.0m then a notice giving the height details must be displayed in the cab of the towing vehicle.
Other legal requirements:
Since 1982 all trailers, including unbraked ones, must be clearly marked with their maximum gross weight in kilograms.
Since January 1, 1997, all unbraked trailer plates must show the year of manufacture.
Department of Transport Code of Practice states that it is desirable for trailers less than 3,500kg gross vehicle to carry a manufacturer's plate clearly showing manufacturer's name and address, chassis or serial number, model number, number of axles, maximum weight per axle, nose weight or coupling, maximum gross weight and date of manufacturer.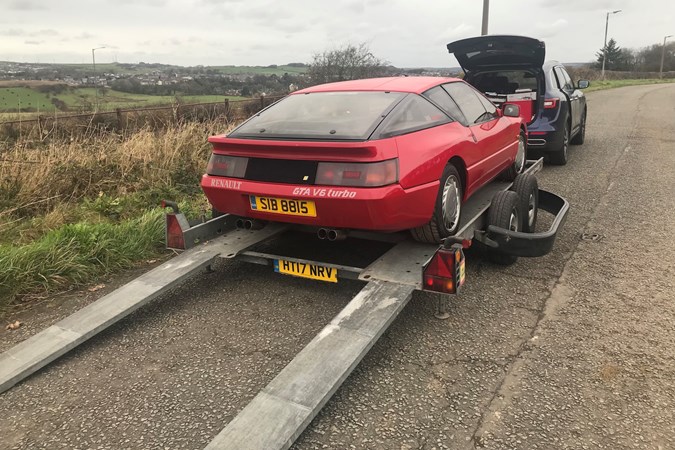 Frequently asked questions:
Do I need a special driving licence to tow?
You must hold a full driving licence to to drive vehicle and trailer combinations weighing up to 8.25 tonnes. However, if you passed your test between January 1, 1997 and January 19, 2013 then these restrictions apply:
Vehicles up to 3.5 tonnes and no more than eight passenger seats (ie: officially dubbed Category B vehicles and are typical cars) with a 750kg trailer (4.25 tonnes total Maximum Authorised Mass or MAM).
Category B vehicles with larger trailers i.e. more than 750kg, provided that the combined Maximum Authorised Mass (MAM) does not exceed 3.5 tonnes and the gross MAM of the trailer does not exceed the unladen weight of the towing vehicle.
Vehicles over 3500kg MAM are classified as large goods vehicles.
If you have passed your test much more recently, after January 19, 2013 onwards then there are further restrictions which apply:
Small trailers weighing no more than 750kg.
Trailers weighing more than 750kg only where the combined weight of the towing vehicle and the trailer doesn't exceed 3.5 tonnes.
If you wish to tow a trailer weighing more than 750kg and where the combined weight of the towing vehicle and trailer is greater than 3.5 tonnes, you will need to pass a further test to obtain B+E entitlement on your licence.
To be able to tow combinations outside this ruling requires the passing of an additional test.
What are the speed limits when towing?
It is 60mph on motorways and dual carriageways, 50mphs on other roads unless there are lower speed restrictions in operation. This also applies to vehicle/trailer combinations over 7,500kg Maximum Authorised Mass (MAM), except for Scotland, where the speed limit for a single carriageway is 40mph. If in doubt consult the Government's Highway Code.
What is the difference between unbraked and braked trailers?
An unbraked trailer has no brakes fitted so the car towing it does all the braking. A braked trailer has brakes fitted that are often known as 'overrun brakes'.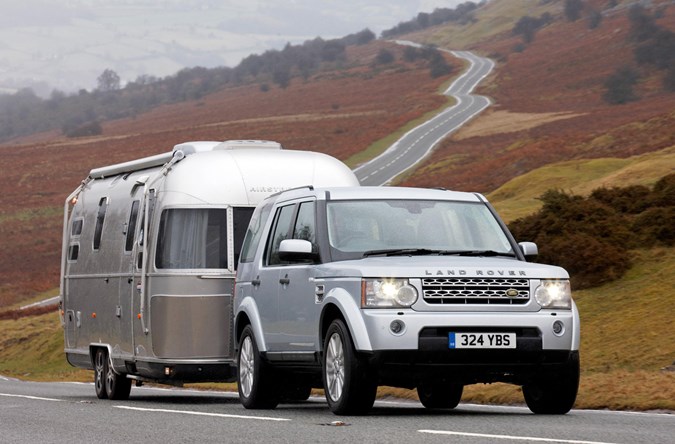 The trailer will apply its brakes through a mechanical linkage that is connected to the tow bar. When the car brakes, it puts a force through the tow bar which then activates the linkage to apply the trailer's brakes.
What if my load hangs over the end of the trailer?
If it is between 1m and 2m, ensure the end is clearly visible by attaching a piece of cloth or similar to warn following drivers. If it is between 2m and 3.05m, a marker board must be fitted and illuminated at night If the overhang is more than 3.05m, an attendant must be carried and the police must be notified 2 days before commencing the journey.
Do I need a 'Long Vehicle' marker plate?
It is only required for trailers over 3500kg or where the towing vehicle is over 7,00kg gross weight (lorries basically). When they are required, you need different plates depending on the length of the vehicle. You must make sure that loads must not project more than 305mm either side of the trailer, up to a maximum width of 2.9m. If they do then you must notify the police two days before a journey commences.
>> Also read: Guide to van speed limits