View all Renault Fluence reviews

Renault Fluence Saloon (2012 - 2013) review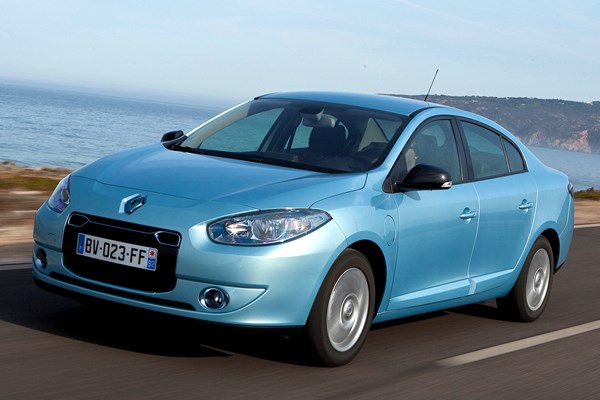 PROS
Ease of use, comfortable, quiet and refined, zero emissions, cheaper to buy than the competition
CONS
Potential range limitations, small boot, dull interior, plain styling
PROS
Ease of use, comfortable, quiet and refined, zero emissions, cheaper to buy than the competition
CONS
Potential range limitations, small boot, dull interior, plain styling
Renault Fluence Saloon rivals
The Fluence Z.E. is claimed by Renault to be the first production saloon-styled electric car. You may not be familiar with the Fluence name, because it's not sold in the UK. It is, effectively, a Megane saloon. As a result, the electric Fluence Z.E. looks just like a conventional car. That might appeal to those who want modern technology, and zero emissions, without the attention that comes with some of the more outlandish designs.
Under the bonnet is a punchy 95bhp electric motor, while the battery pack sits behind the rear seats. It's remarkably simple to use – you simply turn the key, put it in drive and go. The Fluence also handles quite well, and is comfortable and refined. Fully charged, it's claimed to cover around 125 miles at best. In poor conditions, however, that range can drop to as little as 50 miles.
The electric Fluence doesn't include a battery, unlike competitors, making it cheaper to buy. Owners have to lease it from Renault instead, for a monthly fee. So, does the Fluence Z.E. offer a more cost-effective alternative to electric cars like Nissan's LEAF, or range extenders like the Vauxhall Ampera? Read on to find out...
Find out more about all electric cars here