View all Renault Laguna reviews

Renault Laguna Coupé (2008 - 2012)
Review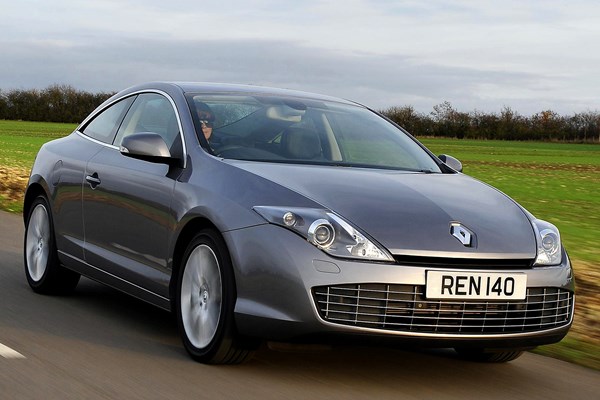 PROS
Elegant styling, agile handling with GT pack, good quality interior, well equipped
CONS
Steering lacks feel, image doesn't match premium alternatives, drab cabin design
PROS
Elegant styling, agile handling with GT pack, good quality interior, well equipped
CONS
Steering lacks feel, image doesn't match premium alternatives, drab cabin design
Other Renault Laguna (2007 - 2012) models:
Verdict
Renault has a reputation for building stylish and distinctive cars, so it's no surprise that the Laguna Coupe is very attractive. It's based on the Laguna hatchback, which is evident at the front, but the rear has a unique look which helps it stand out. Elegant rather than sporty, the Laguna Coupe is also generously equipped and has a well built cabin.
It's much better to drive than the standard Laguna and top-spec GT versions come with hi-tech 4Control four-wheel steer making them more agile on the road. As a new buy it's quite expensive, so it makes far more sense as a second hand or nearly-new purchase.