View all SsangYong Tivoli XLV reviews


SsangYong Tivoli XLV review
Current Model
Tivoli gains a bigger boot for added practicality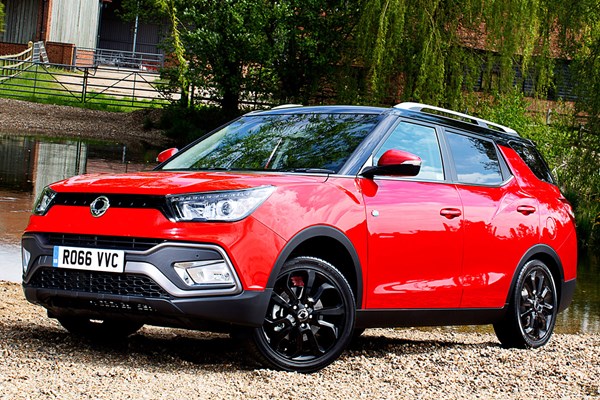 PROS
Larger boot than standard Tivoli
Smarter new front bumper
Huge standard specification
Manual or auto, two- and four-wheel drive
CONS
No petrol engine
Same passenger space as Tivoli
Not a thrilling drive
Diesel engine quite noisy
PROS
Larger boot than standard Tivoli
Smarter new front bumper
Huge standard specification
Manual or auto, two- and four-wheel drive
CONS
No petrol engine
Same passenger space as Tivoli
Not a thrilling drive
Diesel engine quite noisy
SsangYong Tivoli XLV rivals

At least one of the elements of the SsangYong Tivoli XLV's name should ring a bell, even if you're at a bit of a loss what it collectively refers to.
More than 3,300 Tivoli SUVs found homes here in 2015 (the first year it was available) so it's easy to see why SsangYong's UK distributor was so keen for this larger version to carry the recognisable Tivoli name, unlike in Korea where it is simply badged XLV.
It might be easiest to think of it as an estate version of the standard car - there's more metal behind the rear wheels, adding 245mm in length and 50kg in weight. As a result, you get a 720-litre boot (up from 423 litres) trumping both the Hyundai Tucson and Kia Sportage, which both appear much larger than the XLV in the flesh.
One engine and one trim level
Unlike the regular Tivoli range, the Tivoli XLV is only available in one trim level – the top-spec ELX which comes packed with standard kit including heated leather seats, keyless entry and start, sat-nav and a rear-view camera.

Your only engine option is a 1.6-litre diesel, but at least there's a choice between front- and four-wheel drive, and manual and automatic gearboxes.
In fact the only thing missing from this longer, more practical SsangYong is a pair of extra seats. The Korean manufacturer contemplated making the XLV a seven-seater, but decided that the rear bench would simply not be comfortable enough.
Will it still tow my caravan?
SsangYong is aware of its popularity with the UK tow-bar fraternity, so rest assured, the 1,500kg braked trailer capacity has been carried over from the Tivoli.
With a considerably larger boot, though, you should be able to comfortably pack your camping essentials, and, according to the marketing pictures, a surfboard, snowboard, or pair of folding bicycles.
Otherwise it's business as usual, with a comfortable cabin packed with equipment and a good – if unexciting driving experience.