View all Alfa Romeo Mito reviews


Alfa Romeo Mito Hatchback (2009 - 2018) review
Stylish small premium car that's ageing gracefully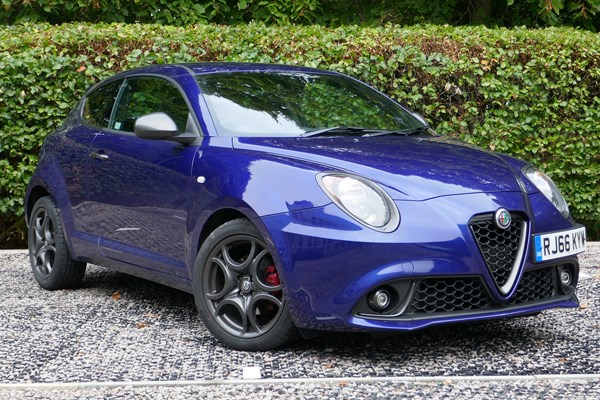 PROS
Distinctive exterior styling
Strong performance from most engines
Turbocharged petrols a highlight
Space for four adult passengers
CONS
Firm ride on most models
Interior plastics are hard
Diesels sap the fun out of it
High boot sill
PROS
Distinctive exterior styling
Strong performance from most engines
Turbocharged petrols a highlight
Space for four adult passengers
CONS
Firm ride on most models
Interior plastics are hard
Diesels sap the fun out of it
High boot sill

The Alfa Romeo Mito is an Italian MINI Hatch rival – a three-door supermini with premium pretentions, sharp Italian styling and plenty of flair for the fashion-conscious car buyer.
As well as taking on the ubiquitous MINI, it also goes up against the Audi A1, DS 3 and other stylish superminis such the Fiat 500 and Vauxhall Adam.
Interior doesn't match the exterior
Despite the promising exterior, things become a bit more disappointing when you jump inside the Mito. A harsh ride, poor noise insulation, lack of cabin storage space and interior quality that falls short of the standards of its rivals all conspire to spoil the experience.
The various different plastics used throughout the interior feel cheap and low-quality, as do the minor controls and switchgear.
DNA driving modes
A key ingredient in the way the Mito drives is its DNA system. It comprises of three driving modes selected via a switch ahead of the gear lever: Dynamic, Normal and All-weather.
They change the power steering, engine and traction control settings, among other factors, and the car feels markedly different depending on which mode is selected. Engine response, for instance, is much more immediate in Dynamic mode, which also makes the steering far heavier.
Depending on your point of view, it's either a fun gadget or a frustrating system that makes you wish Alfa had picked one optimum setting and stuck with it rather than offering several compromised choices. Or, failing that, a fourth option that lets you select your own individual settings from the options available.

On the whole, though, the Mito is a sharp little car to drive, with quick responses through the steering and well-contained body roll. It doesn't feel quite like an Alfa should, however: it suffers with a firmer ride than almost all of its most direct rivals, which sullies the experience somewhat.
Model updates
Throughout its life, the Mito has been subject to several tweaks to keep it fresh and up-to-date, most notably with what's under the bonnet.
A year after its launch Alfa raised the bar with its MultiAir petrol models. Incorporating new technology that makes it run more efficiently, the Mito was given more power, lower emissions and improved fuel economy.
There was also the introduction of the sporty 170hp Cloverleaf model – a return of an iconic performance badge, that has since been discontinued. To say the Mito range with all its comings and goings is confusing would be an understatement.

Fiat's clever two-cylinder TwinAir petrol engine debuted in 2012, as featured in the smaller 500, producing more power than its naturally-aspirated alternatives and boasting much-improved fuel economy claims and lower emissions.
In autumn 2013, Alfa announced a range of updates including a touchscreen multimedia system and a new version of the TwinAir engine with 105hp.
The Mito also got a bit of makeup with some extra chrome detailing outside on some models, and black mesh on others, tinted rear windows and a different finish for the headlights together with new seat fabrics and dashboard colour schemes.