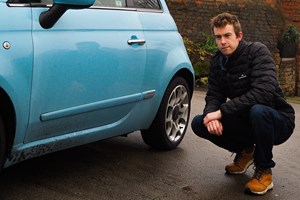 Bauer automotive content writer
Chris is from New Zealand where there are as many car enthusiasts as there are sheep. Inevitably, he was going to end up pursuing a career involving cars or farming. It ended up being the former.
Before he could drive, Chris spent his childhood and teenage years trawling motoring classifieds. Even having obtained a driving licence, the habit has yet to fade. Chris turned his hand to automotive writing after university – training and writing for the motoring section of New Zealand's Otago Daily Times newspaper.
Chris gets very excited writing about anything motoring related which is wonderful for his readers but less so for people he goes to the pub with. When he isn't writing, Chris is found either doodling on his six-string or pawing over a map trying to decide where to visit next.