BMW Z3 Roadster (1996 - 2002) review
An affordable used roadster with the emphasis on fun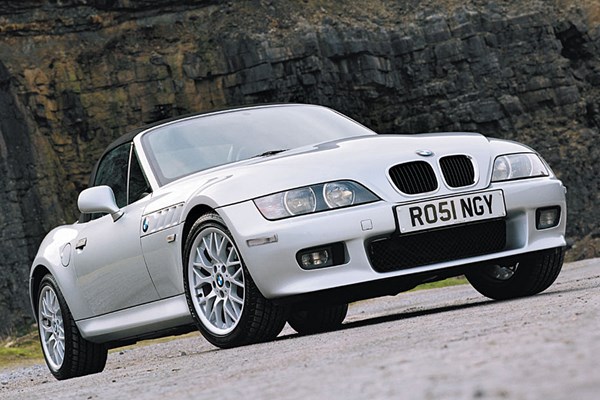 PROS
Retro styling is distinctive
Feels genuinely minimalist and sporting
Comfort is better than you'd expect
CONS
Smaller engines are unexceptional
Boot space is restrictive
Build can feel cheap in places
PROS
Retro styling is distinctive
Feels genuinely minimalist and sporting
Comfort is better than you'd expect
CONS
Smaller engines are unexceptional
Boot space is restrictive
Build can feel cheap in places
The rear-wheel-drive Z3 roadster was an upmarket alternative to a used Mazda MX-5 or MG TF. When new, it was neither as expensive nor as prestigious as the clever Mercedes-Benz SLK, but feels lighter and more involving to drive. Like the contemporary MX-5, the BMW Z3 took advantage of the 1990s trend for retro styling in a fun, fashionable way that appeals equally to men and women.
It's not a particularly exciting drive with the smaller engines, but the six-cylinder 2.8 and 3.0 units transform it, if you want something clearly different from the Mazda.
As a used buy, the impressively low prices erode its value as a style statement, but is it a true sports car? It's your decision, but plenty of buyers were sufficiently tempted to take the plunge, and there's a large stock of used examples to choose from now.