To be frank, our dogs and pets live a more luxurious life than most humans. Naturally, we want to give them the best car rides possible, and there are plenty of options, such as car carriers, to make that happen. Here, we focus on car seats and beds for dogs. The former suit smaller dogs, while the latter are better for larger breeds. Small breeds have a unique problem in the car which is not being able to see out of the window perched on the car seat.
Some dogs loathe car travel, in which case making sure they can see out of the window is a non-issue, and your main challenge is to keep your dog from panicking or vomiting all over the car. However, if your little Shih Tzu or enormous Irish Wolfhound relishes a car ride then read on because we've provided you with a definitive list of the best car booster seats for small dogs, and car beds for larger dogs.
The best car booster seats and beds for dogs
Kurgo Booster Seat
Best booster seat for small dogs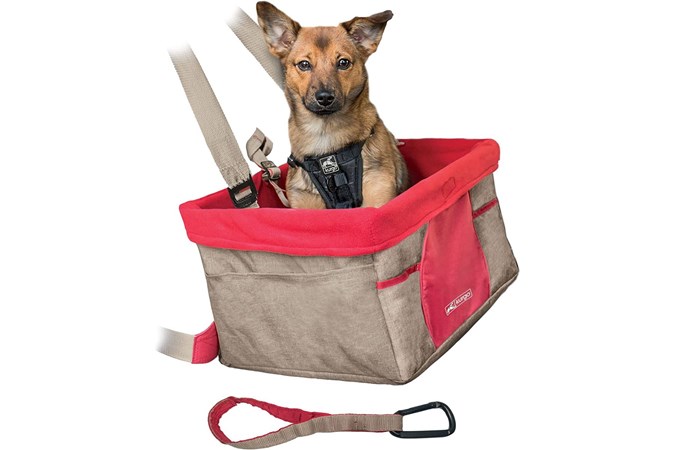 What you get with Kurgo products is a brand that specialises in dog gear. That means they are passionate about what they do which pays dividends everywhere; the Massachusetts-based company develops top products that you get to enjoy.
Pros:
• Safe and secure
• Well-made
Cons:
• You have to decide if the price is worth it (we think it is)
PetSafe Booster Seat
Classy (classic?) design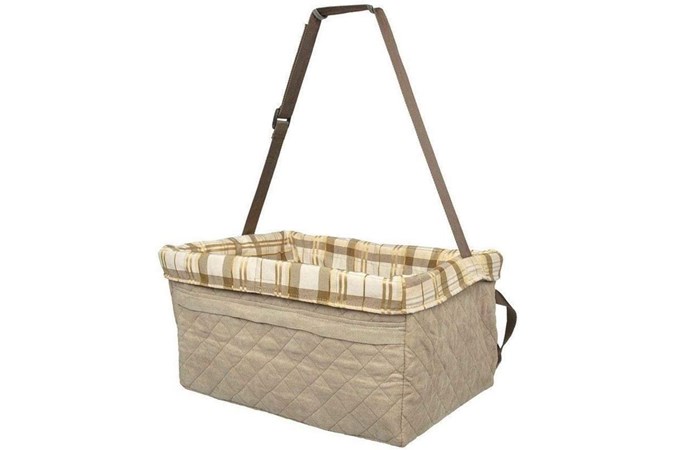 You could mistake this for an old picnic basket but make no mistake this is bona fide dog seat. Like the Kurgo seat above, it attaches to the backrest with straps so your King Charles Spaniel can see the traffic jam too. It comes in a number of sizes, rated from about five kilograms up to about 14kg. Priced here is the model rated up to 8.1kg.
The outer is microsuede paired to a soft inner liner. On the practical side, the liner is removable, and there is a tether included to clip on to your terrier's harness.
Pros:
• Good value
• Secure
Cons:
• Kurgo is better quality
All Pet Solutions Car Pet Bed
Best budget dog seat
At the basic level, this is an upgrade from a folded towel. A comfortable padded cushion from a brand UK that pet owners may recognise. It is 50cm x 50cm so it should fit snug on to most car seats. In terms of staying put, there is an anti-slip finish to the base, and a tether to clip on to your dog's harness. Being in a subdued grey, it also means there is unlikely to be any unfavourable colour clashes with interiors.
Pros:
• Subtle but classy look
• Great value
Cons:
• Other designs more secure
GoFirst Dog Car Seat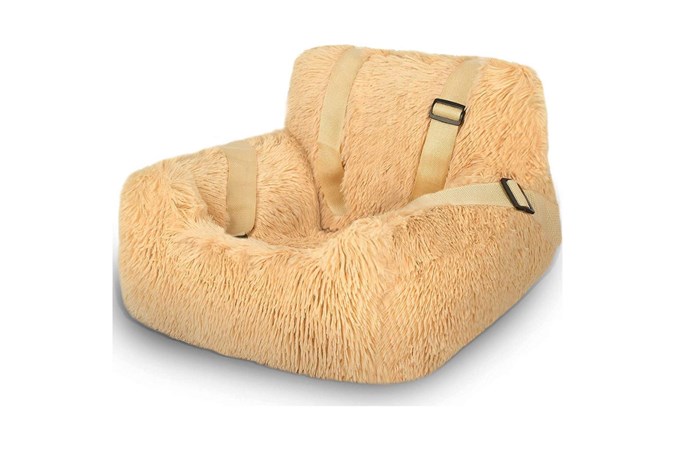 Rather than being elevated, this booster seat just plonks straight onto the car seat base. It looks cool, like a classic tub armchair. Straps fix it to the rear seat via the headrest or to the front passenger seat with an additional strap around the backrest. There are storage pouches on both of the armrests and the base is dotted with non-slip rubber points. At 55cm square, it's ideal for smaller dogs such as pugs. There are seven tasteful colours to choose from as well.
Pros:
Bold colour
Good features
Cons:
• Other designs more secure
Kerbl Car Dog Bed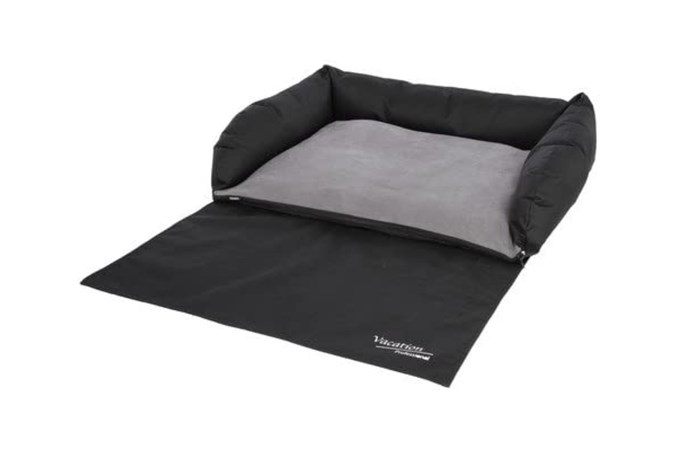 This car bed sits in the boot and is designed for a Saint Bernard who would fit a booster seat like a 40-year-old fits their school uniform. It comes in two sizes: 95x75cm or 80x60cm with a lip for bumper protection. The padded velour base makes for great comfort while Oxford fabric around the border ensures durability.
Pros:
• Comfort for larger dogs
• Durable design
Cons:
• Is you car boot suitable?
Pet Rebellion Car Seat Carpet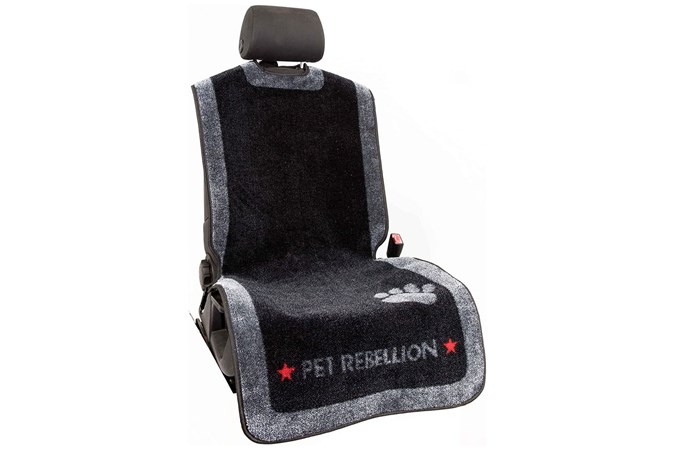 A functional seat carpet for larger dogs. If a full-size seat protector is what you're after, check our article on car seat protectors. This one is a double act of being a comfort to your dog while protecting your car's interior fabric. It's held in place by a Velcro strap that fits around the headrest and has a non-slip backing. Suitable for front and rear seats.
Pros:
• Suitable for most dog sizes
• Durable design
• Good value
Cons:
• Dedicated seats more secure for small dogs
Sign up to the Parkers Newsletter to keep up to date with more of the latest reviews, news, and recommendations from the Parkers team.
Just so you know, while we may receive a commission or other compensation from the links on this website, we never allow this to influence product selections – read why you should trust us