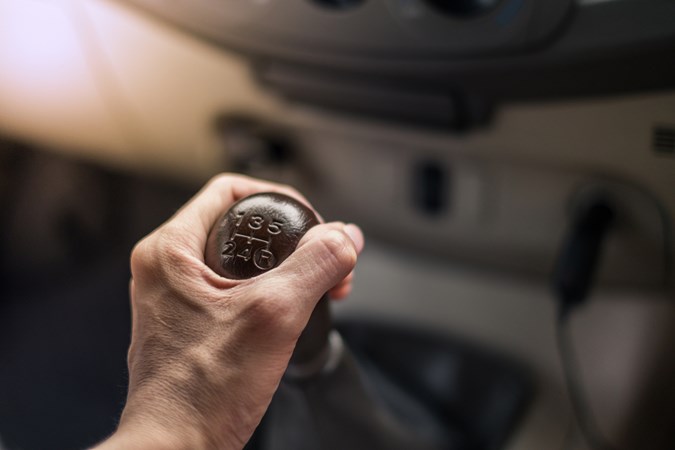 There can be some confusion over whether you need gearbox oil or transmission oil for your car. To be honest, it's an issue that's quite simple to overcome; if your car is manual, you'll need gearbox oil; if it is automatic, it's transmission oil you'll need.
The correct gearbox oil replaced regularly will mean that your gear shifts are smooth and quiet and reduce running costs.
Looking for the best gearbox oils can be a tricky sea to navigate, though there are many different options to consider. Do you need natural, synthetic, or semi-synthetic gearbox oil? Your first port of call should be your car's owner's manual. This will tell you what gearbox oil it recommends and then stick to that.
If you're still unsure about what to use, Amazon Garage has a convenient tool that will help you figure it out, and your local motor retailer will undoubtedly be able to help you out.
When should I change my gearbox oil?
Manual transmissions should have their oil changed every 30,000 – 50,000 miles in most cases. This differs from car to car depending on its use; if you carry lots of heavy goods or towing constantly, it would be good to get this replaced more frequently because of the excess strain you are putting on the gears.
Equally, if you allow engine speed to get excessively high too often, you'll need to be more frequent in your oil changes to allow for the extra pressure you're putting on the gears.
Are there any alternatives to gearbox oil?
Sadly, sawdust doesn't work in gearboxes the same way it does in Matilda, and even if it did, we would not advise it. There is no replacement for the correct gearbox oil; this will only do more harm than good.
Below, we look at the best gearbox oils you can get for manual transmissions.
Castrol Syntrans Multivehicle

Castrol Syntrans Multivehicle 75W-90 is a full synthetic SAE 75W-90 manual gearbox oil recommended for most manual transmissions where API GL-4 lubricants are required. It has been successfully used as a problem solver for low-temperature gear changing.
Motul Motylgear SAE 75w-80 Fully Synthetic Car Gearbox Oil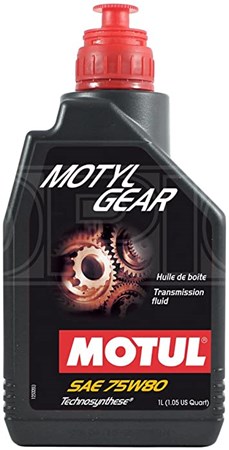 Motul Motylgear 75w-80 is a gearbox oil especially recommended for hard to shift gearboxes and Peugeot, Citroën and Renault gearboxes.
It's suitable for use in manual transmissions with or without synchromesh, for use in differentials and transfer boxes without a limited-slip system.
Motul formulated Motylgear 75w-80 as an extreme pressure lubricant for efficient anti-wear protection and reinforced it with synthetic base stocks for better resistance at high temperatures and longer life.
Comma SX1L 1L SX75W-90 GL-5 Semi-Synthetic Gear Oil

The Comma Gear Oil has been specially formulated to the SX75W-90 specification. The gear oil should be suitable for 75W-90, 80W-90 or 85W-90, but please check your user manual for the specification you require.
Comma Oil and Chemicals was founded on a real 'passion for performance' in 1965 as a UK-based, independent oil 'blender'. Quickly establishing their products as being the first-choice supplier of engine oils to independent workshop mechanics in the UK, Comma has recently grown to distribute to more than 40 other countries around the world.
Liqui Moly 1414 Fully Synthetic Gear Oil

With over 4,000 products relating to engine and transmission oils, fuel and oil additives and vehicle care as well as chemical repair aids and service, bonding and sealing products, LIQUI MOLY offers a comprehensive and absolutely top-quality range that is globally unique.
This gear oil is capable of performing well, even during large fluctuations in temperature giving great resistance to the signs of ageing on the gears.
TRIPLE QX MTF 75w80 Manual Transmission Fluid 1 Litre Mineral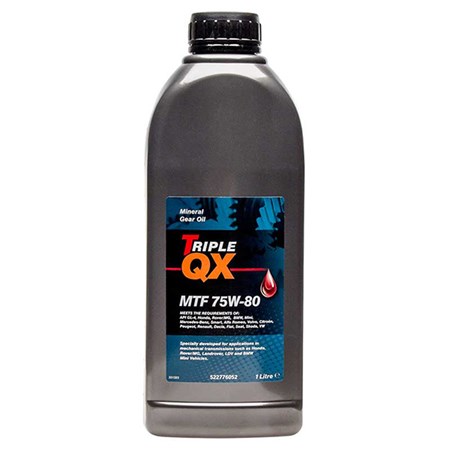 Triple QX MTF 75W80 is blended with the highest quality base stocks and advanced additive technology to provide optimum performance for the vehicle. Specially developed for applications in mechanical transmissions such as Honda, Rover/MG, Land Rover, LDV and BMW mini vehicles. We all know some of those marques could have done with smoother gear changes…
Sign up to the Parkers Newsletter to keep up to date with more of the latest reviews, news, and recommendations from the Parkers team.
Just so you know, whilst we may receive a commission or other compensation from the links on this website, we never allow this to influence product selections – read why you should trust us