Car fan or non-car fan, everyone finds racing games great fun. That's never going to change. For younger players, there is a swarm of car and racing games available that range from classic derby racing to the latest Mario Kart.
Below, you'll find our favourite racing games for kids across Xbox, PlayStation, Nintendo, and PC. Whether to satisfy your young driver's early desire to hone their racing skills, or simply for some fun with friends, we have the bases covered. Some of them you'll no doubt even love yourself.
Cars 3: Driven To Win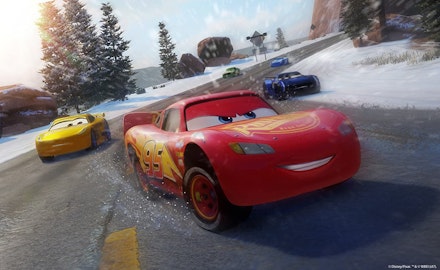 Nintendo Switch, PlayStation 4, Wii U, Xbox 360, Xbox One
Ages seven and over
Naturally, the Cars 3 racing games are ideal for the fans of the Cars film series and allow players to delve into the world of vehicles that talk (sometimes too much). You can play as more than 20 characters on as many tracks.
The races are typical animated fun where you can perform ridiculous stunts and use combat techniques throughout. Play solo or multiplayer in six game modes. Don't expect Gran Turismo levels of graphic quality, but rather more on par with Crash Bandicoot or Mario Kart.
Team Sonic Racing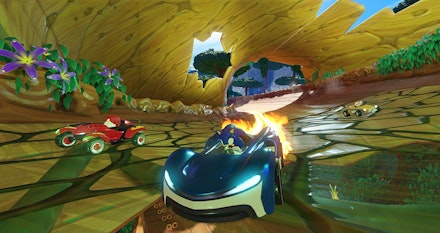 Nintendo Switch, PlayStation 4, PC, Xbox One
Ages three and over
A full-on arcade-style multiplayer racing game. You can customise both the looks and performance of your vehicles and race either online or offline. You can also race as a team, working together and sharing mid-race power-ups and the like.
The levels of customising aren't huge, that isn't the idea. Team Sonic Racing is all about the multiplayer experience with 12 players per race and a four-player split-screen. Perfect for playing with friends.
Crash Team Racing Nitro-Fueled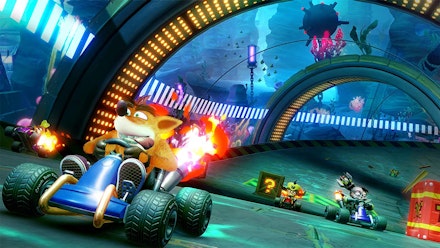 PlayStation 4, Xbox One, Nintendo Switch
Ages three and over
Crash Bandicoot has come a long way since its release in 1996. While Crash Team Racing Nitro-Fueled is indeed a remaster of the original 1999 Crash Team Racing game, it also includes content from Crash Nitro Kart, Crash Tag Team Racing, and more.
There is an impressive amount of available customisation of 40 vehicles and 56 characters. Similarly, there's a lot to take part in: you can enter quick races, battle races, and online multiplayer racing across 40 tracks.
Mario Kart 8 Deluxe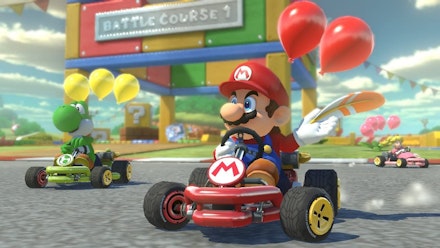 Nintendo Switch
Ages three and over
Mario Kart is an absolute must for owners or prospective buyers of Nintendo Switch. Mario Kart 8 Deluxe is an upgrade on the standard Mario Kart 8 in a number of ways. With the Deluxe edition, almost everything is available to you without needing to spend hours unlocking characters (42 in total) and tracks on the Grand Prix mode. The other is the fact that you can hold two items during a race rather than one.
Mario Kart 8 Deluxe has the best battle mode of all the arcade-style games here, and because the Deluxe version has smart steering, it is very easy for kids to control, and therefore enjoy.
Monster Jam Steel Titans 2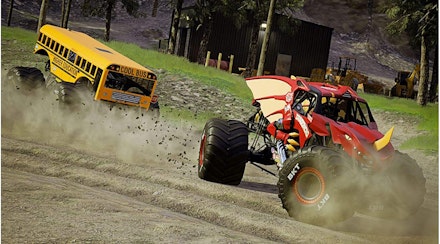 PlayStation 4, Xbox One, PC, Nintendo Switch
Ages three and over
Everyone likes monster trucks. Granted, they aren't much of a thing in this part of the world, or indeed anywhere outside America, but a first-class monster truck racing game is seriously good fun. Because it's monster trucks, vehicle dynamics aren't really important, making it suitable for young players, too.
Monster Jam Steel Titans 2 gives you versatile racing, easy playing, and relatively good graphics. There are five different worlds to race in and several online game modes – stadium, circuit racing, waypoint, timed destruction, and freestyle stadium – that you can attack in 38 different monster trucks.
Wreckfest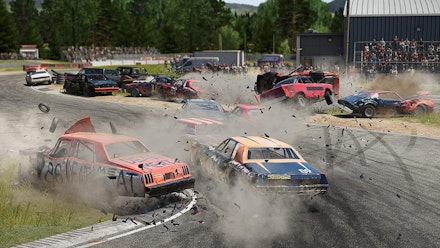 PlayStation 4, Xbox One, PC
Ages 12 and over
A fantastic wreck and smash racing game that has plenty to offer. There are three game modes (career, multiplayer, and custom events) to complete and enjoy on both tarmac and dirt tracks.
The graphics are pretty good and vehicles suffer from location-specific damage that affects driving dynamics. In order to be successful in races and derbies, you need to find a balance between destruction and careful driving.
Rocket League Collector's Edition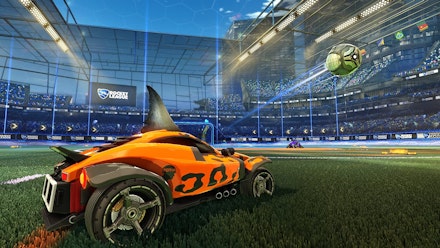 PlayStation 4, Xbox One, PC, Nintendo Switch
Ages three and over
The Collector's Edition of Rocket League adds content from Chaos Run, Supersonic Fury, and Revenge of the Battle-Cars DLC, plus four extra vehicles. For those unfamiliar with Rocket League, it's a blend of football and physics-defying driving in an arcade-type fashion.
You can play full seasons in offline mode and take part in online competitions, too, if you wish. Offline games can be played by up to four players on a split-screen; online up to eight players. There is a huge amount of customisation to enjoy, too.
Trackmania Turbo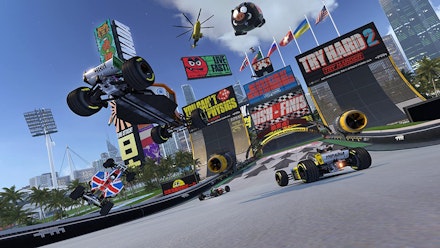 PlayStation 4, Xbox One, PC
Ages three and over
Last but far from least, Trackmania Turbo offers something for everyone, rather than just younger players. It's easy to play but fully mastering it takes a bit of practice.
There are several game modes including the main campaign with five difficulty levels, Double Driver, offline split-screen multiplayer, online solo and multiplayer racing, and Trackbuilder. A massive 200 tracks across four different environments keep the action varied and exciting in this arcade racing game.
Sign up to the Parkers Newsletter to keep up to date with more of the latest reviews, news, and recommendations from the Parkers team.
Just so you know, whilst we may receive a commission or other compensation from the links on this website, we never allow this to influence product selections – read why you should trust us