Do you work in a poorly lit garage? You can have as many floodlights as you like, but sometimes you don't have enough places to put them or hands to hold them as you do your work. Unlike inspection lamps, a handy headtorch will point the light directly to what you're looking at while keeping your hands free to do whatever you need.
Head torches are not only great for doing mechanical or detailing jobs on your car, but they're also instrumental when you're camping or even walking the dog.
What to look for in a headtorch?
Consider how long you may be wearing the torch and how you intend to use it; this will bring different factors into play as to what you're looking for. The three points of the triangle are battery life, comfort and brightness. You can have all three in this scenario, however – it just comes at a greater price.
If you're using it for extended periods of work, then you'll need to consider battery life and comfort, with brightness often hampered here. The same can be said for camping or walking the dog. Shorter periods of use might mean that you could get a headtorch with brighter lights, but battery life and comfort could be compromised.
So, consider what you need and how you'll use your headtorch, and you'll find the right one.
Also, think about the batteries. Many will be rechargeable via a USB, which means you won't be able to swap out any AA batteries to get working again quickly. You'll have to stop what you're doing and charge for however long it needs to either fully recharge or give you long enough to get the job done.
The Best Head Torches
Petzl Swift RL Head Torch
The best head torch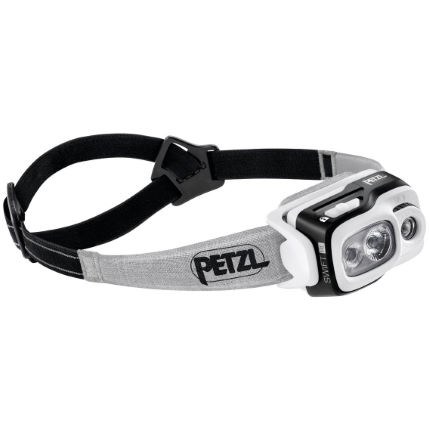 Super easy to use, the Petzl Swift RL headlamp can give out up to 900 lumens of light. There's no denying that this is best for outdoor activities with its reactive lighting, which adapts to the light conditions around you, adjusting the brightness. A standard mode, too, means you can choose your lighting output. In terms of an all-rounder, this head torch is an excellent buy.
Pros
• Low weight
• Very bright
• Long run time
Cons
• More for running and outdoor activities, but that makes it versatile
Spec
Max Brightness: 900 lumens
Maximum battery: 100 hours at 10 lumens
Runtime: 550 lumens for 2 hours / 900 lumens for 30 hours in reactive lighting mode
Weight: 102g
Recharge time: 6 hours
Waterproofing: IPX4 – splashproof
Black Diamond Spot 350 Headlamp
Best standard battery head torch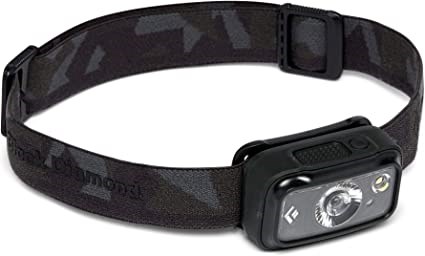 Back Diamond is a well-respected brand in the headtorch world – it's easy to see why when you look at its features. Super low weight, incredibly durable, has an IPX8 rating, meaning it can operate at least 1.1m for 30 minutes, named the 350 as it pumps out 350 lumens for four hours. It runs off three AAA batteries, meaning no recharge time, and you can get back to what you were doing quickly, providing you have spare batteries.
Pros
• Durable
• Long run time at max power
• Low-weight
Cons
• Extensive use will work through many batteries
Spec
Max Brightness: 350 lumens
Maximum battery: 200 hours at 6 lumens
Runtime: 350 lumens for 4 hours / 6 lumens for 200 hours
Weight: 86g
Recharge time: NA – requires three AAA batteries to work
Waterproofing: IPX8
BioLite HeadLamp 750
Recommended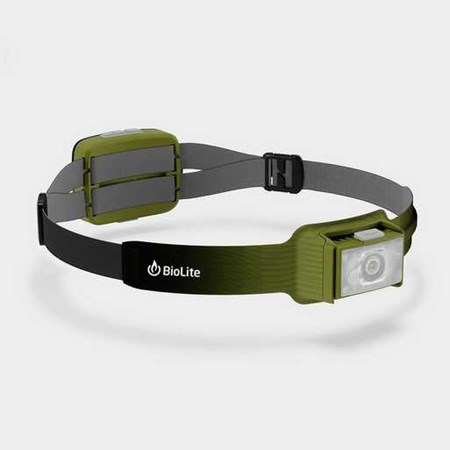 The Biolite 200 and 300 are terrific headlamps, but we've picked out the Biolite 750 because it has more lumen power to see what you're doing. The comfortable design holds the rechargeable battery pack at the back of your head, with a red light, ideal if you're using this for running or early morning/late night dog walking. Four tilt positions will hopefully give you all you need to get the light just right.
Pros
• Moisture-wicking headband
• Easy to adjust
Cons
• 750 lumens only available in 30-second bursts
Spec
Max Brightness: 550 lumens
Maximum battery: 150 hours at 5 lumens
Runtime: Low 5 lumens – 150 hours / Medium 250 lumens – 4 hours / High 500 lumens – 2 hours / Burst 750 lumens – 30 seconds per burst
Weight: 150g
Recharge time: Not given – battery: 3000 mAh Li-ion USB rechargeable
Waterproofing: IPX4
Ledlenser MH11 Outdoor Headlamp
Brightest head torch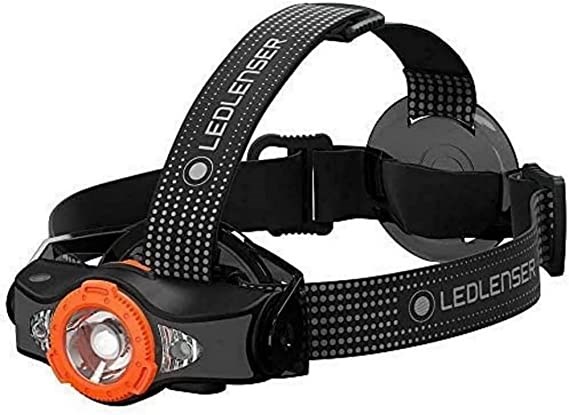 Do you want it bright? This is bright. 1,000 lumens of brightness. While it won't keep this level of light up for long, this is just the MH11's 'boost' mode; it will deliver 750 Lumens for four hours, making it an excellent headtorch for that mechanical work, knowing you'll have plenty of light as you work away. This comes at the cost of weight, which is 179g, but a strap negates the additional importance over the head to keep the light secure.
Pros
• Power indicator
• Huge amounts of light
Cons
• Heavier than most
Spec
Max Brightness: 1,000 lumens
Maximum battery: 100 hours at 10 lumens
Runtime: 100 hours at 10 lumens / 4 hours at 750 lumens
Weight: 179g
Recharge time: Not given – rechargeable lithium
Waterproofing: IPX4
Princeton Tec Sync LED Headlamp
Lightweight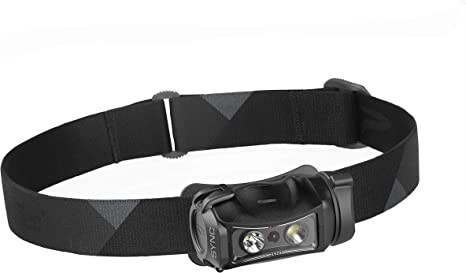 If you want something simple that does the job well without an endless list of submenus to get you to the correct mode, this from Princeton Tec is your choice. I aptly named the 300 because that's how many lumens it puts out. Considering you will likely be using this for closeup work, it is likely all the lumens you'll need. Three AAA batteries bring the power, and it's super light at 83g.
Pros
• Lightweight
• Comfortable
Cons
• Battery powered, depending on levels of use, you could get through many batteries.
Spec
Max Brightness: 300 lumens
Maximum battery: 130 hours at 5 lumens (red light)
Runtime: 130 hours at 5 lumens / 4 hours at 300 lumens
Weight: 83g
Recharge time: NA – AAA battery powered
Waterproofing: IPX4
Ultimate Performance 4 Mode Head Torch
Budget choice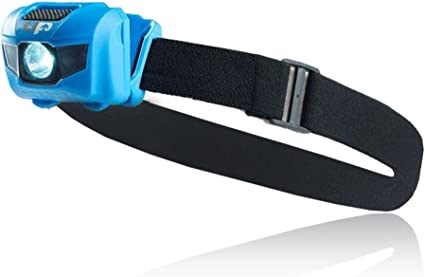 If you don't want to spend plenty of money, here's a low-budget option that could do the trick. It's not the brightest, by any stretch, at just 87 lumen's maximum output for eight hours of use and 20 hours of 30 lumens of light. This could be all you need if you've buried your head in your engine bay. Powered by three AAA batteries, the lap tilts 90 degrees if required.
Pros
• Low cost
• Low weight
Cons
• Not bright
Spec
Max Brightness: 87 lumens
Maximum battery: 20 hours at 30 lumens
Runtime: 20 hours at 30 lumens / 8 hours at 87 lumens
Weight: 82g
Recharge time: NA – AAA battery powered
Waterproofing: Not given
Sign up for the Parkers Newsletter to keep up to date with more of the latest reviews, news, and recommendations from the Parkers team.
Just so you know, whilst we may receive a commission or other compensation from the links on this website, we never allow this to influence product selections – read why you should trust us