Car blankets are the best. Also known as 'travel rugs, their versatility means they can cover interior upholstery, protecting it from spills and pet hair. What's more, in the event of a breakdown, they can offer much-needed protection from the cold, while you and your passengers wait it out.
As the stormy weather abounds, far more motorists are becoming conscious of potentially being stranded in their cars. Whipping winds, lashing rain or snow, or worse still golf ball-sized hailstones, are rarely fun; less so, if your car has broken down and you're waiting for help to arrive.
The best kinds of blankets to keep in the car are fabric, with an element of waterproof. That said, it's tough to combine comfort and warmth with waterproofing materials, so it may also be worth keeping a carrier bag that a wet blanket can be shoved into once you're back on the road.
The best car blankets
SoChow Flannel Fleece blanket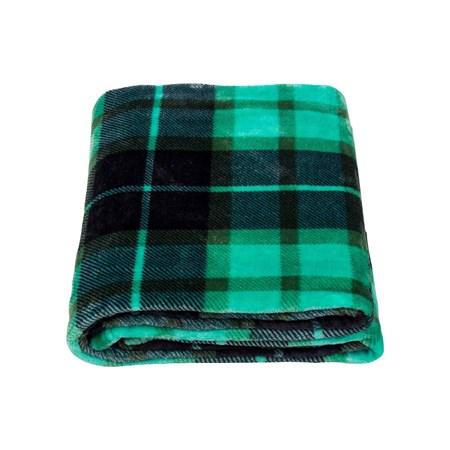 This self-titled 'All Seasons' blanket from SoChow comes in a range of colours to coordinate with your motor's own interior. It's also available in 1.5-metre and two-metre sizes, which vary the price by a mere £4. It's lightweight and claims to not fade or shed, the latter of which could be frustrating to some drivers.
AA Travel Fleece Blanket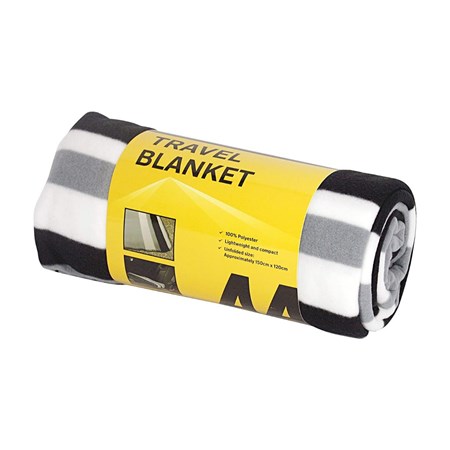 Just like the throws you keep on your sofa, this fleecy effort from the AA is one and a half metres long; good for all sized humans. It's 100% polyester and the synthetic fibres are great at maintaining warmth. Featuring a striped pattern, it's a practical colour and rolls up small enough to be considered compact.
SoChow Sherpa Fleece Blanket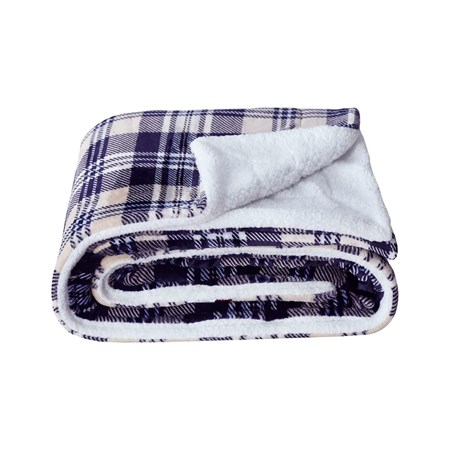 This double-sided blanket from SoChow is so cosy, that you'd be forgiven for not wanting to leave it in the car. With a checkered fleece material on one side, the SoChow Sherpa Blanket features a thick white Sherpa on the other side for ultimate warmth. Practicality is part of the deal too. It's stain-resistant and machine washable, so you needn't fret about slops, spills or muddy terrain. Again, there's a choice of colours and sizes.
The Present Store Woollen Blanket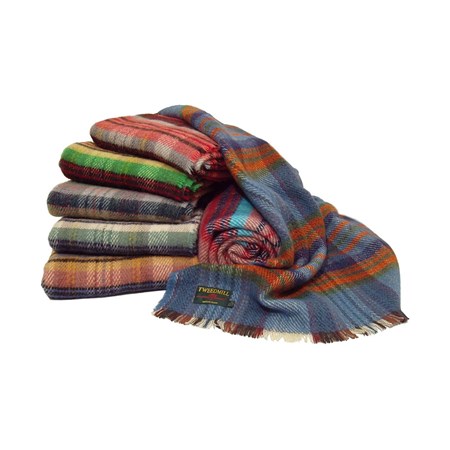 For the more environmentally conscious motorists (EV drivers, we're looking at you), this gorgeous woollen rug from The Present Store will appeal. It's made from recycled British wool. The company manufactures them in Wales and although the purchase is a random colour pick, you can email the company and request particular colours, which they'll try and fulfil on.
Sync'T Outdoor Blanket
Ok, so this affordably priced pick isn't technically a blanket you put around your shoulders, but we recognise that some of you might wish to sit on a blanket to avoid getting cold. This smart choice from Sync'T features a soft checkered fleece on one side and a waterproof membrane on the other. Usually used for picnics or beach activities, it rolls up into itself, fastens with velcro and has a handle for convenience.
Sign up to the Parkers Newsletter to keep up to date with more of the latest reviews, news, and recommendations from the Parkers team.
Just so you know, whilst we may receive a commission or other compensation from the links on this page, we never allow this to influence product selections – read why you should trust us.