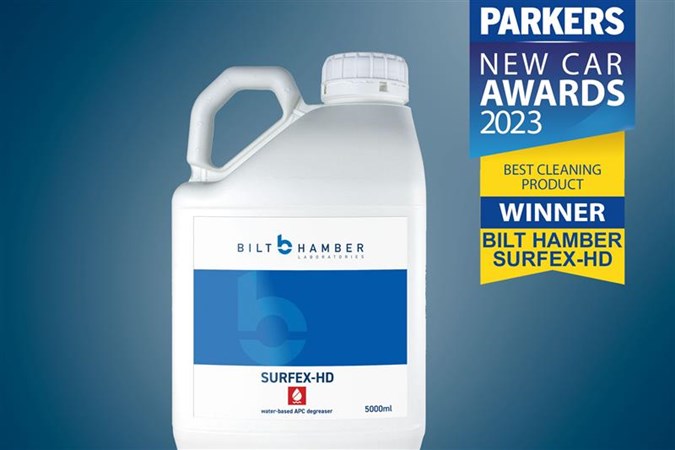 While most cleaning products are designed for one specific surface, Bilt Hamber Surfex HD can be used to clean pretty much any surface you can find on a car to a really high standard. It's an APC (all purpose cleaner) which means it can be used to lift grime and dirt gently. It's designed to work in different dilutions depending on what you're cleaning which basically means, use more water with it for a weaker mixture, add more for a stronger cleaner.
In its weakest dilution, Surfex HD is perfect for spraying onto interior surfaces (including the seats and carpets) to gently clean stains and grease. In a stronger dilution it can be used successfully on wheels and bodywork, it makes a brilliant cleaner for stubborn contamination. At its strongest, Surfex HD can be used for heavy-duty degreasing, like removing baked-on oil and grease from an engine bay. It's by no means the only product you'll ever need for car care, but it gets pretty close. Add in the fact it's excellent value for money, non-toxic, 100% biodegradable and water based and it's clear why we've rated Bilt Hamber Surfex HD so highly.
Just so you know, whilst we may receive a commission or other compensation from the links on this website, we never allow this to influence product selections – read why you should trust us
You could be a winner too!