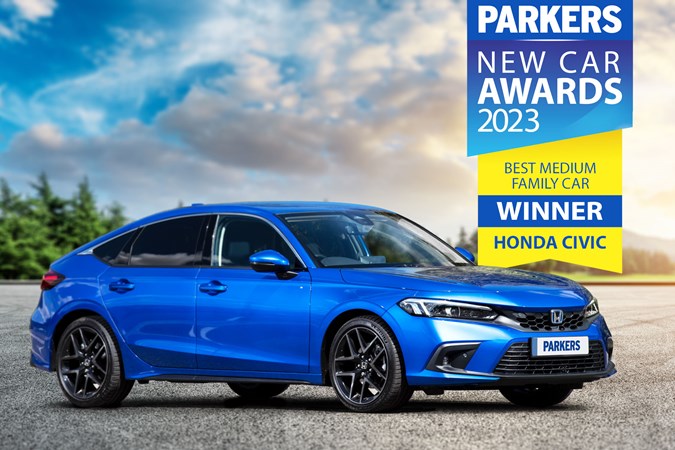 The brand-new Honda Civic is a revelation. The previous model was good but the styling was awkward and the engine range was starting to look out of touch. This 11th-generation model resolves both those issues, and delivers an outstandingly practical family car into the bargain.
It's spacious inside, has a large, well-shaped boot, and you'll find a very trick self-charging hybrid system that achieves excellent real-world fuel economy in combination with 184hp performance. So although there's not a range of engines to choose from, the one you can get covers a lot of bases, and does so properly well. But the thing that really impresses us about the Civic is how thoroughly well engineered it feels to drive.
Honda has clearly lavished an enormous amount of attention on the chassis and suspension. The steering is wonderfully well weighted, it's beautifully controlled in the corners, and although it's quite firm it's rarely uncomfortable. The new Civic is just a brilliant all-round machine, and a worthy winner here.
Based on a 43year old Male the Honda Civic would cost £517.28 to insure
*Insurance quotes are from mustard.co.uk in September 2022 and are based on a 43-year-old, employed married male living in Stowmarket with 9 years NCD and no claims or convictions. Insurance quotes will vary depending on individual circumstances.

RUNNERS UP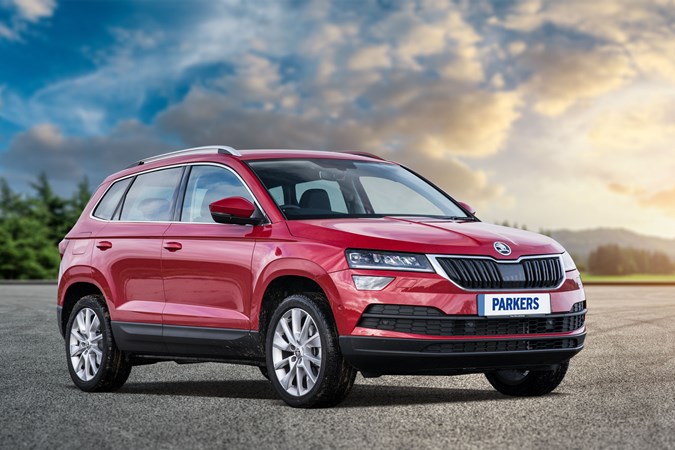 If you prefer your medium-sized family car to be an SUV, our top choice is the Skoda Karoq. It just exudes good sense: it's comfortable, spacious inside and easy to get along with. There's a wide selection of engines to choose from, and several trim levels as well – so there should be a version to suit many different budgets. Especially as every variant come generously equipped.
It's not as sharp to drive as some rivals, but it goes where you point it with precision, and the suspension isolates you from all but the worst of UK road surfaces very effectively. And although there aren't any hybrid od electric engine choices, the petrols and diesel Skoda does offer are efficient and refined.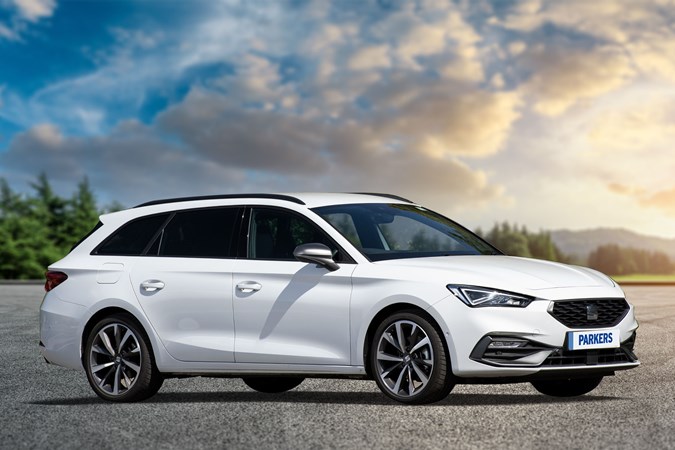 Looking for even more space than the giant boot of the Civic can offer? Our other runner-up is the SEAT Leon, which is an excellent sporty hatchback that also comes as an estate car – meaning loads of room for luggage, leisure equipment or dogs, to name just three potential uses.
As with the other candidates in this category, regular versions of the Leon prioritise comfort above all other driving characteristics. This makes for a smooth ride over all but the worst UK roads – unless you pick an FR model, which trade some comfort for sharper responses. However you spec it, the Leon Estate is great value for money, and offers active families a really sound non-SUV option in this sector of the market.