Search car insurance prices from up to 70 providers
A sister company to Parkers.co.uk, mustard.co.uk is a powerful comparison tool that searches up to 70 insurance brands, so you can compare prices and choose the policy that's right for you.
Get your quotes in 5 minutes or less and see if you could save on your motor insurance! You can also call an expert team on 0330 022 8814 or complete your quote online. Parkers.co.uk and Mustard.co.uk are part of the family-owned Bauer Media Group – a company that brings you TV Choice, Car magazine, Absolute Radio and hundreds more iconic brands, find out more at www.bauermedia.co.uk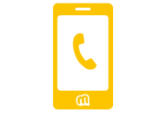 mustard.co.uk are the insurance comparison site you can call, allowing you to talk to an expert who will compare prices for you.†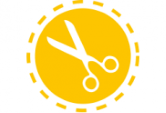 Your quote is as individual as you. Tell us your story over the phone and get quotes tailored to you, not someone like you.

We know it can be confusing trying to understand how car tax is calculated, so we've created a simple guide to car tax bands

If you're feeling baffled by some of the terms, jargon and lingo used by insurance brokers, our guide can help keep you informed

What are compulsory and voluntary excess, what effect do they have on your insurance policy and what amount should you get?
Car insurance groups
Car insurance groups range from 1-50 – the lower the group, the lower the insurance cost. Use our handy tool to find the insurance group for any version of any car. If insurance cost is an important factor for you when buying a car, try the Parkers insurance group calculator today.
Car insurance tips and costs
There are many ways to make sure your car insurance premiums stay low, from the model or version of car you choose to buy to using online comparison tools and much more. Click the button below to learn more about how you can save money on your car insurance.
Find which cars are cheap to insure
All cars are allocated to an insurance group between 1 and 50 – with those in the lower groups being cheaper to insure. We've listed every car in each of the lower insurance groups so you can find which models suit you but will also be cheap to insure
Need to call? We can help
Talk to an expert who can compare prices for you on 0330 022 8814. Calls to 0330 numbers cost no more than a national rate call to 01 or 02 number and will count towards any free minutes you may have on your phone contract.
Who we are?
Parkers.co.uk and Mustard.co.uk are trading names of H Bauer Publishing who are an appointed representative of Vast Visibility Limited 8 Princes Parade, Liverpool, L3 1DL, authorised and regulated by the Financial Conduct Authority under Firm Reference Number 566973. You can check these details on the FCA Register.