Replacing a model that's been on sale since 2013, the new Mitsubishi Mirage offers a sharper style for budget conscious buyers. Like the previous Mirage it's a relatively basic, no-frills small hatchback, and it has a similar appeal to the recently discontinued Suzuki Baleno.
The 2020 Mirage has a more substantial appearance, in part thanks to Mitsubishi's 'dynamic shield' family look, but fans of efficient small cars will rejoice at the 875kg kerb weight and 80hp MIVEC 1.2-litre three cylinder engine. CO2 emissions that start at 113g/km reflect how hard the small engine will be working to achieve 62mph in 12.6 seconds, but in real-world driving the claimed 56mpg should be in easy reach of most drivers.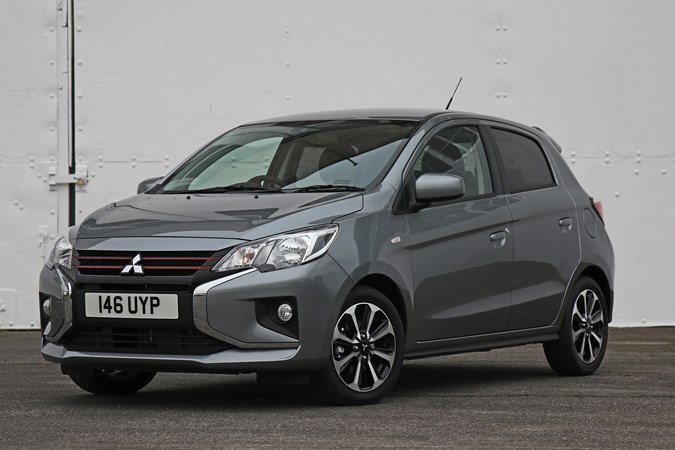 There's only one option for the engine, and you can choose a manual or a CVT automatic transmission. In exchange for two pedals there's a slight reduction in pace, and a jump in emissions to 127g/km. It still get more than 50mpg. Only offered on Design and First Edition models, the Mirage auto starts at £13,315 – an £820 premium over the manual.
2020 Mirage trim levels
Trim levels are as efficient as the rest of the car. Following the tradition of good, better, best, you can go for Verve or Design, with the trendy First Edition (which presumably will switch over to Exceed or similar) offering the most lavish specification.
Verve, at £10,550 on the road, is not as basic as you might expect; it includes Bluetooth audio, electric windows and mirrors, air conditioning and remote central locking. 14-inch steel wheels with trims are the most obvious step-down from the rest of the range, and it retains the rear spoiler and leather-trimmed steering wheel.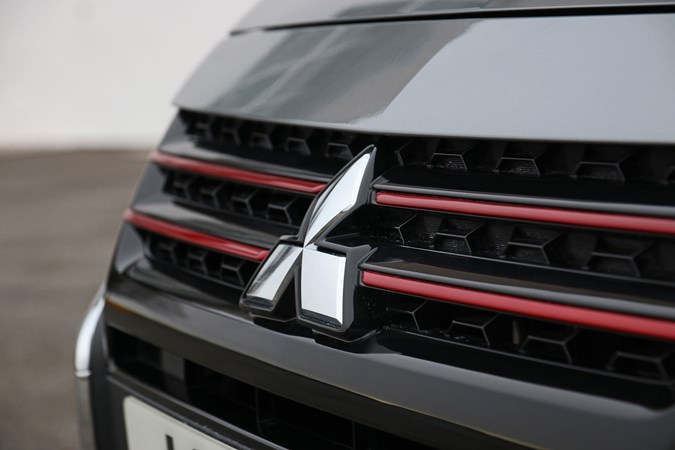 Design starts at £12,495, and adds most of the equipment buyers take for granted in a modern car – Mitsubishi SDA infotainment and navigation with Apple CarPlay, keyless push-button start and 15-inch diamond-cut alloy wheels. Interior trim upgrades include part-leather look seats, height-adjustable passenger seat and rear privacy glass. Externally the Design gains a red accent on the grille and electric folding mirrors.
At £14,035 the First Edition costs 33% more than the Verve. LED headlights and signature DRLs, cruise control, climate control, parking sensors and autonomous emergency braking in the form of Mitsubishi's FCM (forward collision mitigation). Externally, the grille gets chrome accents and the angular sections of the front bumper house front foglights, which you can enjoy on cold misty mornings from the comfort of heated front seats.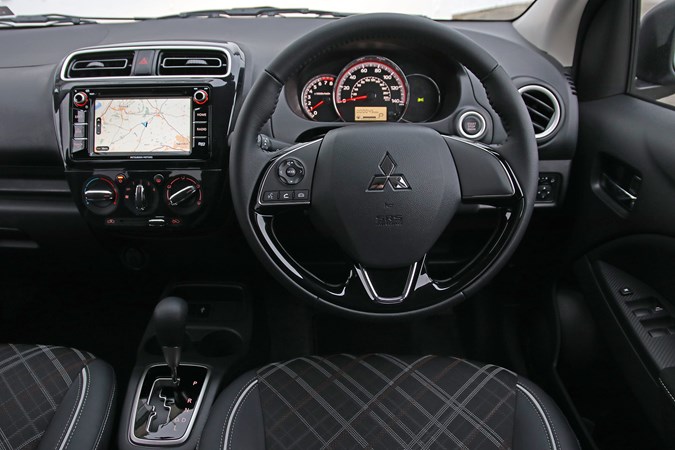 Colour choices have been expanded, with Diamond White and Sand Yellow joining the selection. The 2020 Mitsubishi Mirage is on sale now – check back soon for our full review.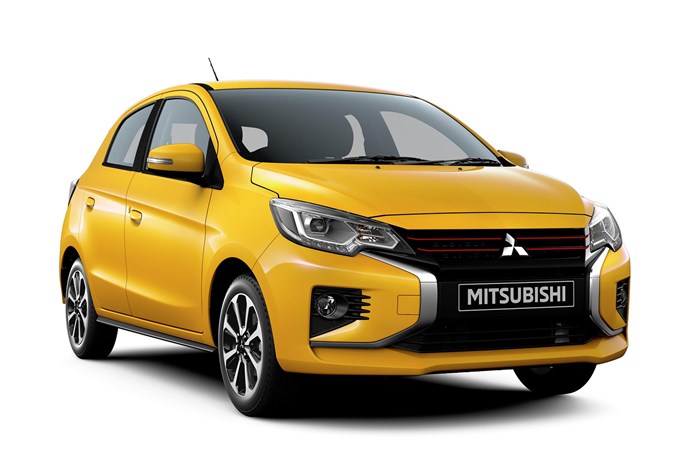 What else has changed on the 2020 Mirage?
That new front end looks much better, more contemporary and at home in the rest of the Mitsubishi range – the rear lights are also revised, with a bold L-shaped LED signature that adds some character for the Mirage's followers.
Multiple LED light units up front not only look better, they save energy and offer better visibility at night, helping the Mirage feel more upmarket.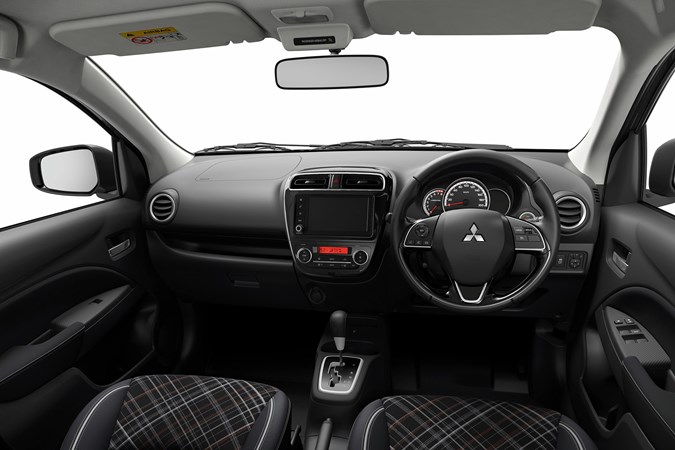 Behind the wheel things are heading upmarket too – more soft-touch materials, and Mitsubishi's Apple CarPlay/Android Auto based SDA infotainment system now includes sat nav – though the screen, at 6.5 inches, is small by 2020 standards.
What this means for you
It's a facelift, rather than an all new model, but at first glance this is a very welcome upgrade for an efficient small car. The number of affordable city cars is diminishing, so Mitsubishi's improved offering is a welcome addition to the market.
The problem is that the outgoing Mirage scores a mere 2.5 stars in its review, and the latest model doesn't look like a massive departure. We'll reserve judgment until we drive the new car – but in the face of some very strong opposition, we suspect this one just won't be good enough.