At launch, Bentley's frankly ridiculous 6.0 litre, twin turbo W12 petrol engine will be the only engine to shift a car that still weighs in excess of two tonnes.
This time it will be teamed a dual-clutch eight-speed transmission which should give this new Continental GT sharper and smoother gear changes. Considering the last Continental GT had only a ZF 6-speed gearbox, this could well be the most noticeable refinement of the new model.
Figures coming from Bentley tease 635hp and 900Nm of torque. As far as performance goes, Bentley has claimed 0-62mph will take just 3.7 seconds, the kind of figures you never really get used to, even when the previous model was similarly impressive. You will need to engage the Sport Launch mode to hit those numbers yourself. Bentley also says the monstrous W12 will continue pulling to 207mph, by the way.
Systems Check
As well as power, this new Continental GT is up for saving the planet; Bentley claim the new model will achieve 278 g/km CO2. If that's true, that's a whopping 16% improvement on their last effort Fuel economy is better too according to Bentley. 23.2mpg is quoted, but it still adds up to a hefty fuel bill.
The engine has been moved further back to improve weight distribution and the chassis has been engineered to work with intelligent computer systems to refine the handling and ride. Bentley says this new system will work to control any lateral roll and maximise precision in all road conditions.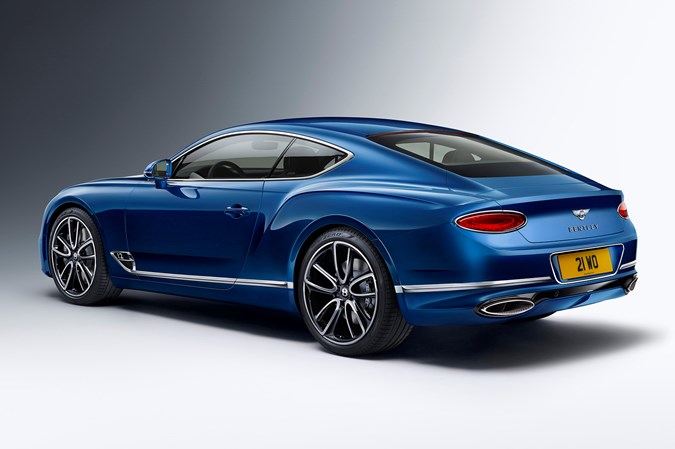 A new all-wheel-drive system has also been introduced, and is supposedly set up to encourage use of the rear-wheels where possible. Bentley reassures us that those clever computers will make sure you maintain perfect form at all times.
This iteration of the Continental GT has also been given a whole host of new tricks; active lane assist, traffic jam assist and park assist technology. Things a driver could not be without at the wheel of something quite so large.
It does look different…
It may not be revolutionary, but this new Continental is a clear evolution from the previous model. On the outside, the new Continental GT is still recognisable alongside it's ancestors, but there are definite hints of the EXP 10 Speed 6 concept from 2015. The shape of the new model is sleek and in a futile but commendable weight loss effort, a further 80kg has been shed this time around.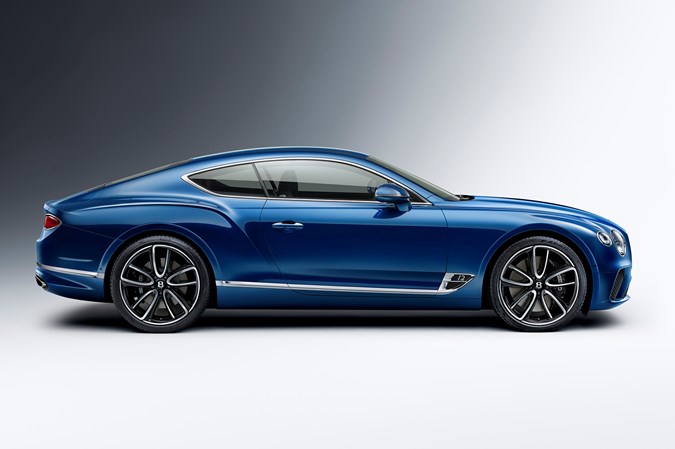 At the front, the wheels have been pushed forward, and the bonnet both extended and lowered. It's almost droopy, but not quite, it certainly looks young and sprightly.
Big changes are noticeable at the rear of the car too. The rear lights have been softened into ovals which perfectly mirror the oval exhausts. The old square has lightened up a little.
A car or a house?
Inside, the new Continental GT boasts more luggage space and an all-new 'diamond in diamond' option for the leather seats. A James Bond style three-sided panel in the centre console rotates to reveal an extravagant 12.3-inch touchscreen fit for watching your favourite movies.
The list of materials used in this new car could be used to furnish a small house. A mix of high quality woods and a smattering of chrome will no doubt tend to even the touchiest of egos. It seems unlikely there will ever be two identical Continental GTs once a prospective owner is set loose on the choice of designs and finishes you can apply to the various knobs and switches.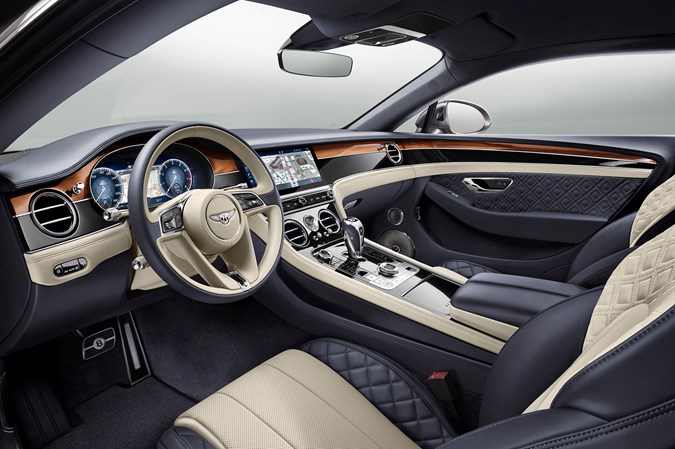 All the standard mod-cons; USB connectivity and Apple CarPlay functionality are available alongside Google's latest navigation systems. Bentley has also provided choice of three sound systems to cater for those who find 10 speakers are simply not enough, 16 or 18 speaker systems are also available options.
There is no way to buy one just yet, but the online configurators are already live for anyone with a dream of affording something like this. It can be expected that this new model will be reaching the upper classes by Spring 2018.