View all Chevrolet Lacetti reviews


Chevrolet Lacetti Station Wagon (2005 - 2011)
Review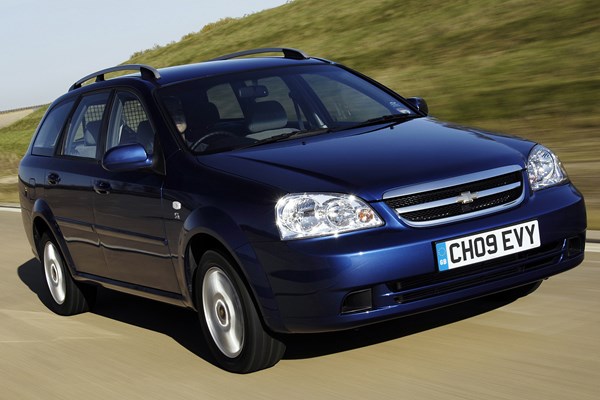 PROS
Roomy and well equipped, good value for money as a used buy
CONS
Dull to drive, dated and cheap cabin, no diesel engine in the range
PROS
Roomy and well equipped, good value for money as a used buy
CONS
Dull to drive, dated and cheap cabin, no diesel engine in the range
Other Chevrolet Lacetti (2005 - 2011) models:
Verdict
The Lacetti was formerly badged as a Daewoo, although the Station Wagon version was never previously available. It actually makes more sense as a family work horse vehicle in estate guise. The driving experience is comfortable, the interior is durable and it has a decent load space. However it is dull to drive, not helped by the lifeless steering and the lack of a diesel engine in the line-up means it's not a god choice if you intend on covering large mileages.
As a new buy it's not particularly cheap either.