The company car hybrid hierachy
We've picked out all the hybrids you can buy now
They're arranged according to how much tax costs
Some are sublime, others ridiculous
Hybrid cars are becoming more and more popular these days as people discover the benefits - both fiscal and environmental - of having an electric motor to supplement your conventional internal combustion engine.
We've been investigating how hybrid motoring could be a cheap way into company car ownership, and how some hybrids are anything but cheap.
Here's our company car hybrid hierachy - detailing all of the hybrid cars you can buy now, sorted in order of their costs per month in company car tax, and some other vital statistics you may want to know about.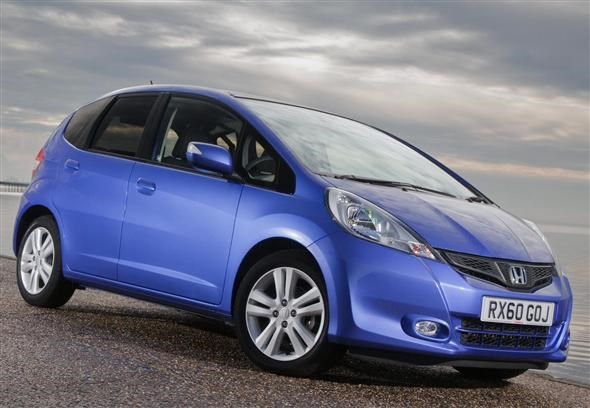 Price: from £15,995
Emissions: 104g/km
MPG: 62.8
BIK band: 10%
Cost per month*: £26.66/£53.32
Why buy?
Honda's award-winning Jazz is a small car with a lot of interior space. It's easy to drive and comfortable, and in hybrid form will return some impressive figures too. Thanks to its low list price it's also the cheapest of our list of hybrid cars with regards company car tax.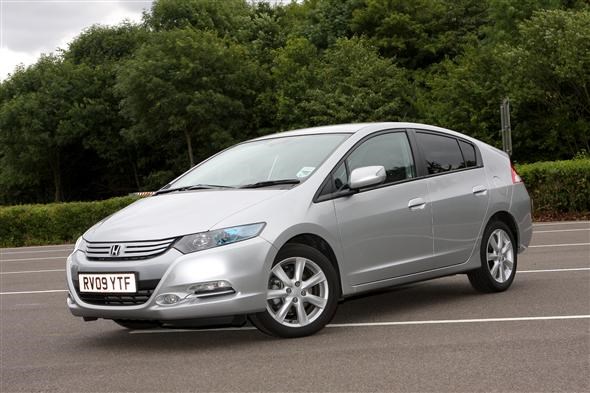 Price: from £16,675
Emissions: 101g/km
MPG: 64.2
BIK band: 10%
Cost per month*: £27.79/£55.58
Why buy?
The second-generation Insight, launched in 2009, is a five-door hatchback that looks suspiciously like its nemesis, the Toyota Prius. Highlights include the digital dash that tells you how 'green' you're driving and the amount of interior space available.
3. Honda CR-Z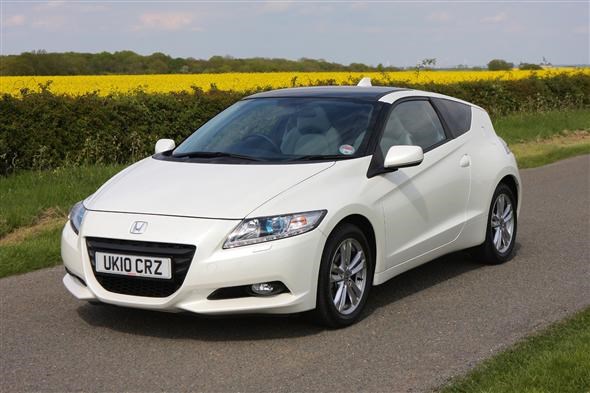 Price: from £17,695
Emissions: 117g/km
MPG: 56.5v
BIK band: 10%
Cost per month*: £29.49/£58.98
Why buy?
With the CR-Z, Honda is trying to create a hybrid car with an element of fun. The Japanese firm mated a 1.5-litre petrol engine to its IMA hybrid system to produce 122bhp, hitting 62mph in 9.9 seconds. Suspension is based on the Insight, yet has been heavily worked over to ensure a 'fun' drive.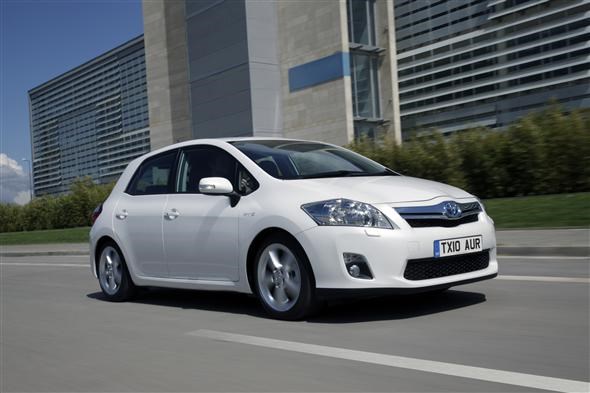 Price: from £19,895
Emissions: 89g/km
MPG: 74.3mpg
BIK band: 10%
Cost per month*: £33.16/£66.32
Why buy?
Replacing the Corolla, the Auris is Toyota's flagship hatchback. HSD stands for 'hybrid synergy drive', and refers to the mating of a 1.8-litre petrol engine to the Japanese firm's electric powertrain and CVT gearbox. It's slightly cheaper than the Prius, but also boasts slightly better fuel economy.
5. Toyota Prius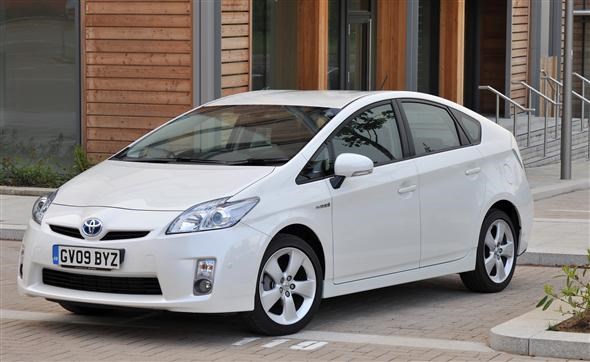 Price: £20,845
Emissions: 89g/km
MPG: 72.4
BIK band: 10%
Cost per month*: £34.74/£69.48
Why buy?
The Prius has been through three iterations now and the latest one is both more powerful and cleaner than ever. Seen by many as a statement of their 'green credentials', the Prius has been the favourite of film stars and fleet drivers alike thanks to its mix of environmental efficiency and low running costs.
6. Lexus CT200h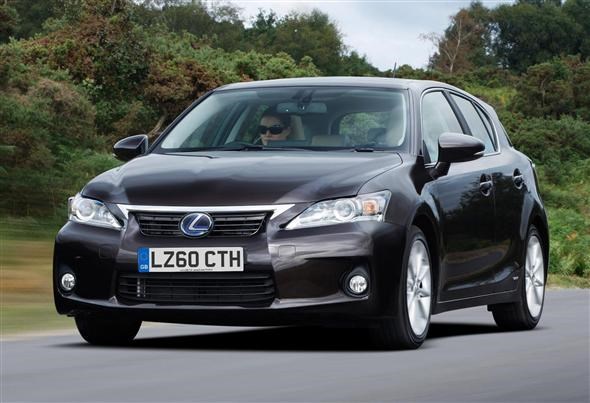 Price: from £23,485
Emissions: 94g/km
MPG: 68.9
BIK band: 10%
Cost per month*: £39.14/£78.28
Why buy?
If you're to believe the marketing spiel, the CT is a 'compact, premium hybrid'. Aimed at younger buyers, the Japanese firm hopes to tempt customers away from other premium brands such as Audi and BMW. There's a good level of kit available, and power comes courtesy of the Toyota Prius' and Auris' hybrid system.
7. Lexus RH450h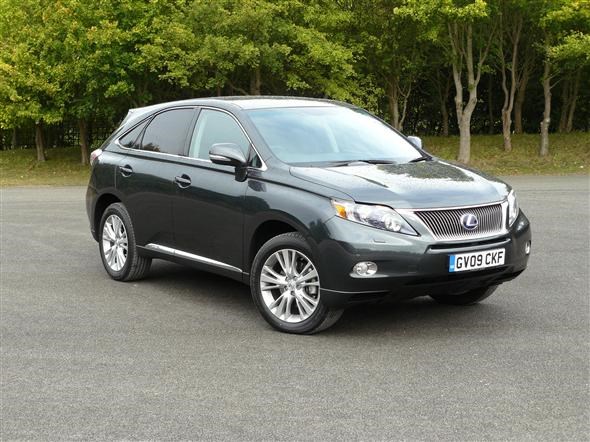 Price: from £44,530
Emissions: 145g/km
MPG: 44.8
BIK band: 19%
Cost per month*: £141.01/£282.02
Why buy?
Available exclusively as a hybrid, the RX was the first SUV with petrol/electric power. Now in its third iteration, the car boasts strong performance as well as class-leading emissions and fuel economy. It's a refined machine, and as with all Lexus cars you get impressive levels of standard equipment too.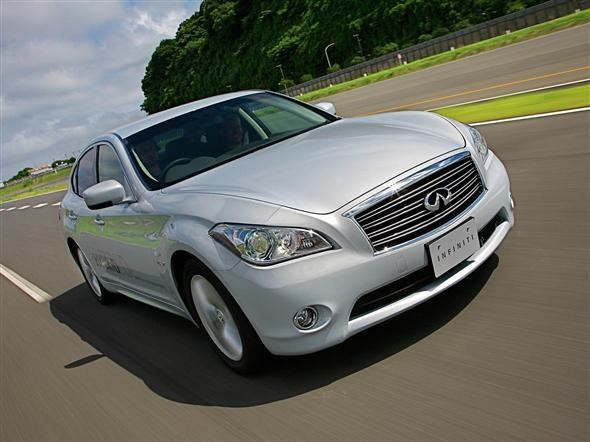 Price: £46,840
Emissions: 162g/km
MPG: 40.4
BIK band: 23%
Cost per month*: £179.55/£359.11
Why buy?
In a similar vein to the Lexus GS450h, Infiniti wants the M35h to appeal to buyers who want something a little different to your run-of-the-mill 5-Series. Incredible levels of standard kit mean that although one of the more expensive cars here, you do get quite a lot for your money.
9. Lexus GS450h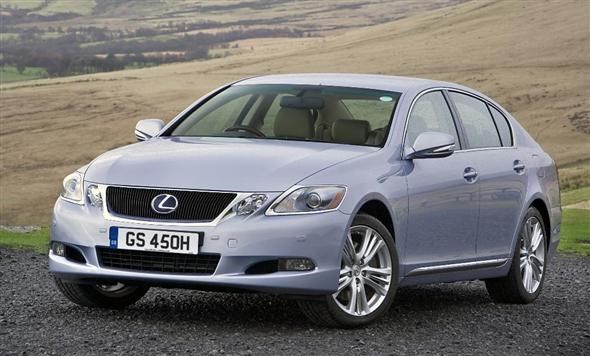 Price: from £44,615
Emissions: 179g/km
MPG: 36.7
BIK band: 26%
Cost per month*: £193.33/£386.66
Why buy?
Packed with equipment, this 5-Series rival is for the buyer who wants something different from the usual large saloons. It's supremely comfortable and rides very well. While on the face of it the emissions and fuel economy don't look great, for a car of this size it represents fairly good value for money.
10. VW Touareg Hybrid 3.0 V6 TSI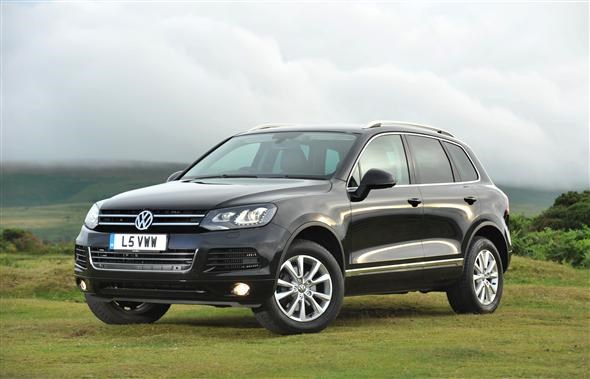 Price: £57,120
Emissions: 193g/km
MPG: 34.4
BIK band: 29%
Cost per month*: £276.08/£552.16
Why buy?
Volkswagen's first hybrid powertrain is fitted to the Touareg, a capable 4x4 that rarely finds its way off road. This takes the form of a 3.0-litre petrol engine mated to an electric motor, and means the big off-roader will hit 62mph in a blistering 6.5 seconds.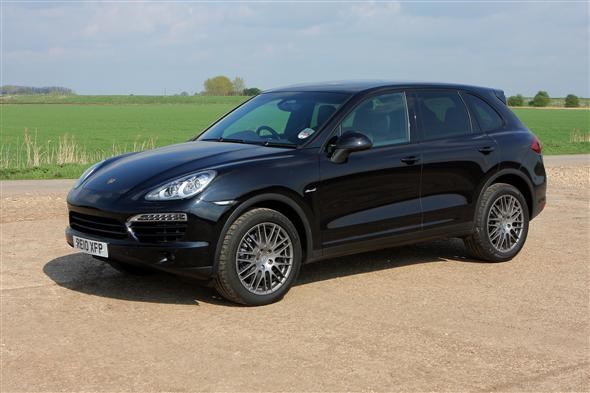 Price: £59,058
Emissions: 193g/km
MPG: 34.4
BIK band: 29%
Cost per month*: £284.45/£570.89
Why buy?
The latest Cayenne is lighter than ever, and thanks to hybrid tech also gets lower CO2 emissions and improved fuel consumption. The interior is seriously classy and being a Porsche it's well-built and handles well too. It's the most successful car Porsche has in terms of outright sales figures.
12. Lexus LS600h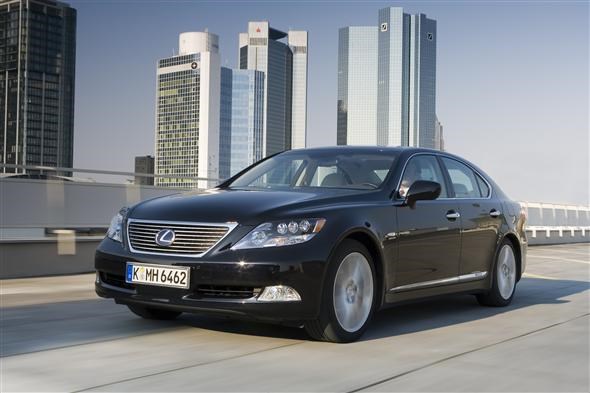 Price: from £90,580
Emissions: 219g/km
MPG: 30.4
BIK band: 34%
Cost per month*: £513.29/£1026.57
Why buy?
At the top of the Lexus tree is the LS600h. It's by far the most expensive car on our list of hybrids, and as you'd expect it's absolutely huge. It's also crammed full of equipment, including some very high-tech features.
*Company car tax is an approximation based on the list price of the car with no options, and displayed in the format 20%/40%. It is worked out using the 2011/2012 BIK bands.
For a more accurate company car tax calculation you can use our calulator here.