If you're after a bit of stylish motoring but don't want to break the bank, there's a range of coupes out there that look the part but have an efficient model for lower tax bills.
In this feature we've picked out our five favourites and listed how fast they are, how much they'll cost you, plus how far they're theoretically capable of travelling between trips to the filling station.
Volkswagen Scirocco 2.0TDi BlueMotion Tech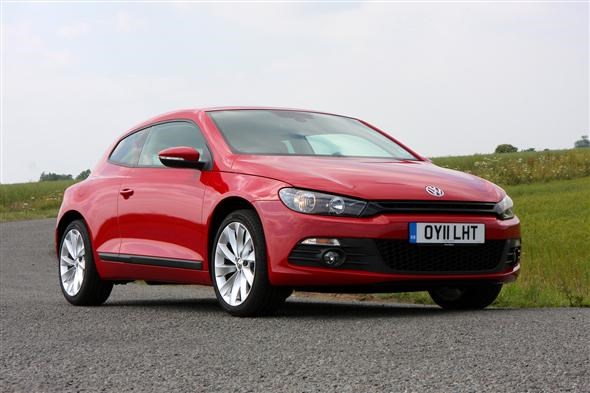 Why buy?
The Scirocco is a good-looking coupe based on the excellent Golf. It's comfortable and drives incredible well. Thanks to fuel-saving BlueMotion technology it is capable of some impressive economy and emissions figures, which helps keep company car tax down.
0-62mph: 9.3 seconds
Top speed: 129mph
P11d value: £22,170
BIK percentage: 17%
Cost per month*: £126
Range: 760 miles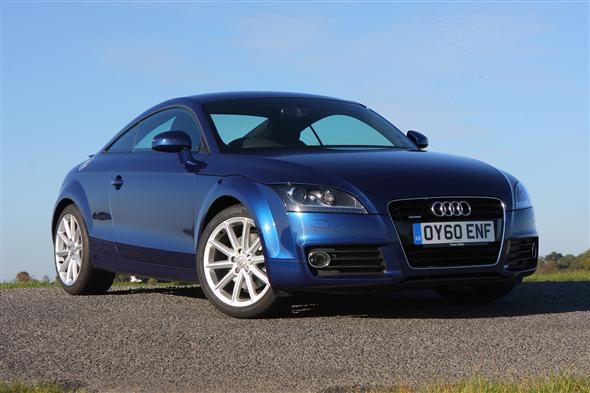 Why buy?
Audi's TT has proven very popular. It's a sure-footed and well-built machine that'll serve you well for many years. There are myriad options available in terms of trims and engines, but we've found that although you can have a diesel engine, the 1.8-litre petrol is a better bet for lower bills because of the 3% levy on diesel cars.
0-62mph: 7.3 seconds
Top speed: 140mph
P11d value: £23,885
BIK percentage: 20%
Cost per month*: £159
Range: 534 miles
Hyundai Veloster 1.6 GDi Blue Drive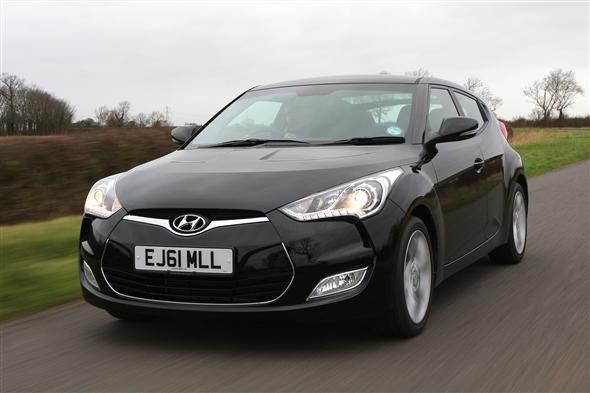 Why buy?
The quirky Veloster has an interesting trait: it has two doors on one side and one on the other. This means in theory it boasts 50% better practicality for rear seat passengers than the other cars in this feature. Distinctive styling and a fairly efficient diesel engine add to the appeal of this Korean contender.
0-62mph: 9.7 seconds
Top speed: 125mph
P11d value: £18,175
BIK percentage: 18%
Cost per month*: £109
Range: 527 miles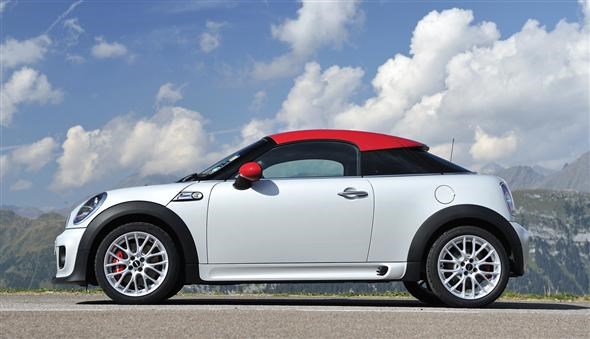 Why buy?
Another car with what we'd describe as 'distinctive' styling, the MINI Coupe certainly stands out. That 'baseball cap' roof really turns heads. It's not all about style though – the looks have been dictated by the need for better aerodynamic properties, meaning the Coupe is faster than any other MINI in production.
0-62mph: 9.0 seconds
Top speed: 127mph
P11d value: £16,585
BIK percentage: 16%
Cost per month*: £88
Range: 460 miles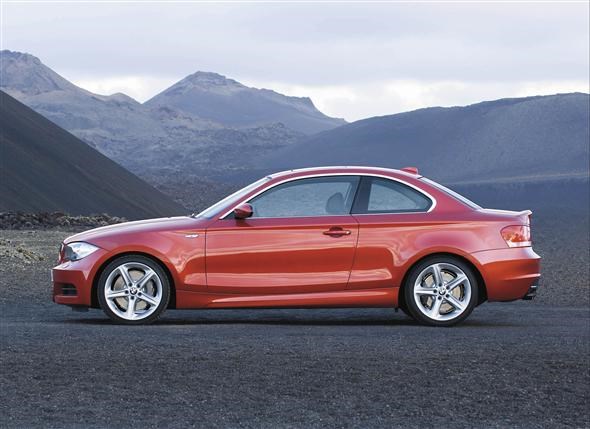 Why buy?
Probably the best drivers' car in this feature, the 1 Series Coupe has a beautifully balanced chassis, rear-wheel-drive and steering with lots of feedback. It's got a smart interior, will be seriously reliable and thanks to a diesel engine isn't too expensive to tax, either.
0-62mph: 9.0 seconds
Top speed: 130mph
P11d value: £22,215
BIK percentage: 17%
Cost per month*: £126
Range: 704 miles
 *Company car tax is based on 2012/13 Benefit-in-Kind (BIK) bands and is quoted for a 40% tax payer. P11d values do not include any optional extras.