You're enjoying the trappings of a successful career: you've had the salary increase, the private healthcare package and an office of your own – now the only thing left to do is upgrade your company car.
Although you'll want to drive something that reflects your elevated status within the business, it doesn't mean you're planning on frittering away cash needlessly each month with escalated Benefit-in-Kind (BIK) payments.
Can you have something that shouts 'premium' in the company car park yet appears parsimonious to your fleet manager? We believe with the BMW 3 Series and Mercedes-Benz C-Class saloons you can.
Both the 320d M Sport and the C220d AMG Line are great to drive, comfortable and look subtly sporty – but which of these German compact executives should be your next company car?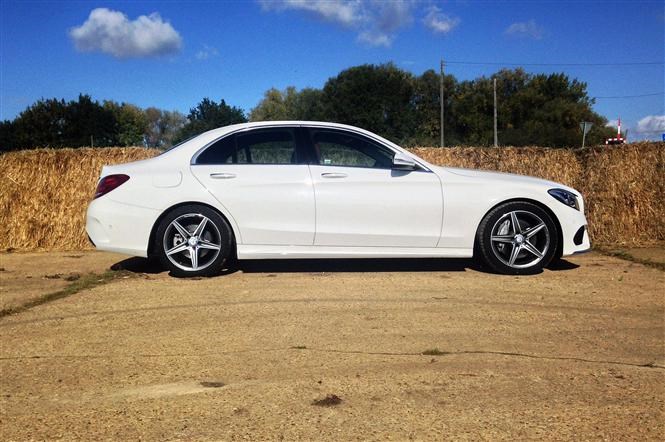 Modest BIK tax bills
Striking a sensible balance between monthly bills and a premium aura is more typical for drivers of the 3 Series and C-Class than simply going for the cheapest possible option.
That's the reason we've picked a diesel from the middle of both of their respective ranges: for the BMW we've opted for the 2-litre, 188bhp unit of the 320d, while the Mercedes comes with the C220d's 2.1-litre powerplant, serving up 168bhp. Each is fitted with an automatic gearbox making light work of town driving and delivering economical cruising.
Even though the 3 Series packs 20bhp more punch than the C-Class it's also marginally more efficient: BMW claims it averages 64mpg compared to the 62mpg quoted by Mercedes. Plying the nation's motorways you're unlikely to see such ambitious numbers but a real-world figure in the high-40s should be achievable.
It's no surprise that those similar fuel economy figures result in all-but-identical CO2 emissions of 116g/km for the BMW and 117g/km for the Mercedes. Those outputs place both saloons in the 21 percent BIK banding for the current 2015/16 tax year.
Many private and business customers plump for the sportier trims levels for these cars, hence why our choices are in BMW's M Sport and Mercedes' AMG Line specifications. They're not the fully-blown performance derivatives but they bear more than a passing resemblance to them.
For 20 percent rate payers the 320d M Sport automatic's £34,265 P11D value will equate to a monthly bill of £120. Considering the C220d AMG Line's P11D value's significantly higher at £35,110, the monthly charge is only £123.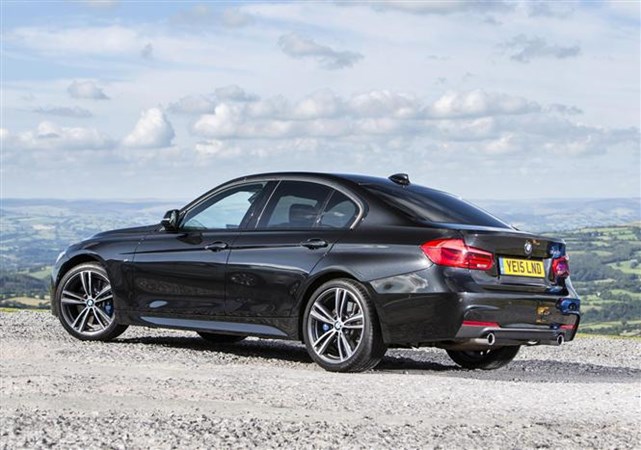 A nod to practicality
If you're looking for a spacious and well-appointed family saloon then you'd be better off looking at a Vignale specification Ford Mondeo or the latest Volkswagen Passat. Compared to those two, the BMW 3 Series and Mercedes-Benz C-Class have more compact exteriors with less cabin space as a result.
In exchange for generously-proportioned interiors, the BMW and Mercedes offer higher quality fixtures and fittings, packed with a raft of technological features to make life more convenient and safer.
Each will still seat four adults comfortably – a fifth could just about squeeze into the middle of the rear bench if needs must – while 480 litres of boot space is common to both. That can be extended further by folding forward the rear seatbacks giving a degree of flexibility to accommodate longer, bulkier loads.
While the interior of the BMW is well made and constructed from expensive-feeling plastics, the styling of the Mercedes' cabin looks more upmarket, with a sweeping centre console featuring eyeball air vents and a tablet-like infotainment screen. The graphics on the BMW's touchscreen look more sophisticated, though, but neither model's folds out of the way when not in use.
Driving characteristics
BMW's long-honed the 3 Series' reputation as a fine driver's car and the latest generation introduced in 2012 is no different. While the competition, including the latest Audi A4 and the new Jaguar XE, have narrowed the gap significantly, the BMW's edge remains.
That's not to suggest the Mercedes-Benz C-Class remotely disgraces itself in the 3 Series' company – far from it, but it does place greater emphasis on overall comfort than the BMW.
Whichever you choose the sophistication of the ride quality can be further improved by optionally installing adaptive suspension, which can optimise comfort or sportiness depending upon your tastes.
Considering how close the German pair are on engine power and economy, it's not a surprise to discover they deliver very similar levels of performance.
Both engines produce 400Nm of torque from under 1,750rpm, enough to squirt the 320d from 0-60mph in seven seconds, the C220d taking two-tenths of a second longer.
It's a similar story with top speed, this time the Mercedes' 145mph figure's superior to the BMW by 2mph.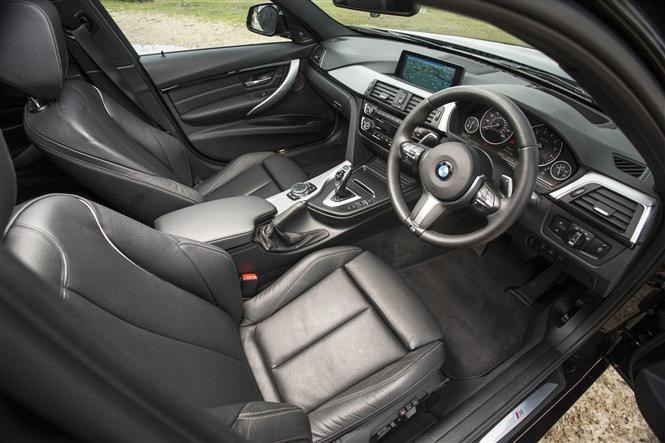 Generously equipped
As neither BMW's M Sport trim or Mercedes' AMG Line specification are towards the lower ends of their respective model hierarchies, you can take equipment such as dual-zone climate control, sat-nav, DAB radio and parking sensors as a given.
Much of what distinguishes the pair from their lesser siblings are cosmetic modifications to enhance their visual sportiness.
Choose your 320d as an M Sport for 18-inch 'M Star-spoke' alloy wheels, M Sport bodykit with black rather than chrome detailing, lowered suspension and sports front seats, with the interior swathed in Dakota leather.
The C220d AMG Line? It almost mirrors what the BMW offers: 18-inch five-spoke alloys with a titanium grey finish, an AMG bodykit, lowered sports suspension, sports front seats with the cabin upholstered in Artico faux leather.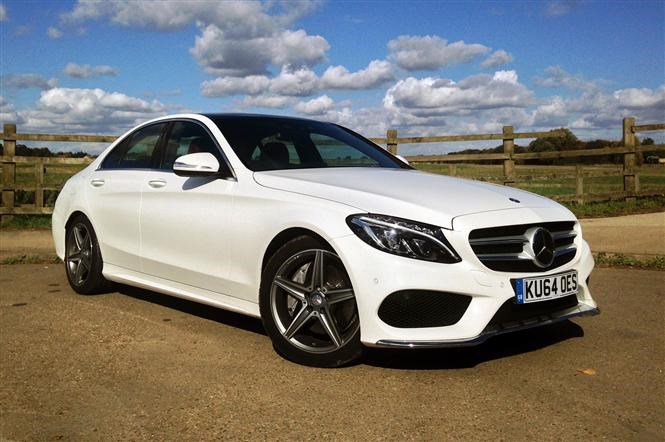 Our choice
Both the BMW 3 Series and Mercedes-Benz C-Class are fine-looking cars which excel at delivering efficiency, if not exclusivity, in the premium sports saloon market.
The differences between them are arguably narrower than at any point over their years-old rivalry, but despite its more upmarket interior, the Mercedes is ever-so-slightly edged out by the BMW in almost every other respect.
Marginally quicker, slightly more economical and costing a little less each month, the 320d is fractionally more engaging to drive.
If you need a clincher the 320d's genuine leather-lined cabin is a more luxurious place to be than the C220d's man-made alternative, too.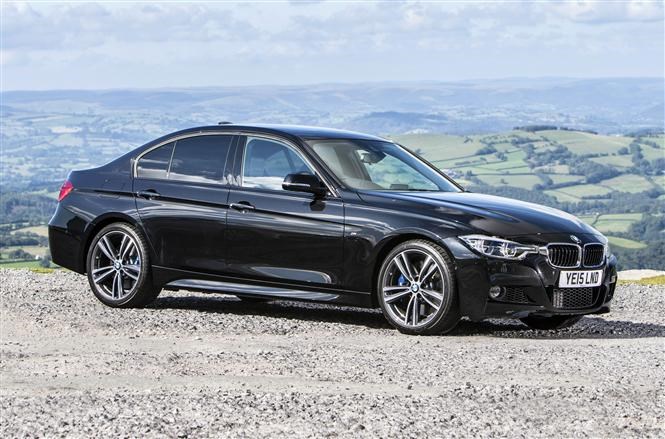 *BIK car tax bands and P11D values correct at time of publication
Need further help choosing your next company car? Maybe one of these articles can help:
Petrol set to fall to £1-per-litre by Christmas
New autonomous driving tech from Ford announced
Top five plug-in hybrid company cars
Low tax, high grip: Top 10 winter-friendly 4×4 company cars