Hybrid cars have exploded in popularity. However, there's more than just one type of hybrid car – and manufacturers aren't very clear with their naming strategies, which can make it difficult for the average driver to tell the difference between a plug-in hybrid (or PHEV) and a hybrid car by just looking at their badges. This article will help you cut through the fog.
Both hybrid and plug-in hybrid cars feature a combustion engine (usually petrol-powered), an electric motor and a battery pack. The biggest differences between a hybrid and a plug-in hybrid car are the size of their battery packs and the strength of their electric motors. We'll use the Kia Niro to illustrate these differences because it's available with both a hybrid and a plug-in hybrid powertrain.
The Niro Hybrid features a 1.6-litre petrol engine, a 57hp electric motor and a 1.32kWh battery pack. Its motor fulfils a supporting role, plugging gaps in the petrol engine's powerband when accelerating and shouldering some of the engine's load when cruising. Kia says its self-charging hybrid system allows the Niro to return up to 60.1mpg on the WLTP combined cycle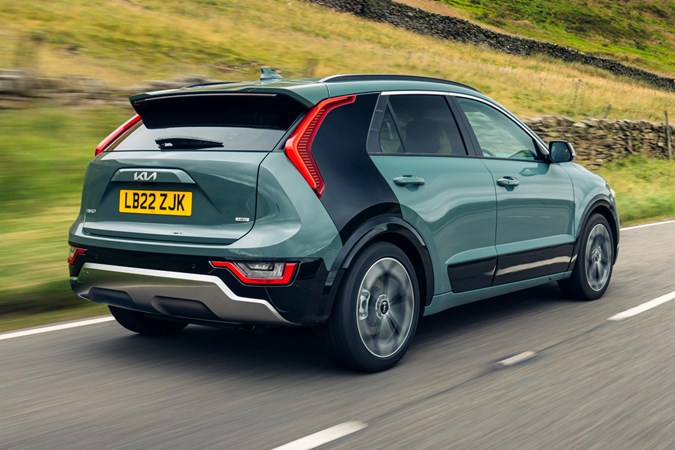 The Niro Plug-in Hybrid uses the same 1.6-litre petrol engine as the Hybrid, but it has a more powerful 113hp electric motor and a larger 11.1kWh battery. That means the Niro PHEV can use its electric motor more often than the Niro Hybrid, which makes it more efficient (on paper, at least).
Kia says that, with a full charge, the Niro Plug-in Hybrid can drive for up to 40 miles on electric power alone, compared to a couple of miles at best for the Niro Hybrid. Kia also says the PHEV will return up to 353.1mpg on the WLTP combined cycle, although it's worth noting that you won't get anywhere near that figure if you don't regularly charge the battery at the mains.
Benefits of hybrid cars
A hybrid car doesn't need to be charged at the mains. It generates all the electricity it needs to run its electric motor through regenerative braking and by siphoning surplus energy from the petrol engine. That means you don't need to change your driving habits. Simply jump behind the wheel and start enjoying better fuel economy compared to a non-electrically assisted petrol car.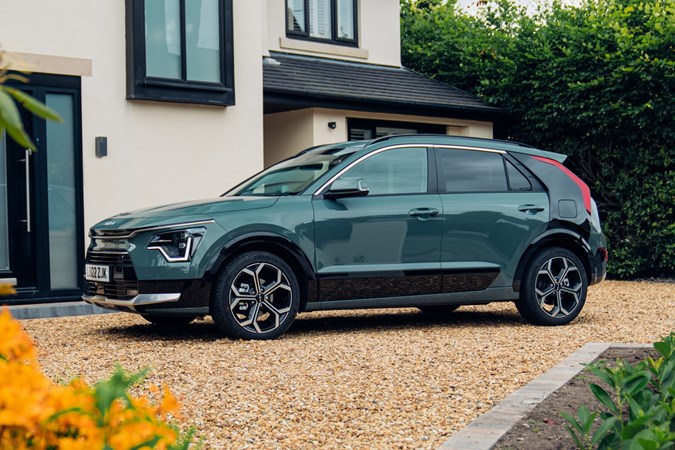 Hybrid cars often don't make any practicality sacrifices, either. Because their batteries are small, they can be hidden under the rear seats or beneath the body. Plug-in hybrid cars have much bulkier batteries – and they're often housed under the boot floor as that's the only space available. That cuts down on the amount of available space for luggage.
The Kia Niro, for example, loses almost 100 litres of boot capacity in the switch from hybrid to plug-in hybrid power. That makes hybrid cars more appealing to families or taxi drivers.
Benefits of a plug-in hybrid cars
A plug-in hybrid car has a long electric range and even lower CO2 emissions than a hybrid car, which makes them a very attractive choice for company car buyers. Benefit-in-Kind tax rates for cars are directly correlated to the amount of carbon dioxide they emit so, if you have the option, pick the one with the lowest CO2 emissions to save the most money each year.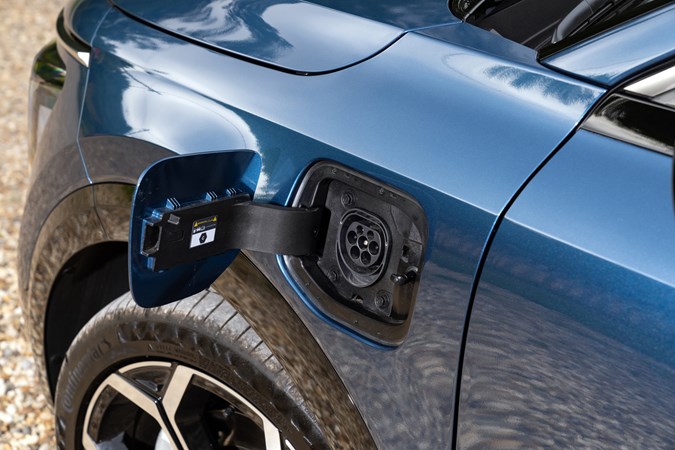 If you're on the fence about buying an electric car, a plug-in hybrid can also be a great way easing yourself into EV ownership. You can get used to the feeling of an electric car without the dark cloud of range anxiety hanging over your head. And, if you get a wallbox charger installed at your home (which you should) your house will be futureproofed for when you finally bite the taser barbs.
Should I buy a hybrid or a plug-in hybrid car?
There's no reason why you shouldn't buy some form of hybrid car. Long distance drivers and die-hard petrolheads will remain faithful to pure combustion power for as long as possible, but there's such a broad variety of electrified vehicles on sale now that almost anyone should be able to find one to suit them. There are any number of hybrid SUVs, a wide range of hybrid estates and, for the speed freaks, a growing number of hybrid and electric sports cars. Tradies can even buy hybrid vans.
Whether you should buy a hybrid car or a plug-in hybrid car is a trickier question. If you have an allocated parking space outside your home on which you can install a charging port and you only plan on covering an average of 30 miles per day, but you also want the ability to drive the length of Britain without any lengthy charging stops, a plug-in hybrid car could work for you. However, you can also argue that a full EV with good rapid charging capability could serve you just as well.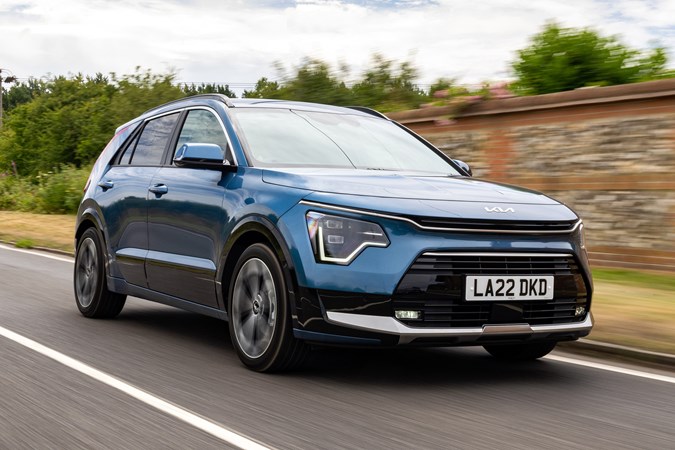 If you haven't got the space outside your home for a charging port, we say avoid a plug-in hybrid like the plague. PHEVs provide the biggest fuel economy benefits when their batteries are charged up with a cable from the mains – and if you don't have somewhere convenient outside your house to charge it, we're confident in our assumption that you're not going to take it to your local EV charging hub when you get home from a hard day at work.
That means you'll be constantly running your PHEV with a flat battery and throwing money down the drain every time you drive it, because you'll be asking the petrol engine to work harder (and burn more fuel) to haul around the dead weight of the battery pack and electric motor. If this sounds like a likely scenario in your life, you should opt for a hybrid vehicle.