View all Ferrari 458 reviews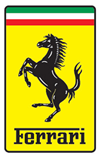 Ferrari 458 Spider
Review
Current Model
PROS
Enthralling handling
Exhilarating engine note
Comfortable ride
Exclusivity
CONS
Purchase price
Option prices
Verdict
If you're of the mindset that fast convertibles offer little beyond rapid-in-a-straight-line, wind-in-the-hair enjoyment, then the Ferrari 458 Spider is the car to make you think again.
Roof up or – to hear that snarling V8 at its best – down, the 458 Spider delivers a thrillingly engaging driving experience that will put a smile on your face mile after mile. Not only will you feel immensely satisfied behind the wheel, other drivers mirror your ear-to-ear grin as they pull alongside to admire the sensuously curved bodywork.
Even at these higher echelons of the convertible market, Ferrari doesn't have it all its own way. Although they offer different experiences behind the wheel, Bentley's Continental GTC, McLaren's 650S Spider and Porsche's 911 Turbo Cabriolet vie for the attention of buyers with in the region of £200,000 to spend.
Brilliant engine
Ferrari's mid-engined convertibles have long-featured V8 powerplants and the 458 Spider is no different. Nestling behind the front seats is a 4.5-litre, naturally aspirated powerhouse producing 562bhp; enough to propel the Spider up to a theoretical top speed a whisker over 199mph.
There's a wealth of torque at your right foot's disposal too: the 540Nm peak isn't delivered until 6,000rpm, but so free-revving and addictively aural is the V8's rasp, this hardly poses a problem. The result is from a standstill, the 458 Spider will reach 62mph within 3.4 seconds; 124mph is achieved less than 7.4 seconds after that.
Transmitting that supercar urgency to the rear wheels is a seven-speed Formula 1-style gearbox, which can be operated in fully automatic mode, or changed manually with the paddles behind the steering wheel - a solution that offers greater satisfaction, particularly when the revs blip enticingly on down changes.
Traction levels and suspension firmness can be altered via the racing 'manettino' on the steering wheel, a control which mimics the switchgear seen on Ferrari's Formula 1 racers. The electronic parameters are widely varied, allowing drivers to maximise fun on a race track by turning everything off in 'ESC Off' mode for a 'raw' experience, to ramping everything fully up for maximum levels of electronic stability in 'Wet' mode, with three intermediate levels between.
Despite the prodigious performance on offer, Ferrari will fit the 458 Spider, at extra cost to the buyer, with HELE – or High Emotion Low Emissions. In terms of day-to-day driving this is most obvious as a stop/start function, reducing its thirst for super unleaded petrol by 10 percent in urban conditions by cutting the engine at a standstill.
Everything's relative though, and CO2 emissions of 275g/km with HELE fitted are still high, although appreciably lower than the 307g/km if you don't opt for it. Officially, Ferrari claims the 458 Spider will average 23.9mpg on the combined cycle but on the road, encouraged by that suggestive exhaust note, you'll be lucky to hit 18mpg very often.
Raising the roof
Opting for the Ferrari 458 Spider over its 458 Italia coupe sibling enables drivers to experience exhilarating roof-down driving without compromising the car's inherent superb handling.
Not only does the two-piece folding hard-top ensure the two-seater cabin is more snug when raised, the aluminium roof's double curvature ensures it's roomier than it would be with a conventional fabric top, as fitted to its F430 Spider predecessor. Electrically lowering or raising the hard-top takes 14 seconds.
Its aluminium construction also saves around 25kg compared to a fabric hood, yet it still folds away into a modest 100-litre well immediately in front of the engine, its compactness ensuring the aerodynamics over the rear of the car remain as effective as possible.
Ingeniously the rear window also doubles as a wind deflector when the roof is lowered, its height electrically adjusted depending on preferences. It successfully negates the effects of turbulence when in open-top mode, but can also be lowered so you can listen to the engine when the roof is up in inclement conditions.
Wealth of personalisation options
Not only is the Ferrari 458 Spider equipped with a sonorous engine and engaging handling; the quality of materials and the level of fit and finish are befitting a car that costs close to £200,000.
What may be surprising is that equipment that's standard on cars for much less than a tenth of the price is optional: cruise control, sat-nav and even an iPod connection are among a catalogue of extras you'll pay for.
There's a strong emphasis on 'pay' too: you want front and rear parking sensors? That'll be over £1,400, for instance.
Not that this seems to trouble Ferrari's core customers. In recent years the Italian marque didn't produce a single 'standard' car – every single one had options of one kind or another fitted. Plus, Ferrari buyers typically spend tens of thousands of pounds on this personalisation process.
Read on for the Parkers full Ferrari 458 Spider review to find out why this is one of the best open-top sports cars money can buy.