View all Ferrari 488 reviews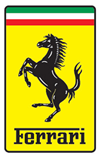 Ferrari 488 GTB
Running Costs
Current Model
More economical than outgoing 458
Real-world figure close to 20mpg
No aspect of 488 ownership is cheap
No start/stop system in the world is going to bless a 670hp V8-engined sports car with low running costs, so don't expect to run a Ferrari 488 frugally.
Only the GTB is available so far – longer-term it will likely prove to be the most cost-effective version to run – with a claimed average fuel consumption of 24.8mpg. During our elongated test we averaged 19.5mpg, but admittedly that was driving it harder than most owners would in typical driving, so 20mpg should be achievable.
With CO2 emissions of 260g/km it also falls into the highest band of VED car tax.
Also be aware that the 488 GTB is designed to run on 98 RON super unleaded petrol, so expect to shell out more on each refill.
It's not just high fuel costs – ensure your eyes are wide open when you begin to consider the cost of insurance, servicing and components such as tyres. On the plus side, those carbon ceramic brakes should last the life of the car, providing they're not subjected to regular and extreme use.
Ongoing running costs
Servicing period
Every year or 12,500 miles, whichever comes soonest. Additionally there's a seven-year, unlimited-mileage maintenance programme with every new Ferrari that's transferable to the next owner if the 488's sold.
Warranty
Like other Ferraris, the 488 is protected by an extended warranty that provides cover for the first 12 years of the car's life. It comprises of an all-inclusive factory warranty for the first four years, which can then be extended for a further year for a fee. The remaining balance is covered by the New Power Warranty, with incentives for year-on-year renewal. All work is undertaken by authorised Ferrari technicians and includes engine, transmission, suspension, and steering systems as well as the 488's electrical package. Ferrari also includes a Road Assistance and Recovery programme for the lifetime of the car's warranty, and breakdown cover, which includes assistance after an accident, a flat tyre, running out of fuel or car theft.
Road tax (12 months)
£450 - £535
See tax rates for all versions
Insurance group

Not available


How much is it to insure?
Vehicle excise duty (VED) varies according to the CO2 emissions and the fuel type of the vehicle. For cars registered before 01 March 2001 it is based on engine size. For cars registered on or after 01 March 2001 the VED or road tax is based on the car's CO2 emissions.
Slightly lower CO2 emissions than 458…
Remains in the highest VED car tax band
No F1-style hybrid technology for 488
Despite a turbocharged engine to promote efficiency and standard the High Emotion, Low Emission (HELE) start/stop system, emissions from the Ferrari 488's twin tailpipes are still on the high side at 260g/km of CO2. That places it in the highest band for VED car tax.
Already subjected to a VOSA recall
Growing expertise with turbo engines
Comprehensive warranty and servicing package
It's fair to say that over the years the Italian marque's reliability reputation has been far from bulletproof, but we are expecting better things from the Ferrari 488.
As it's based heavily on its 458 predecessor, many of the niggles related to that model will have been overcome, but that overlooks the fact the turbocharged engine represents a relatively new venture for Ferrari.
Yes, a version of it is already installed in the Ferrari California T, but the engine's still young. You have the reassurance that Ferrari's engineering prowess and racing knowhow gives it a head start, but VOSA's vehicle recall records illustrate that the 488 has been subjected to one recall already to modify low-pressure fuel pipes to negate a potential fire risk.
Such is the specialist nature of the 488 that it's strongly recommended that you use Ferrari's extended warranty and servicing packages to ensure all work carried out on your car is undertaken by those who know the model best at official outlets.
Car checklist problem points
| | |
| --- | --- |
| Body | No problems reported. |
| Engine / gearbox | No problems reported. |
| Other | No problems reported. |