View all Mercedes-Benz A-Class reviews


Mercedes-Benz A-Class Hatchback (1998 - 2004) review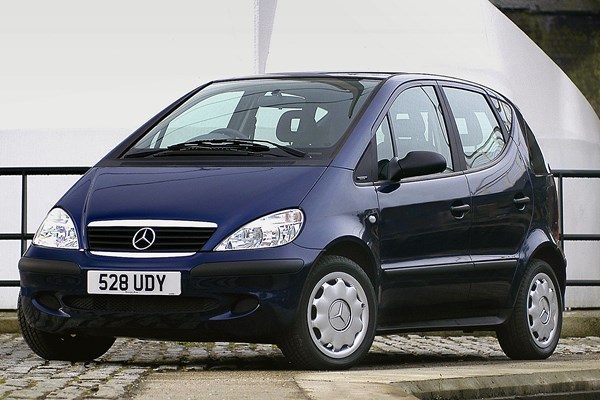 PROS
Interior space, compact body, badge.
PROS
Interior space, compact body, badge.
Mercedes-Benz A-Class rivals
A-Class scores on several counts. It's an intelligent compromise between city car and people-carrier, it's undoubtedly practical, reliable and stylish and it's got the Stuttgart star on the grille. Pumped-up small hatches might not be to everyone's taste, but they're certainly the flavour of the moment. Daewoo's Matiz does a similar sort of job at half the price, but A-Class is the small family car of choice from Chelsea to Cornwall, combining prestige with practicality and reliability.
The stretch models from mid-2001 are roomier but still usefully compact.