View all Mercedes-Benz GL-Class reviews


Mercedes-Benz GL-Class AMG (2013 - 2015) review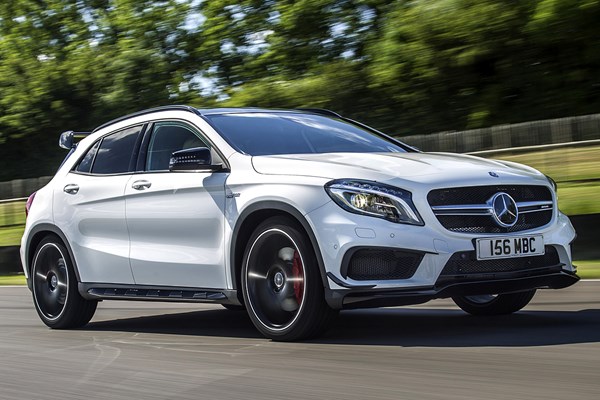 PROS
Powerful and fast 4x4
Cosseting ride quality
Surprisingly good handling
Spacious seven-seater
CONS
Very expensive to buy and run
Could be better equipped
Difficulty parking in one space
Depreciation is heavy
PROS
Powerful and fast 4x4
Cosseting ride quality
Surprisingly good handling
Spacious seven-seater
CONS
Very expensive to buy and run
Could be better equipped
Difficulty parking in one space
Depreciation is heavy
Mercedes-Benz GL-Class AMG rivals
This gargantuan and rapid 4x4 is the new Mercedes-Benz GL63 AMG, the high performance flagship of the GL-Class range.
One powerful engine option
What sets the GL63 AMG apart from the remainder of the GL-Class is the enormity of its performance and the large powerplant that propels it.
Under that enormous bonnet is a twin-turbocharged 5.5-litre V8 petrol engine, producing 550bhp and a torrent of torque with 760Nm at the driver's disposal.
All this equates to acceleration that seems to defy physics, the two-and-a-half tonne brute scorching to 62mph in just 4.9 seconds and on to an electronically limited top speed of 155mph. As an extra-cost option this can be increased to a staggering 174mph with the AMG Driver's Package.
Such grunt can also be put to good use in a practical way – that torque figure makes the GL63 AMG a supremely capable tow car.
Naturally, such an engine in a car as big as the GL-Class isn't going to be particularly economical or environmentally friendly. Officially, Mercedes claims 23.0mpg is possible on the combined cycle but on test the GL63 AMG seemed reluctant to break into the 20s at all.
At 288g/km of CO2 emissions, the flagship GL-Class is in band M for VED road tax, the most expensive category available.
That said, if you're considering one, fuel efficiency isn't likely to be near the top of your priorities list. It's an expensive car new, costing almost £92,000 when it was launched in 2013, and that's before you start getting tempted by the options list.
Wealth of standard equipment
As you'd rightly expect for such an expensive car, standard equipment is generous. In addition to what's offered on the GL350 BlueTEC AMG Sport, the GL63 AMG adds 21-inch alloy wheels, uprated brakes to cope with the additional speed, a sports exhaust system and Active Curve System with AirMATIC suspension which helps eliminate body roll, keeping the car flatter through fast corners.
Inside, the special, flat-bottomed steering wheel is trimmed in leather with metal gear shift paddles nestled behind the rim. Electrically adjustable memory AMG sports seats, trimmed in leather, hug you securely when driving quickly, while the front and second rows are heated too. Naturally, climate control air-con is also part of the package.
Safety conscious
As you would expect from a car with Mercedes' reputation for safety, the GL63 AMG is a cossetted and protected place in which to travel. Among the equipment included is Collision Prevention Assist (which warns of and the prepares the car's brakes for the impending frontal collision), Speed Limit Assist (a system that detects and notifies the driver of speed limit signage as it's approached and passed) and Attention Assist (which warns drivers to take a break when it detects they're fatigued).
To find out whether this seriously quick seven-seater 4x4 is the car for you, read more in our Parkers' full and comprehensive Mercedes-Benz GL63 AMG review.
Other Mercedes-Benz GL-Class (2013 - 2015) models: