View all Mercedes-Benz R-Class reviews


Mercedes-Benz R-Class Estate (2006 - 2012) review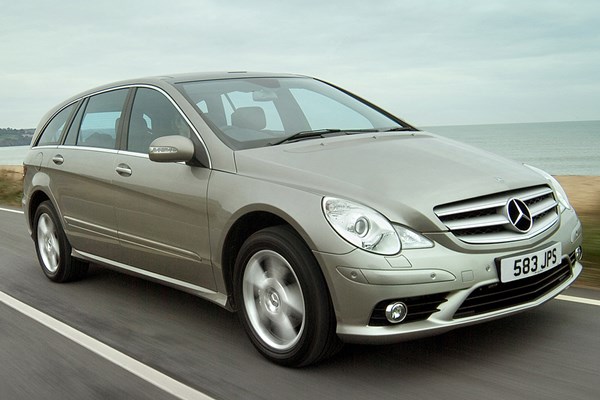 PROS
Seats six in superb comfort, luxury cruising ability, excellent diesels
CONS
Bulky around town, poor seat position for rearmost passengers, ungainly looks
PROS
Seats six in superb comfort, luxury cruising ability, excellent diesels
CONS
Bulky around town, poor seat position for rearmost passengers, ungainly looks
This is Mercedes-Benz's take on a people carrier. It seats six, comes in short and long wheelbase forms, and has a suitably upmarket feel. It's also the first premium people carrier with a sporty look and 4x4 as standard - which gives it a unique place in the new car market and means there are few alternatives. It excels at long distance motorway cruising but around town it can be a bit of a handful.
It's also far from handsome with an unusual profile. However, if you want something sleeker than the usual people carriers and not as bulky as a traditional 4x4, the R-Class could be the answer. In October 2008 it was revised and a new 280 CDI two-wheel drive model was introduced while the six-seat configuration was dropped in place of a choice of either five or seven seats.
All models also gained AMG bodystyling.