View all Renault Megane reviews

Renault Megane Cabriolet (2006 - 2009)
Review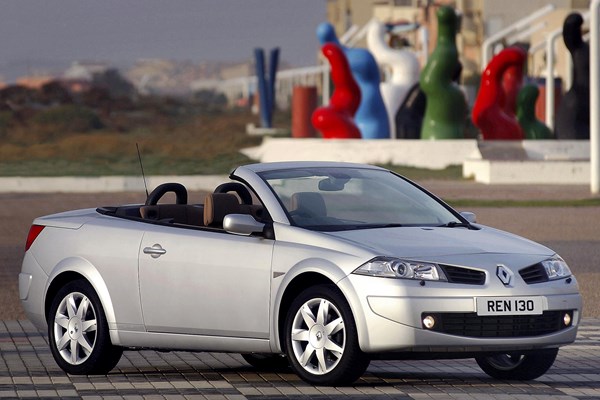 PROS
Comfortable cruiser with airy glass roof, neat styling, frugal diesel engines
CONS
Rear space cramped, not great to drive
PROS
Comfortable cruiser with airy glass roof, neat styling, frugal diesel engines
CONS
Rear space cramped, not great to drive
Other Renault Megane (2006 - 2009) models:
Verdict
The convertible Megane has a folding metal and glass roof. Although similar in appearance to the 2003 model, cars from 2006 received a facelift. It consisted of a very light restyling to the front and rear, a bit more power for some of the engines and a few other tweaks. None of which diminished the Coupe-Cabriolet's ability or good all round comfort.
It's an ideal summer-time cruiser, looks good with the roof down and is easy to drive. It's one of the older designs for this size of car, although the more costly VW Eos is the only direct rival to also offer a glass roof section.