View all Toyota Avensis reviews


Toyota Avensis Saloon (2009 - 2018) review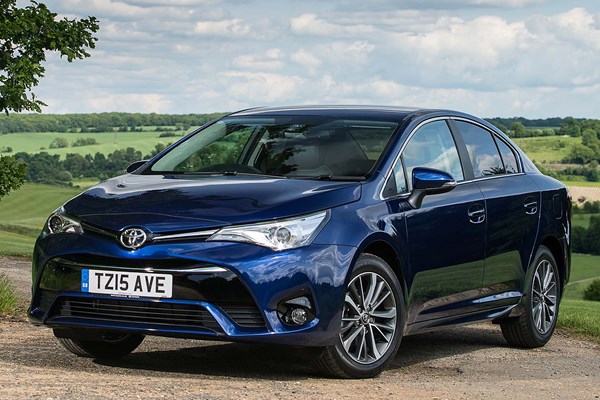 PROS
Upmarket looks and feel, impressive refinement, high comfort levels, low-emission diesel
CONS
Struggles to shake off 'worthy-but-dull' image of previous Avensis, uninspiring to drive
PROS
Upmarket looks and feel, impressive refinement, high comfort levels, low-emission diesel
CONS
Struggles to shake off 'worthy-but-dull' image of previous Avensis, uninspiring to drive
Toyota Avensis Saloon rivals
Toyota's Avensis has struggled to stand out in a highly competitive market of large family cars. As people downsize into smaller cars, models such as the Avensis, along with favourites like the Ford Mondeo, have been forced to move upmarket. As a result they're better value alternatives to premium-badge cars like the BMW 3 Series and Audi A4. For the 2009 model, Toyota has dropped the hatchback version of the Avensis, perhaps in line with this loftier image (Volkswagen doesn't offer a Passat hatchback, nor Honda an Accord hatch).
The highlights
The Avensis looks rather more elegant than its predecessors and the interior quality is as good as any other in this class. Other notable highlights include impressively low carbon dioxide emissions from the 2.0-litre diesel and excellent overall refinement. As expected from the Japanese firm, reliability continues to be a major factor and selling point in the Avensis. What the car provides in terms of low running costs and mechanical assurance it lacks somewhat in terms of excitement. Comfort and refinement is top-notch, but if you want a family car that offers something a little more exciting then the Mondeo and 3 Series are the better options.
Engine line-up
With both petrol and diesel engines offering good performance and low running costs, the Toyota Avensis Saloon makes a good choice for private buyers and company car drivers alike. The petrol engines can be coupled with a CVT automatic transmission, but this goes some way to ruining the comfortable and serene nature of the Avensis. This gearbox is rather jerky and can get noisy at higher speeds so is best avoided. Despite the decent petrol engines, the diesel options are the pick of the engines in this car. These offer better fuel economy and lower CO2 emissions as well as decent performance figures. There's even a company car driver-focused version available for even lower costs.
Other Toyota Avensis (2009 - 2018) models: