View all Toyota Avensis reviews


Toyota Avensis Touring Sports (2015 - 2018)
Review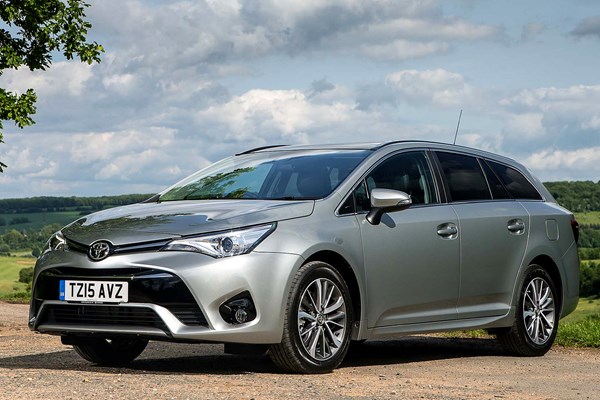 PROS
Safe
Comfortable
Reliable
Practical
Five-year warranty
CONS
Not that interesting
Rivals better in various respects
PROS
Safe
Comfortable
Reliable
Practical
Five-year warranty
CONS
Not that interesting
Rivals better in various respects
Other Toyota Avensis (2009 - 2018) models:
Verdict
The British designed and built Toyota Avensis Touring Sports is the estate version of the Avensis Saloon. It's a fairly straight-laced machine, which is obviously geared towards company car drivers, and takes its place in the market up against the likes of the Volkswagen Passat Estate, Ford Mondeo Estate and Mazda 6 Tourer.
We found it to be a worthy protagonist, but it's a way from being a class-leader in such illustrious company. It's comfortable enough over long distances, which is important to company car drivers, and it does appear to return decent fuel economy too. However, the interior lags behind recent attempts from the above manufacturers and while the Passat is more comfortable still, the Mondeo offers a better drive.
All-new look
You'll spot a new Touring Sports because it's had a redesign, which is to say the styling is far less derivative than before. It mirrors the smaller Auris Touring Sports in this sense, with a distinctive front end and LED elements in the headlights being the stand-out features.
The firm also claims advances in nearly every other area, from comfort to driving pleasure, and from running costs to the equipment offered on each trim level.
Big boot
It has a 543-litre boot and rear seats which fold down in a 60:40 configuration to unlock a total of 1,609 litres. For perspective, the Avensis beats most rivals in this respect, but still falls behind the five-star Volkswagen Passat Estate.
There are four levels of equipment, and two represent the fleet-focused nature of this car. They are: Active, Business Edition, Business Edition Plus and Excel. Check the Equipment section to find out what is included on each.
Should be safe and reliable
You've also got a huge amount of safety systems installed to keep you, your passengers, pedestrians and other motorists safe. The upshot is that Toyota expects a five-star Euro NCAP crash test rating. Take a look at the Safety section of this review for details.
Toyota's impressive reliability record comes as standard too, which will attract some buyers on its own. You simply don't expect a car like this to break, and that sentiment is reinforced by the fact that the firm offers a five-year/100,000-mile warranty on all of its cars.
The Parkers Verdict
So this is a safe, practical, comfortable and reliable estate car that is definitely worthy of making your shortlist.
Read on for the full Toyota Avensis Touring Sports review to find out more.