Vauxhall Zafira Tourer (2012 - 2018) review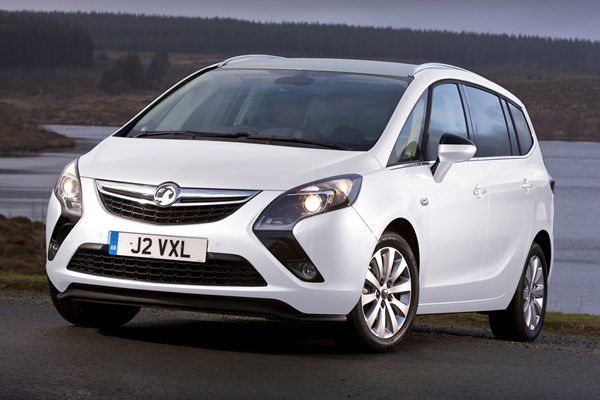 PROS
Upgraded seating system
Flexible and practical
Better quality and feel, seats seven in comfort
CONS
Bland drive
Rivals offer better handling
Poor sat nav system
PROS
Upgraded seating system
Flexible and practical
Better quality and feel, seats seven in comfort
CONS
Bland drive
Rivals offer better handling
Poor sat nav system
Vauxhall Zafira Tourer rivals
Vauxhall make bold claims around inventing the compact people carrier with the original Zafira.
Whether true or not, the introduction of the Renault Grand Scenic and Ford Grand C-MAX left the Zafira lagging behind the competition in both style and substance.
Vauxhall has slowly been catching up and with the Vauxhall Zafira Tourer the company has stepped up to the challenge again with a better quality product. A little larger, it will go head to head with the Grand C-MAX, as well as the larger S-MAX.
Clever seating
The clever Flex 7 seating system remains but it's been upgraded to make things even more practical and adaptable. While it may carry the same name, the Tourer is available alongside the regular Zafira model as a more upmarket and premium version.
Three engines available
There's a choice of three engines on offer, with one petrol engine and two diesel units. You also have a choice of standard six-speed manual gearbox or a six-speed auto on the petrol and top diesel.
Lowest running costs will come from the lower-powered ECOflex-equipped model, with only a small performance penalty.
On the road the Zafira Tourer offers a sedate and hassle-free driving experience. Bumps and potholes are soaked up very well, although it's not even slightly sporty.