Volkswagen Passat R36 (2008 - 2010) review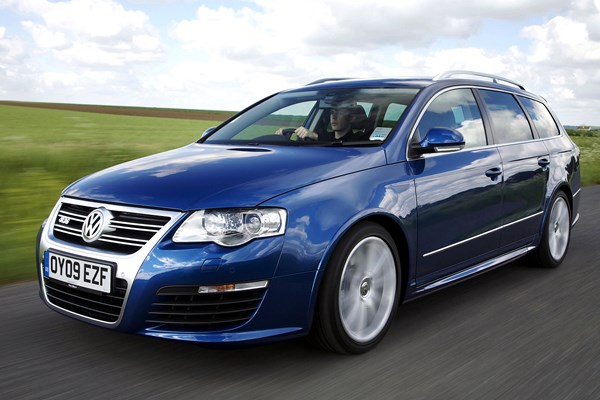 PROS
Sleek understated looks, very quick, excellent build quality, comfortable ride
CONS
Thirsty engine, not particularly exciting to drive, engine strangely muted
PROS
Sleek understated looks, very quick, excellent build quality, comfortable ride
CONS
Thirsty engine, not particularly exciting to drive, engine strangely muted
Volkswagen Passat R36 rivals
Volkswagen is well known for its hot hatch Golf GTI, but when it comes to the Passat, practicality and reliability tend to be the attractions rather than performance. That's not the case with the R36 version. Available in both saloon and estate bodystyles it's powered by a 300bhp 3.6-litre V6 engine and uses a four-wheel drive system (called 4MOTION) to provide excellent traction.
There's no manual gearbox however - only a six-speed automatic DSG transmission which uses two clutches to deliver super fast gearshifts - and it certainly works, with the R36 able to accelerate from 0-62mph in less than six seconds. Thanks to a different suspension set-up it handles better than the standard Passat with sharp steering and strong brakes.
But while it's undoubtedly quick it's found wanting in terms of driver enjoyment.
Other Volkswagen Passat (2005 - 2011) models: