BMW 1-Series Coupe (2007 - 2013) review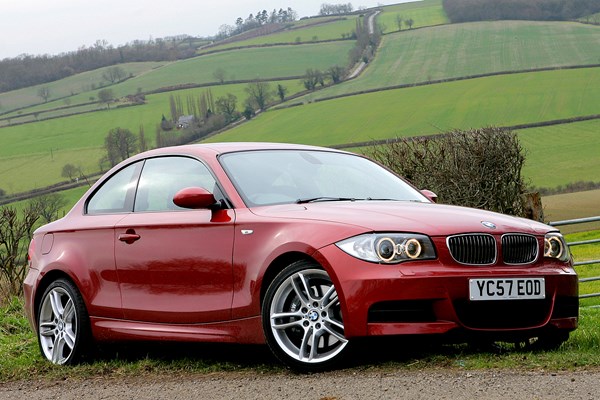 PROS
A delight to drive, good choice of efficient engines, superb build quality
CONS
Tricky access to rear seats, styling ungainly from some angles
PROS
A delight to drive, good choice of efficient engines, superb build quality
CONS
Tricky access to rear seats, styling ungainly from some angles
Entry-level BMW motoring gets the wow factor with the arrival of the 1 Series Coupe. It's not the best looking coupe around and lacks the svelte lines of alternatives like the Audi TT Coupe, but that doesn't prevent it from being great to drive - just like the more practical 1 Series Sports Hatch.
Petrol and diesel engines are available and all cars come with BMW's fuel-saving EfficientDynamics package, while performance is strong whichever model you choose. The result is a winning recipe that delivers the type of drive expected by enthusiasts in a distinctively styled package.
BMW 1 Series Coupe stalling issues: recall announced in 2018
In May 2018, prompted by an investigation by BBC's Watchdog programme, petrol- and diesel-engined 1 Series Coupes built between March 2007 and August 2011 were subjected to a recall.
It specifically related to an electrical fault that could cause affected cars to stall, turning themselves off while they were being driven.
Should you be looking at buying a used 1 Series Coupe, then it's vital to check with a BMW dealer that the problem has been remedied.
Other BMW 1-Series (2004 - 2013) models: