Electric cars: where are we now?
We take a look at the new electric cars available to buy
Range, cost and charging times exposed
Can they be a practical choice for car buyers?
We take a look at the new electric cars available to buy
Range, cost and charging times exposed
Can they be a practical choice for car buyers?
Electric cars have been around for a few years now, though you wouldn't be alone if you haven't seen one on the road yet.
They sell in relatively small numbers because they are expensive to buy. There are also issues with the lack of charging infrastructure here in the UK, and they do not suit everyone's lifestyle; there's a limit to how far you can travel and when.
However, the tide is slowly turning with new electric cars coming to market which have improved ranges, reduced charging time and cheaper starting prices.
It's all starting to make a bit more sense.
There are plenty of benefits to owning an electric car too, including free congestion charge if you live in London, zero tax costs plus you no longer need to visit the petrol station.
Here we take a look at the most recently launched electric cars and how they stack up against each other for price, charging times and battery range.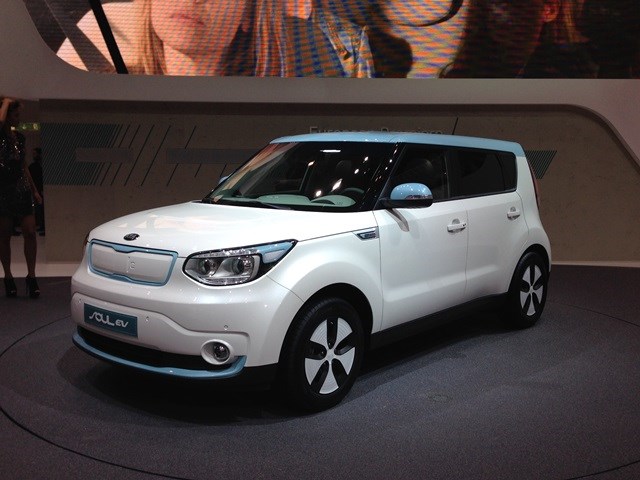 Making its debut at this month's Geneva Motor Show is the new Kia electric Soul, the Korean manufacturer's first global production electric car.
It's not on sale until the second half of 2014, but already is creating a bit of a buzz. Not only does the new Soul electric have the best range of the bunch here, but it also comes with Kia's seven-year/100,000 warranty which will offer those of us who are cautious about the new technology a little extra peace of mind.
The Soul EV is powered by an 81.4 kW electric motor. This produces 109bhp which enables the car to accelerate from 0-62mph in under 12 seconds, going on to a top speed of 90mph.
At a glance
Price: £ unknown
Official range: 124miles
Power: 109bhp
Charging time**: 5 hours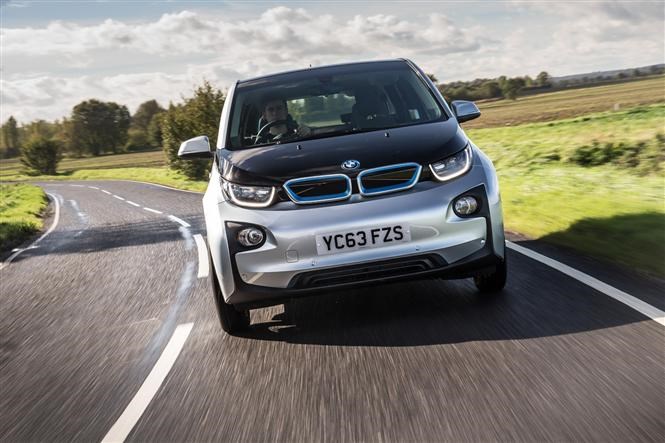 BMW's first foray into the electric car world comes in the shape of the i3 - capable of travelling 100 miles on one charge.
It's expensive, but the i3 is also very cleverly designed and stylish too, with some decent performance credentials to its name.
There is 168bhp at your disposal which means you can accelerate from 0-62mph in 7.2 seconds and can reach a top speed of 93mph.
To help make the i3 more practical it is also available with a 'range extender', which combines the batteries with a tiny petrol engine. One of the main benefits is the range extender pretty much doubles the i3's range, yet CO2 emissions are only 13g/km.
At a glance:
Price*: £30,680
Official range: 100miles
Power: 168bhp
Charging time**: 8 hours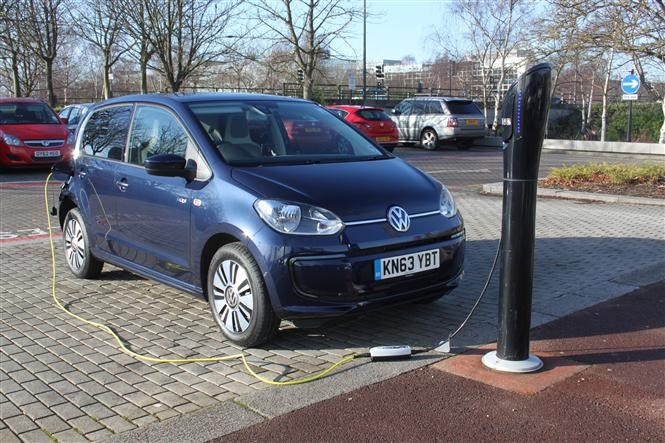 The Volkswagen Up has proved popular with car buyers, picking up many awards since it was launched. And it's easy to see why with low cost motoring and quirky styling among the highlights.
In this case the usual 1.0-litre petrol engine has been replaced with a 80bhp electric motor. It's one of the cheapest electric cars you can buy.
Only available as a five-door, the e-up is based on the top of the range High trim so comes well equipped too.
At a glance:
Price*: £19,250
Range: 93 miles
Power: 80bhp
Charging time**: 9 hours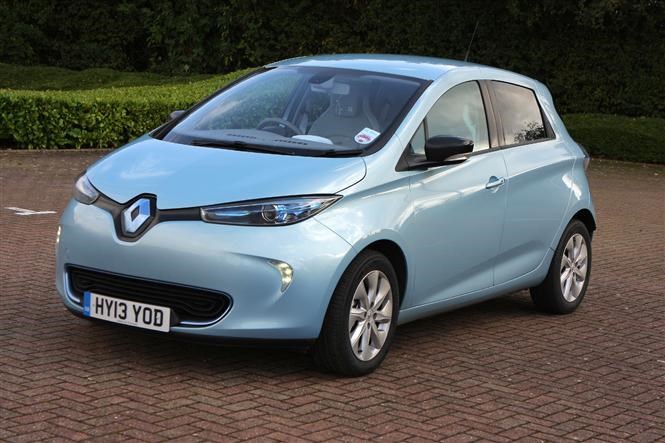 This is Renault's fourth electric vehicle and is only available to buy when the battery is leased. This helps to keep the initial cost low but you'll need to fork out £70 a month in rental costs.
The official range, according to the NEDC cycle, is 130 miles. That's the best of our listing here and it has 86bhp of power available.
Renault has invested heavily in electric motoring as the firm believes it will account for 10 percent of global car sales by 2020.
At a glance
Price*: £15,195 + £70 a month
Official range: 130miles
Power: 86bhp
Charging time**: 9 hours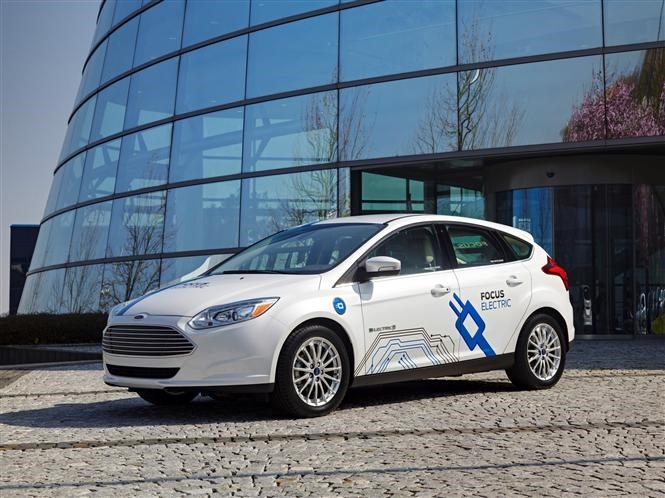 One of the biggest-selling cars in the UK went electric in the latter part of 2013 and offers a range of 100 miles. Ford is expecting the Focus Electric to sell in relatively low numbers and will be targeting the fleet market specifically.
Standard equipment is good which helps to justify the expensive price tag with 17-inch alloy wheels, DAB Radio, cruise control, automatic temperature setting and keyless entry offered as standard.
At a glance
Price*: £28,580
Official range: 100 miles
Power: 140bhp
Charging time**: 8 hours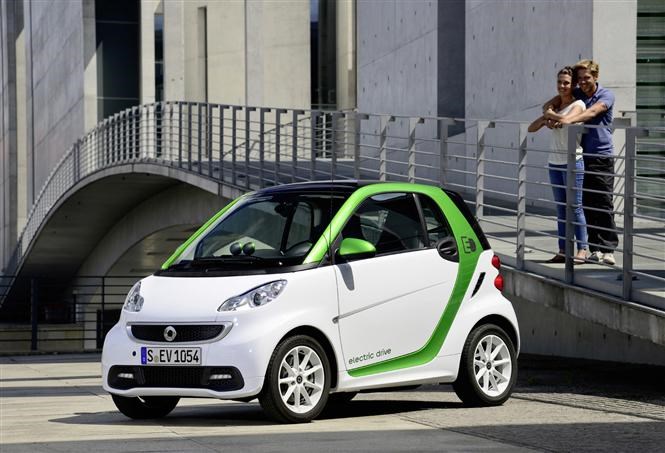 The latest generation of the two-seater comes with an enhanced acceleration performance when above 35mph and a new top speed of 78mph.
Battery range has also been improved with up to 90 miles on a full charge, which will take up to seven hours. The battery is also available to lease for £55 per month which comes with a 10 year free battery replacement in the event of damage.
The fortwo electric is available in coupe or cabrio versions and comes with an impressive amount of standard equipment. There is the obvious downside of it only being a two-seater like other Smart cars and it's pretty pricey still too.
At a glance:
Price*: £15,075
Official range: 90 miles
Power: 74 bhp
Charging time**: 7 hours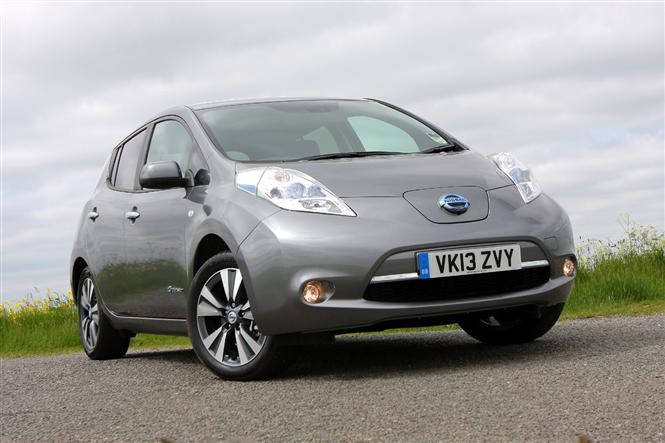 The Nissan Leaf was one of the first electric cars to come to the UK and after a recent upgrade in 2013, the latest model is cheaper, lighter and more efficient than ever.
Like many electric cars, the Leaf also comes with the option to lease the battery rather than buy outright. It is available in three trim choices; Visia, Acenta and Tekna - all offering varying levels of standard kit.
The Leaf is also one of the bigger and more practical cars here with 330 litres of boot space on offer.
At a glance:
Price*: £20,990
Official range: 124 miles
Power: 107bhp
Charging time**: 8 hours
*Prices include the Government car grant and include ownership costs of the battery unless specified
**Charging times are based on when a domestic plug is used