There are plenty of different engine oils available, but 5W30 is a clear favourite. Designed for use in both cool and warmer weather, 5w30 engine oil is perfect for the British climate and is preferred by the majority of modern vehicle manufacturers. Whilst they all do the same primary job (lubricating your engine's internals), most oils offer different additives to help your car in a variety of ways.
Most 5w30 engine oils are either semi or fully synthetic. This means that at least part of the oil's construction is artificially designed in a lab. The main benefit of synthetic is better refinement than natural oils, but there is an added cost associated with synthetic oils. Fully synthetic engine oil will perform the best but will inevitably cost more. Semi-synthetic options blend both natural and synthetic together. The benefit of this is that it still offers good refinement but is cheaper to buy.
We've put together a list of the best 5W30 engine oils so you'll be sure to find the one that suits your vehicular needs.
The best 5w30 engine oil shortlist:
Editor's choice: Castrol Edge – Buy now from Amazon UK
Best for commuters: Castrol Magnatec Stop-Start – Buy now from Amazon UK
Best for fuel economy: Triple QX – Buy now from Euro Car Parts
The best 5w30 engine oil:
The best 5w30 engine oil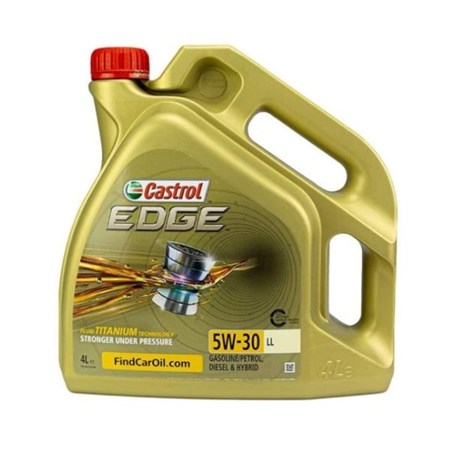 This 5W30 engine oil does everything you'd want a good engine oil to do. It protects the internals of your engine, it helps improve efficiency, and it helps the engine perform better. It also doesn't cost the Earth, which makes it an excellent choice overall.
Pros
Keeps your engine in top order
Fully synthetic
Cons
Supplied in 4-litre containers
The best engine oil for commuters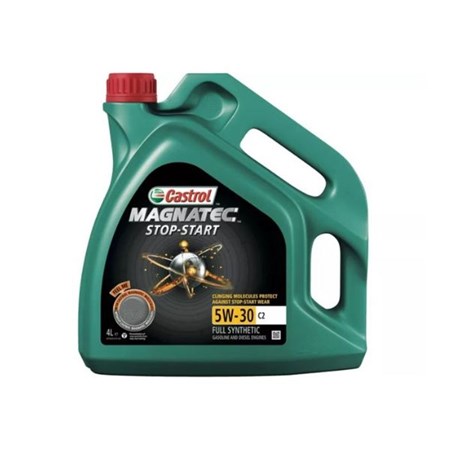 If you're used to traffic jams and stop-start driving, then this 5W30 oil from Castrol is a brilliant way to protect your engine. Stop-start driving can wear engine components out, so this Magnatec oil is formulated to offer extra protection and lubrication, saving your engine from damage.
Pros
 Perfect for commuters
Protects the internals of your engine from harm
Cons
Not optimised for long-distance driving
The best engine oil for fuel economy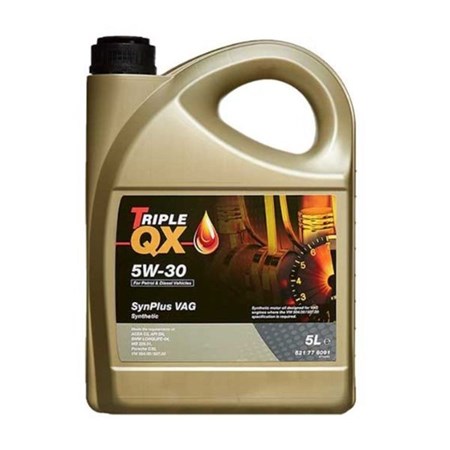 One of the easiest ways to boost fuel economy is to upgrade your engine oil. This offering from Triple QX is designed to help your mpg figure climb by removing combustion residue and offering improved lubrication of your engine components, making them more efficient.
Pros
Lower fuel consumption
Helps avoid engine corrosion
Cons
Won't really be of benefit to the city commuter
The best engine oil for reducing emissions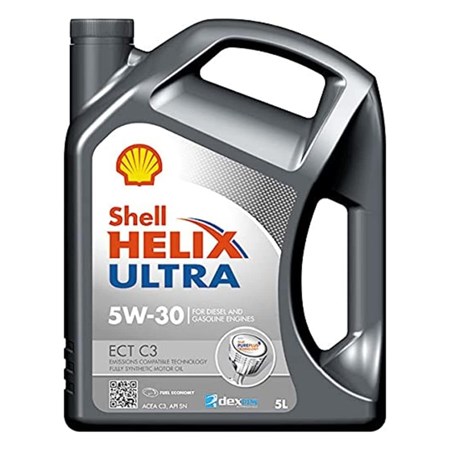 Shell Helix 5W-30 is formulated with additives and high-quality base oils to provide excellent protection for your engine. It helps minimize friction between moving parts, reducing wear and extending the engine's lifespan, and the detergent and dispersant additives help prevent the buildup of sludge, deposits, and varnish inside the engine. This promotes a cleaner engine and better performance.
Pros
Improve fuel economy
Protect your exhaust from buildup
Cons
May not be of much benefit to the average or low-mileage motorist
The best engine oil for reducing sulphur levels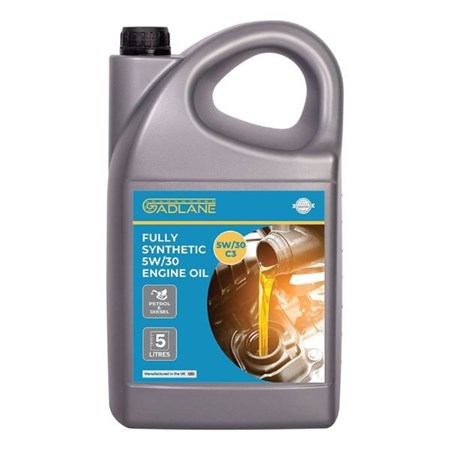 This 5W30 oil from Gadlane offers great performance for a reasonable price tag. The low evaporation prevents excessive oil consumption, meaning longer trips between top-ups, while resistance to thermal breakdown and wear will keep your engine healthy for longer.
Pros
Helps reduce sulphur and phosphorus levels, extending the life of emission control systems
Works for both petrol and diesel engines
When to add oil to your engine
The most obvious time to add oil is when the oil lamp-shaped dashboard light comes on. In this situation, you need to do it ASAP, or you'll risk expensive damage to your engine.
However, it's a good idea to regularly check your oil levels even if your car indicates everything is ok, just to keep your car in the best possible condition. To check your oil levels, you need to make sure your car's engine is switched off and wait five or so minutes for the oil to settle. Make sure your car is parked on flat ground, or you won't get an accurate reading.
Remove your car's dipstick (found under the bonnet) and clean it with a dry cloth. Reinsert it and remove it once more. The amount of oil in your engine will be clearly displayed
There will be two markings on your dipstick; one for the full and the other for the minimum oil level. A healthy reading will be somewhere between the two of these. If your oil level is near the minimum reading, then it's time to top your oil levels up.
How to add oil to your engine
Before adding oil, make sure that your engine will accept the oil. Check the user manual to see what oil your engine needs. If your car is in need of a top-up and you have the correct oil, then look under the bonnet for the oil filler cap (it will probably say oil or have an oil can illustration on it).
Remove this cap and insert a funnel (even if you have an amazing aim, a funnel will help avoid spillage) before adding oil. Add the oil in small increments so you don't overfill your engine (unless you like massive repair bills). When you think you've added enough, wait for the oil to settle and re-check your oil levels with the dipstick. If you're happy with the levels, remove the funnel and re-attach the oil cap.
Ryan Gilmore is the Deputy Autos and Tools Editor for Parkers, specialising in car cleaning and hand tools. A veteran car cleaner; if it details, waxes or washes he'll be on hand to make sure it's worth your money.
Sign up to the Parkers Newsletter to keep up to date with more of the latest reviews, news, and recommendations from the Parkers team.
Just so you know, whilst we may receive a commission or other compensation from the links on this page, we never allow this to influence product selections – read why you should trust us.