Whether your car consumes petrol or diesel, the fall in fuel prices over the past 12 months will have proven inescapable. For Britons still emerging from the post-recession shock of austerity with a new-found savviness for maximising value for money – just look at the rise of Aldi and Lidl for proof – this is welcome news.
Despite a slight climb in retail prices over the summer, current forecourt charges are 14 percent lower than a year ago for petrol and 17 percent down for diesel, according to the AA's September 2015 fuel price report.
A further trend has emerged over the summer, too: diesel is now cheaper than regular unleaded petrol. It's the first time diesel's cost less since July 2001.
Has the time now come for diesel to be the default choice for everyone buying a new car?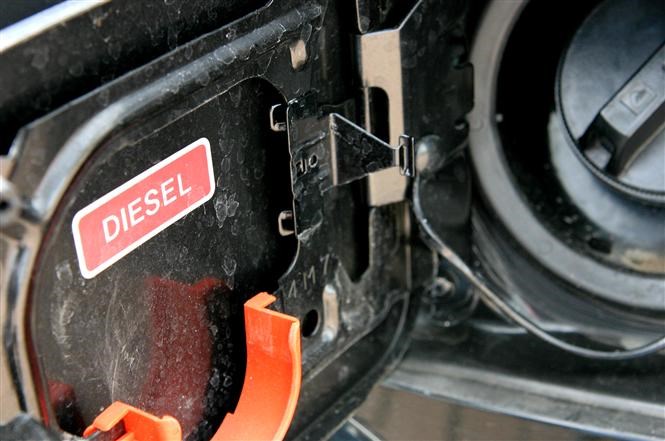 Is cheaper diesel here to stay?
How long retail prices for diesel will remain below those of petrol is unclear; not least because of the multitude of factors which affect the market.
Supply and demand of crude oil, as well as refined petrol and diesel, fluctuates but currently there's a greater quantity of diesel available to European buyers, driving the price down.
Whether the price will remain low over a long period of time is difficult to predict but the recent Volkswagen Group scandal has brought both nitrous oxide (NOx), carbon dioxide (CO2) emissions and 'real world' fuel consumption into sharper focus. As the enquiries deepen, forecourt prices of both diesel and petrol could be further affected.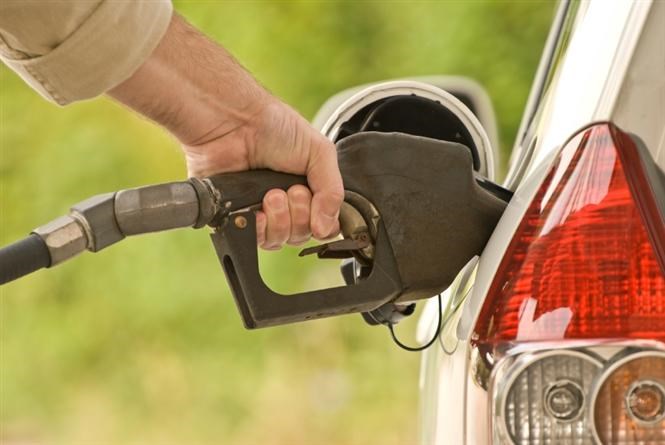 Are you better off running a diesel?
This all makes answering that perennial favourite question of car buyers – 'do I need to cover 15,000 miles each year before a diesel makes sense?' – all the more difficult to answer.
Certainly, there are a number of key factors to consider when you're choosing between petrol- and diesel-fuelled cars.
In almost every instance, diesel cars are more expensive to buy than their petrol counterparts, so immediately you've got that additional expense to recuperate by spending less on fuel. How many miles it takes to do so varies from car to car.
Some of that additional diesel version investment can also be recovered because the cars typically retain a greater proportion of their value than petrols when sold on the used market.
Diesel cars also emit less CO2 than similarly-sized petrol motors, meaning lower VED car tax bills each year. Plus, with fewer moving parts in a diesel engine, servicing is typically both less expensive and less frequent than an equivalent petrol model. Also be aware that the latest legislation requires diesels to use AdBlue fuel detergent, typically costing £1.50 per litre, which is normally replenished as part of the service schedule.
Throwing down the diesel gauntlet
Taking three of Britain's best-selling cars in popular trim levels, the Parkers Cost of Motoring tool reveals some intriguing results.
Regularly sitting atop Britain's best sellers list, the Ford Fiesta is the archetypal small hatchback and a prime candidate for confirming that cars of this type are better suited to petrol-power. After all, they're more commonly found undertaking short commutes, the type of journey that doesn't showcase diesel motors' efficiencies.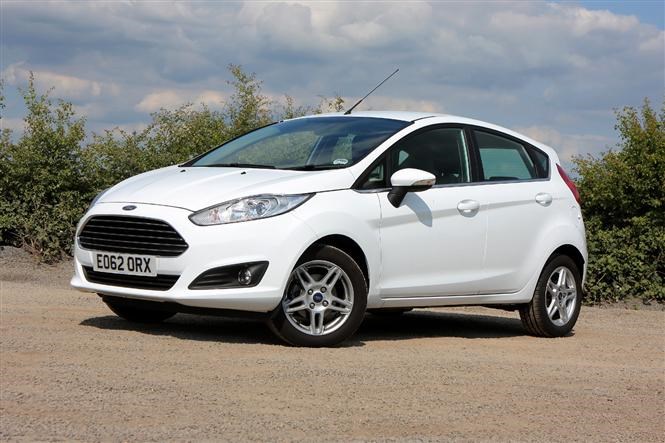 Comparing a 1-litre 79bhp Zetec petrol to the 74bhp diesel 1.5-litre TDCi in the same specification over a three-year, 45,000-mile period, means the latter's going to have its work cut out recovering its £1,100 price premium at £15,395.
Yet, it's the diesel that comes up trumps, costing over £400 less to run than its petrol counterpart at £15,694 compared to £16,122. Even though servicing costs are marginally more expensive, the near £600 saving on fuel alone swings it firmly into the diesel's favour.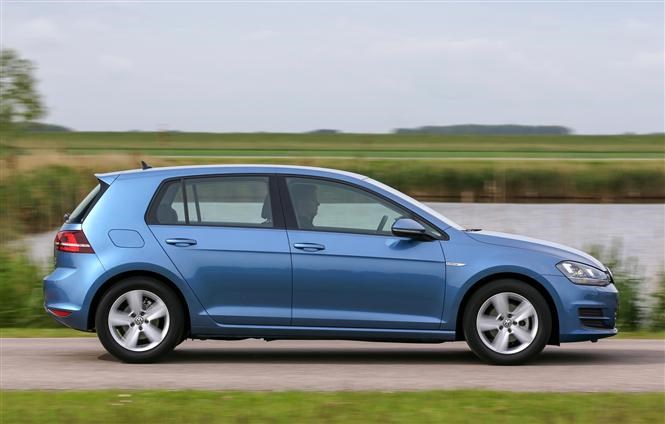 What about that bastion of medium-sized hatchback desirability and dependability, the Volkswagen Golf? Most owners specify theirs in mid-ranking Match trim, so we've compared the newly-launched 1-litre TSI petrol complete with fuel-miser BlueMotion components to the 1.6-litre TDI version – the most popular Golf with UK buyers.
That same three-year, 45,000-mile period favours the petrol engine in this instance, although considering at £20,395 it costs £1,565 less to buy than the diesel, that's perhaps no great surprise.
That's a lot of fuel-saving the diesel would have to manage and simply, it can't: at £19,870 the total bill for the petrol is £318 less than the diesel's overall cost.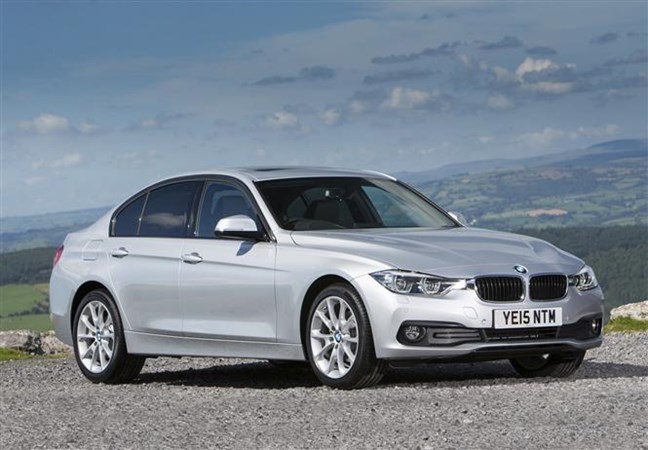 Surely the diesel version of that doyen of motorway-pounding company car drivers, the BMW 320d, would be lighter on the finances than its 320i petrol sibling, both specced to the hilt in desirable M Sport guise, too?
Once again the problem is how much cheaper the petrol-engined BMW 3 Series is before they've turned a wheel: at £29,555 it's £2,530 less costly than the diesel.
In spite of its superior fuel economy resulting in £1,200 less being spent at filling stations, overall after three years and 45,000 miles, the petrol 320i is victorious – its £28,493 total bill some £629 less than the 320d.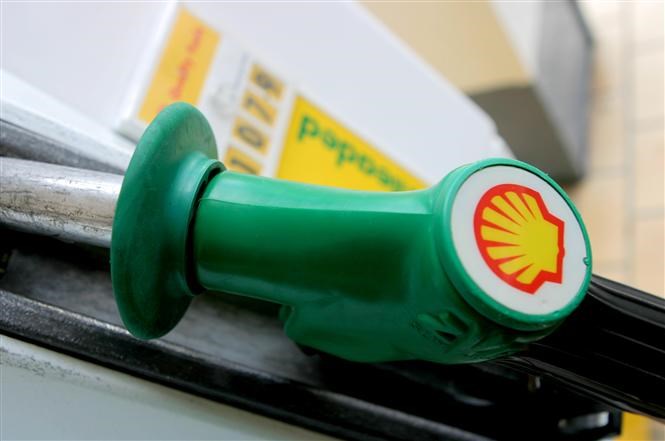 Conclusion: Petrol remains cheaper for most drivers
Wildly varying official fuel consumption claims, significant differences in the premium charged for diesel cars, as well as fluctuations in forecourt pump prices, means the one-size-fits-all answer to the petrol-diesel switchover mileage point remains an enigma.
Certainly in our three examples, 15,000 miles wasn't enough for the diesel VW Golf or BMW 3 Series, yet it was satisfactory enough for Ford Fiesta buyers.
Consider this, though: according to the RAC Foundation the average annual mileage of UK drivers in 2014 was just 7,900 miles. At that sort of yearly distance, petrol-engined cars should remain the default choice for the majority of car buyers.
Need more help looking for your next car? The articles below may help:
Why you should buy a 65-plate car
Lowdown on the Volkswagen emissions scandal
Which optional safety features are worth considering?