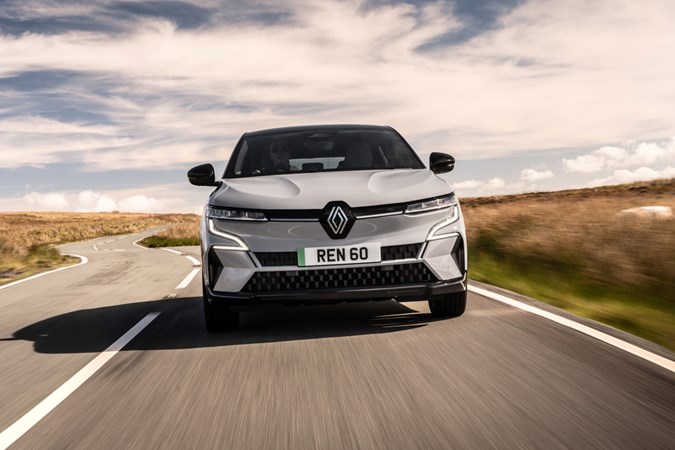 Renault has been working with third-party subscription services, such as Onto, for a number of years. The Renault Zoe was even one of the app's most popular vehicles, but now the French firm is offering its own in-house subscription service provided by Bipi, a subscription company Renault owns.
Renault subscription UK
For clarity, a car subscription service works similarly to a Personal Contract Hire agreement, also known as leasing. You'll never own the car, but the monthly fee you pay includes everything to run a car.
Renault's subscription service allows customers to drive a new car with one payment, covering the rental, servicing, insurance, road tax, breakdown cover and congestion charges (where applicable) from £599 per month. All drivers need to do is cover the charging costs. So far, only one car is available with the scheme. It's Renault's latest electric model – the Renault Megane E-Tech.
The subscription is designed to make it as straightforward as possible for customers to drive a new car. Each subscription is tailored and allows them to control the length of the term – anything from three to 24 months – and the annual mileage, with 750 miles per month as standard.
There's no initial payment (sometimes referred to as a downpayment), but there is a refundable security deposit that's equal to one monthly payment.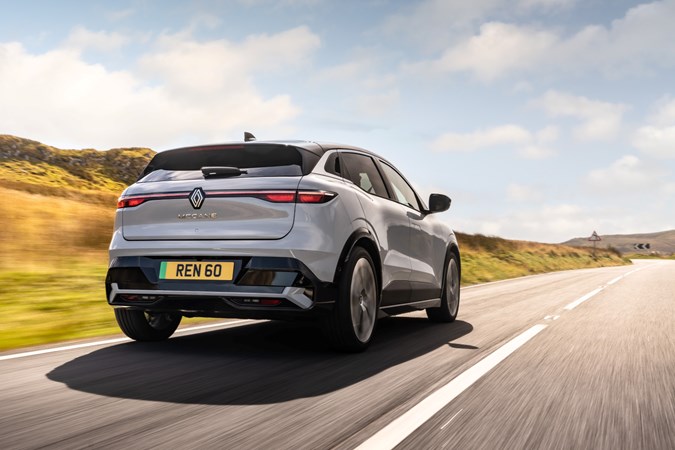 Starting a subscription takes place entirely online. After tailoring the subscription, it's simply a case of uploading a driver's licence and digitally signing the contract. After paying a one-off delivery fee of £99.50, a Megane E-Tech will be delivered to their door.
Renault says opting for an electric car lends itself to a subscription model. Renault's UK Managing Director, Guillaume Sicard, comments: 'Many drivers have not only expressed an interest in switching to an electric car, but also in changing how they may choose to own such a vehicle. Traditional ownership methods will always have a place but, in line with how we now pay for many goods and services, there's a very significant increase in those who would consider a car on a subscription basis.'
Renault subscription price
Car: Renault Megane E-Tech Equilibre
Upfront cost: £99.50
Monthly payment: £599
Length of contract: 18 months
Miles per year: 9,000
Total cost: £10,881.50*
Comparison
A quick trawl through the leasing comparison websites reveals that Renault's in-house deals are much better value for now. Here's the cheapest deal we found in January 2023:
Car: Renault Megane E-Tech Equilibre
Upfront cost: £7,106.04
Monthly payment: £789.56
Length of contract: 18 months
Miles per year: 5,000
Total cost: £20,528.56*
Renault's own subscription service is around half the price, and that's with insurance, which that leasing deal is missing. Admittedly, there are a few factors going on here. Even by the leasing aggregators own scoring systems, they don't have particularly good offers on Megane E-Techs, something that may change with time and stock levels.
If you really want to lease/subscribe to a Renault Megane E-Tech, it looks like it's much better value to go with Renault's in-house deals.*
How to cancel Renault subscription
Theoretically you can cancel your subscription at any time. Subscribers can cancel within 14 days as per the 'cooling-off period' statutory rights.
There's a minimum contract length of three months, and cancelling before then can result in an early cancellation fee. The subscription can also be cancelled within 24 hours of delivery if the car is not as described.
*These deals are indicative examples of some packages available as of 19 January 2023, but are subject to change without prior notice. Everyone's financial circumstances are different and the availability of credit is subject to status. Terms, conditions and exclusions apply. Parkers cannot recommend a deal for you specifically.