Renault Zoe review
Current Model
A viable and low-compromise alternative to fossil fuel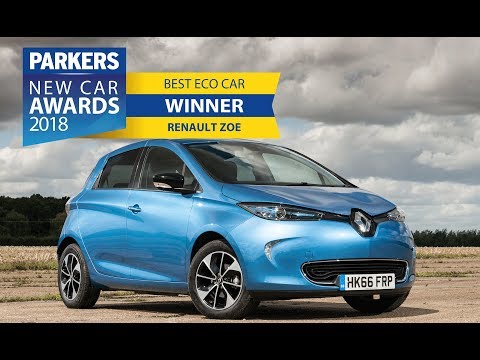 Enlarge
1

videos
Enlarge
50

photos
PROS
Extremely low running costs
Zero tailpipe emissions
Futuristic drive
Super quiet around town
CONS
Relatively limited range
Time required to charge
Roly-poly ride
Oddly high seating position
PROS
Extremely low running costs
Zero tailpipe emissions
Futuristic drive
Super quiet around town
CONS
Relatively limited range
Time required to charge
Roly-poly ride
Oddly high seating position
Renault is a trailblazer when it comes to affordable electrification and the Zoe hatchback, with its claimed 250 mile range, is the most convincing fossil fuel alternative this side of a Tesla.
Rivals like the Nissan Leaf and Smart ForFour Electric Drive can't match the French car's range, and while a conventional hatchback like the Skoda Fabia could prove cheaper to run, it doesn't offer zero tailpipe emissions.
It's worth bearing in mind that electric car ownership is still a bit more complicated than the plug 'n play nature that car manufacturers would have you believe. This Parkers full review of the Renault Zoe will spell out exactly how realistic EV ownership is for you.
Interior updates in 2019
As well as tweaking the performance and range of the Renault Zoe, the French manufacturer overhauled the dated-looking interior with a raft of Clio-like updates.
You now get larger digital dials, an optional portrait-orientated infotainment screen and an uplift in the quality of materials used.

The parking brake and gearshifter are now electronic too, saving space in the cabin and also enabling much simpler ease of use. Now you can simply turn the car off at your destination and walk away – no longer is it necessary to shift into park and apply the handbrake.
Renault Zoe is great for urban driving
In town the Zoe feels very quick off the line thanks to the instant torque of its electric motor. There are two versions, one with 108hp and one with 135hp. Both are faster than the versions previously available.
The first 30mph feels brisk, and while older cars tail off on the way to motorway speeds, the more powerful R135 version can boast a 0-62mph time under ten seconds.
That figure is about as relevant as the 87mph top speed though – this is a car that will spend most of its life in the city with occasional jaunts further afield.
Capable of up to 250 miles per charge
Like any other plug-in vehicle, the major concern for potential Zoe buyers will be the car's range. Renault used to offer the Zoe with a choice of two batteries – 22kWh and 41kWh – but after 2019 this was slimmed down to a single 52kWh choice.
How long it'll take to charge is also a movable feast – as well as those multiple battery types during the Zoe's lifespan, there is also a quick charge option on older cars and a 50kW DC charger added later on.
For some context though, the largest battery takes nine hours to charge on a wallbox, three hours at a public 22kW charger, with a 0-80% charge rate of 1hr 10mins.
Read on for the full Parkers Renault Zoe review
Find out more about all electric cars here