The Jaguar XE is being updated for the 2021 model year (MY21) with a new 204hp mild-hybrid diesel engine, improvements to the cabin – and a lower starting price. The XE now costs from £29,635, which buys you the less powerful of the two petrol versions, down from £34,255; the Mercedes-Benz C-Class Saloon starts at £34,600, the BMW 3 Series Saloon at £31,110.
Despite the labelled a 2021 model, the new XE is on sale now. Jaguar's smallest saloon has also been decluttered, with the number of variants available dropping from 24 to 13, a move intended to be less confusing for consumers but also resulting in reduced choice.
The XE was given a new exterior look for the 2020 model year, so the 2021 changes are focused on the new engine and the interior.
What's the benefit of the Jaguar XE mild hybrid engine?
The previous diesel option is replaced by a revised 2.0-litre engine with mild-hybrid technology fitted as standard. With 204hp, it's 24hp more powerful than before, but by using a new starter-generator system, it's also more fuel efficient.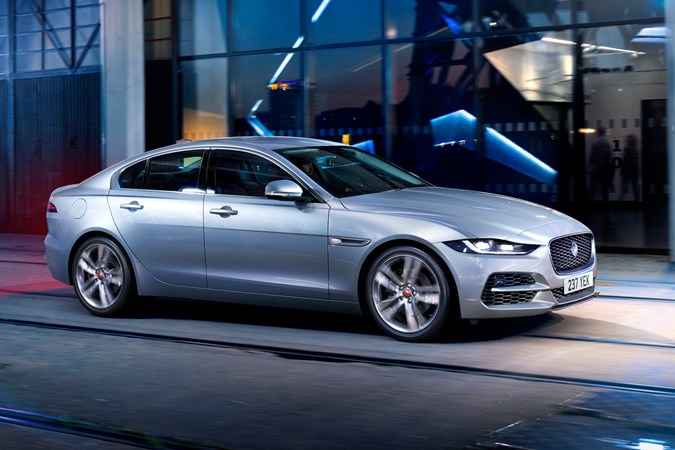 While not able to drive under electric power alone, the starter-generator captures energy from coasting and braking and stores it as electricity in a new 48-volt lithium-ion battery, which is fitted under the boot floor and rear seat.
That energy is then redeployed as torque to help with acceleration and improve the stop-start function, reducing the load on the diesel part of the engine, reducing emissions and lowering fuel consumption.
What are the changes inside?
On the inside, the Jaguar XE gets a new steering wheel (complete with metal gearshift paddles on the back), and better air filtration and ionisation.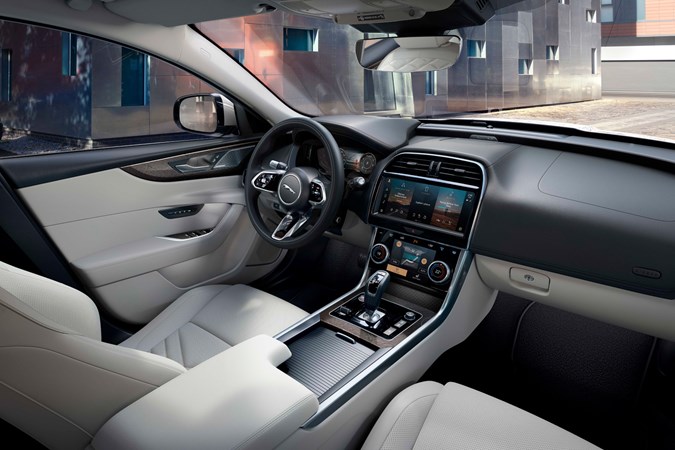 It also receives Jaguar's latest infotainment system. Called Pivi Pro, this uses a main central 10.0-inch touchscreen, which works together with an optional 5.5-inch lower central screen and a 12.3-inch digital instrument cluster.
Apple CarPlay and Android Auto are standard, and you can have a head-up display as an option.
What other engines are available?
The 2021 XE range consists of three four-cylinder 2.0-litre engines in total, two petrol and one diesel, all driving eight-speed automatic transmissions.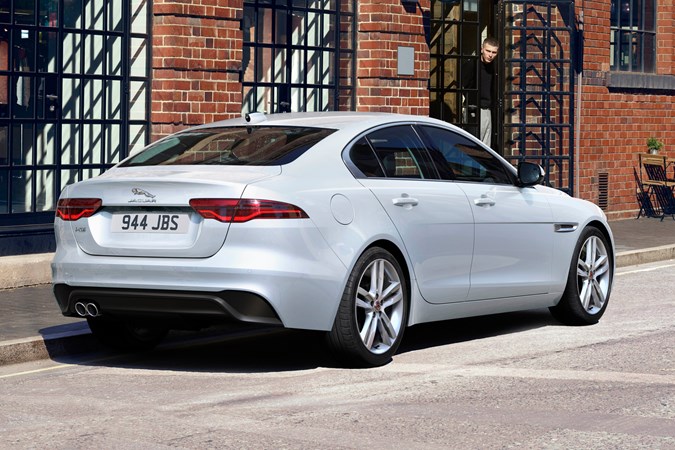 The new 204hp mild-hybrid diesel is rear-wheel drive, as is the 250hp petrol, while the range-topping 300hp petrol is all-wheel drive.
There are now five trim levels: S, R-Dynamic S, R-Dynamic SE, R-Dynamic HSE and R-Dynamic Black.
What's this about improved connectivity?
The XE can now receive 'over-the-air' updates to ensure all of its software and systems are up to date, theoretically reducing the amount of times you'll need to visit the dealer.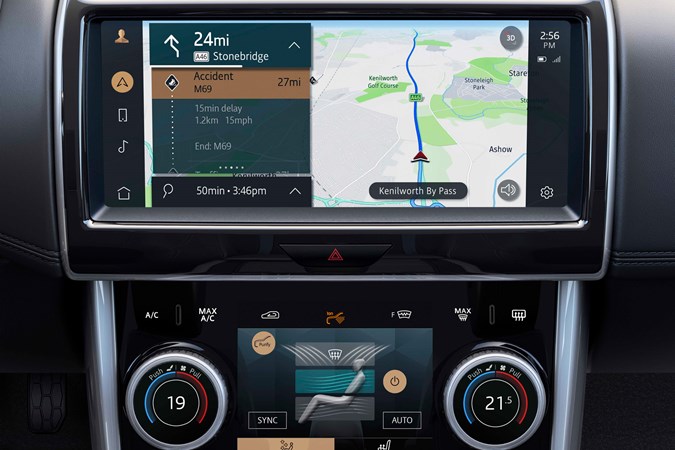 Meanwhile, buyers can use a new Guardian Mode to tell the car when it is likely to be inactive, such as when parked overnight. If any activity does occur the car will automatically send an alert to your smartphone, keeping you wise to attempted break-ins and theft.
Why has Jaguar made the XE cheaper?
Jaguar Land Rover's UK sales director, Scott Dicken commented: 'It's very unusual in this industry that we are in a position where, from model year to model year, you can actually reduce the overall retail price of the vehicle.
'This is really about assisting that journey for the customer and making it a much simpler proposition. What we're trying to do is give the customer more opportunity to be clearer about what a car is actually going to cost.'
What this means for you
The simpler Jaguar XE line-up is intended to focus on the key options that customers were already ordering, meaning that you're more likely to get a great car right out of the box.
This should in turn help to boost the resale value of car – if Jaguar's got this right it means that you will be able to get more for your new XE when you come to sell it on secondhand.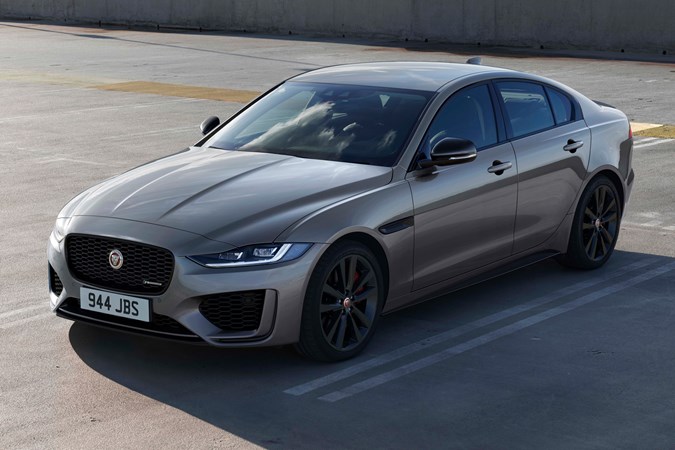 Stronger used prices also make for keener finance pricing, so you if you plana to pay monthly you should get a more attractive deal from new, too.
In other words, opt for a 2021 Jaguar XE, and you'll be getting a better car and better value – plus the mild-hybrid model should be better for running costs, too.
Further reading: