In times of peace, both Russia and Ukraine play crucial roles in the automotive supply chain and vehicle production. Sadly, in in the wake of the ongoing war between the two counties, disruption has been an inevitable consequence. The impact triggers a domino effect that will certainly reach our shores, even if the fighting does not.
The last half a decade has presented a number of challenges to the automotive industry, particularly in manufacturing and production. Fresh from the semiconductor chip shortage, which is, as we type, not yet completely resolved, the industry is in the very early stages of yet more disruption. Coupled with rising fuel costs, the value of vehicles will undoubtedly be affected.
It goes without saying, the most important priority, bar none, is to do everything to ensure the safety and wellbeing of all those affected directly by the crisis, while global leaders work to bring the animosity to the soonest end. Yet the impact of these events is far reaching, as this article will explain.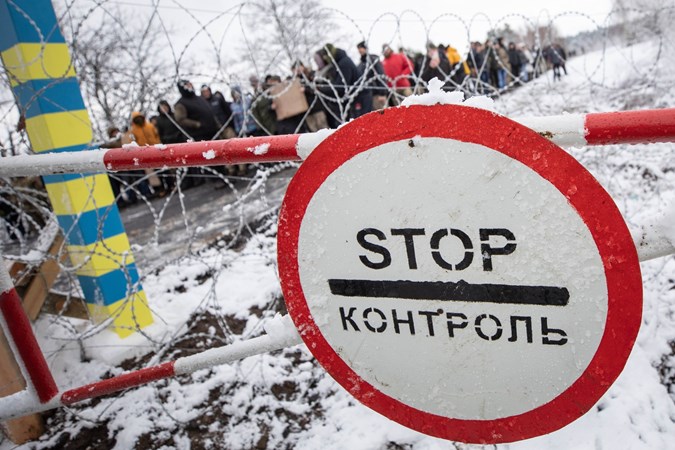 How is the Ukrainian war affecting car production?
Already much has been made of the challenge around oil and gas supply chain disruption, since Russia supplies 40% of Europe's gas supplies. For the automotive industry, the upheaval continues on four fronts; raw materials, production, sanctions and logistics.
Effective immediately, standing united against the unprovoked invasion of Ukraine, global brands are in the process of withdrawing from Russia. A spokesperson for Daimler Truck stated 'Reflecting the geopolitical situation further intensifying, we have decided to immediately suspend all our business activities in Russia until further notice'. Daimler added 'Mercedes-Benz will suspend the export of passenger cars and vans to Russia as well as the local manufacturing in Russia'.
Several companies have announced similar measures, including Ford, Toyota and Volkswagen.  Such decisions by private corporations bolster the decisions taken by global leaders to stymie Russia's economic position and put Putin under acute pressure to return to diplomacy.
While a willingness to take a financial hit for the moral high ground is commendable, Russia's automotive imports account for around £4.6 billion ($6bn) per year. No good deed goes unpunished.
How has the Russian invasion disrupted the automotive supply chain?
As war is waged on the ground, BMW, Renault and Volkswagen are among the names that have confirmed disruption to supplies from Ukraine. Production of wiring harnesses and interior switches has been stopped in western Ukraine, with VW verifying impact on production at other European sites. Following quickly on from the microchip crisis, which dogged sales volumes throughout 2021, car makers now also need to overcome fresh challenges to physically deliver vehicles to market.
Amid rocketing fuel prices, logistics operations across actively warring territory pose massive safety risks. Yet, we're not talking simply a handful of journeys. 2021 figures showed the imports of automotive parts from Ukraine totaled £19.6 million (€23.3m) for the year.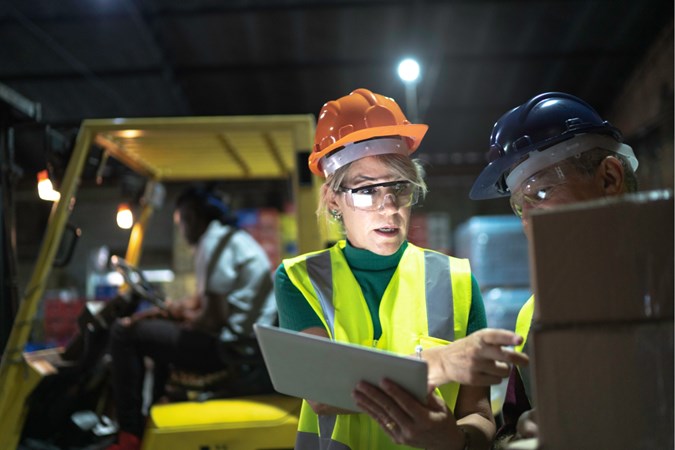 Toyota explicitly cites supply chain difficulties as its reason for suspending Russian and Ukrainian operations, stating:
'Toyota Ukraine has stopped all activities as of 24 February, including sales and after sales operations across 37 retail locations. Toyota Motor Russia has stopped production at its St-Petersburg plant manufacturing RAV4 and Camry, sales and after sales operations across 168 retail locations and imports of vehicles, until further notice, due to supply chain disruptions.'
Hyundai has suspended operations at its St Petersburg factory temporarily, citing similar issues, though has not yet proclaimed an intention to follow suit 'until further notice'.
With sensitivity to the precarious nature of the situation, Toyota and others have, in parallel with such decisions, coordinated humanitarian initiatives to support employees, their families and refugees dealing on location with the conflict.
What raw materials do Russia and Ukraine supply to the car industry?
Ukraine exports almost 30% of its steel to Europe and supplies 25% of global neon volumes, a noble gas used in the production of automotive semiconductor chips.
Russia, for its part, supplies a number of precious metals, including palladium, platinum and rhodium, as well as aluminium, steel and nickel—the latter used in vehicle batteries. Some 91% of mined palladium is used in automotive, so volumes are not insignificant.
It's not just a case of trying to source these materials from elsewhere, either. Sourcing new suppliers not only costs more and takes time, but increases manufacturing emissions, against which companies are targeted for mitigating contributions to the climate crisis.
Extraordinarily, the cost of aluminium has reportedly risen 60% in the past four months and such upsurge is further compounded by increasing energy prices, which started climbing before war broke out.
Chief executive of Stellantis, Carlos Tavares has already acknowledged publicly that there has been an 'escalation of costs that comes from raw materials and energy'. The company is the world's fourth biggest manufacturer for passenger cars and vans, parenting brands such as Citroen, Peugeot and Vauxhall.
What does the conflict mean for car prices?
The ramifications from each issue essentially boil down to two things: 1) an increase in manufacturing costs and 2) delays to delivery. As with the 2021 chip shortage, it is expected that brand new vehicles will become harder to source, more expensive to buy and take longer to produce.
Waiting times may increase too, particularly for models that have been directly affected. Russian production of the Skoda Enyaq iV has been suspended since 3 March 2022 and Skoda's Solomonovo plant in Ukraine, responsible for production of Superb, Kodiaq, Karoq and Fabia Combi, is currently closed. While other brands are keen to stress that production in other parts of Europe haven't been affected, it can only be a matter of time before the effects are felt.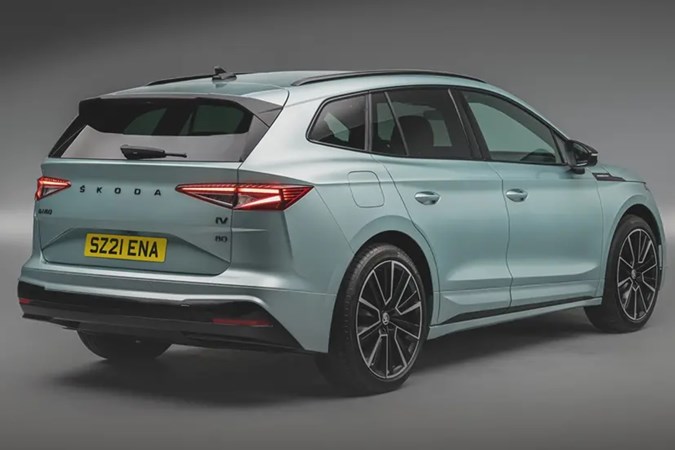 All this may well increase demand for nearly new and used vehicles, something that we've already seen in recent times as the coronavirus pandemic and the chip crisis placed similar stresses on new car manufacturing.
Previously purchasing a brand new car was commonly associated with immediate depreciation of at least 20% (the cost of the VAT). But pent-up demand and a desire to avoid public transport pushed the used car market into new territory, and saw the prices of second-hand vehicles soar. Though prices were expected to stabilise as 2022 progressed, the current crisis could catalyse another rise in prices, mitigating depreciation.
Whether demand will be quite as high is yet to be seen. A cost of living crisis is also upon consumers – driven in part by rising fuel and energy prices – and some drivers will choose to batten down the hatches and reduce their outgoings. With a globalised economy, what's clear is, united in frustration and sadness, no one emerges unscathed.
For all the latest advice, news and finance deals, sign up to the Parkers newsletter here.
>> The cars you should, and shouldn't buy 
>> Like big SUVs? Here's our pick of the best