Citroën C-Crosser Estate (2007 - 2012) review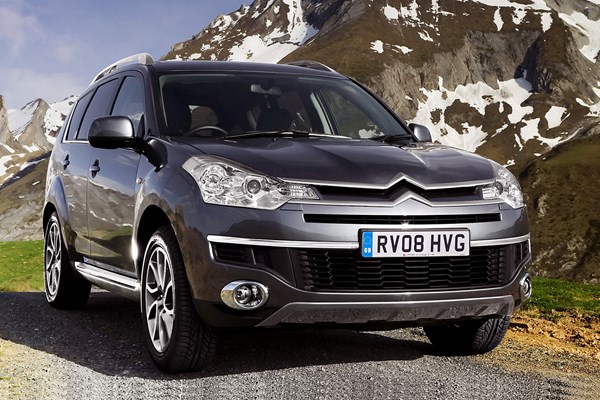 PROS
Great diesel engine, superbly equipped, available with seven seats, good to drive
CONS
More expensive than you may expect a Citroen to be, firm ride, cramped third row of seats
PROS
Great diesel engine, superbly equipped, available with seven seats, good to drive
CONS
More expensive than you may expect a Citroen to be, firm ride, cramped third row of seats
The Citroen C-Crosser is the French firm's first off roader and it's certainly a good one. Stylish, comfortable inside and good to drive, most models come with seven seats as standard plus there's a superb diesel engine that's smooth, punchy and capable of 40mpg.
That said, the C-Crosser isn't really a Citroen at all. It's actually designed and built by Mitsubishi (it sells its own version as the Outlander) and a near-identical version - the 4007 - is also sold by Peugeot.
It's also not really an off roader as such - despite its switchable 4x4 system, limited ground clearance means it is far happier on tarmac, helped by a quiet ride and a refined cabin.
Good diesel and comfort
The 2.2-litre turbodiesel engine in the Citroen C-Crosser is one of the car's main attractions as it's a strong all-round performer. It pulls strongly from low revs and is smooth at all times, which makes it an ideal car for cruising in town and on the motorway.
The choice of manual or dual-clutch automatic offers drivers a wider choice than some SUV rivals, while the diesel engine was refined in 2010 to lower carbon dioxide emissions from 191g/km to 185g/km, with the obvious benefit for company car tax.
The C-Crosser is also big on comfort inside thanks to a seven-seat layout that allows for versatile seating. Treat it as a five-seater with plenty of luggage space and the C-Crosser is a fine family car.
Expensive and limited off-road
One of the drawbacks of the Citroen C-Crosser is its price, or rather its list price that holds it back from being more popular with company car buyers. This section of buyers makes up a lot of SUV sales, so Citroen misses out as it cannot pass on its usually generous deals to company buyers when it comes to assessing Benefit-in-Kind tax payments.
Some buyers will also be put off the Citroen due to its limited off-road ability, which puts it at a disadvantage to the likes of the Land Rover Freelander and Nissan X-Trail. Read on for the full Citroen C-Crosser review.