Dacia Duster

Now in its second generation, the Dacia Duster has established itself as a favourite with families looking for a practical SUV that won't cost them an arm and a leg to buy new or used.
Some might consider it a cut-price rival to the Nissan Qashqai and Skoda Karoq, but it's been developed to perform in some of the world's toughest markets.
Are Dacia Dusters any good?
We like it so much that we awarded it the Best Off-Roader in the 2019 Parkers New Car Awards.
You can find out why our testers rate this small off-roader so highly in our in-depth expert review, including buying and selling tips and how it stacks up with rivals. Plus, don't forget to check our Dacia Duster owners' reviews.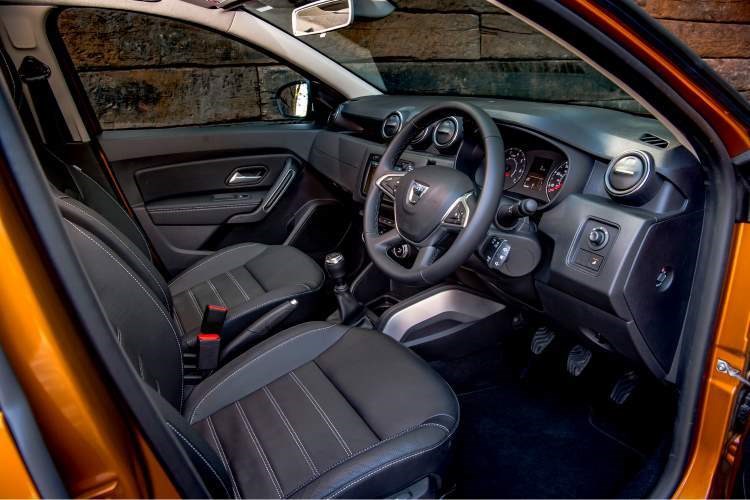 It's not perfect, however. No car is. In the Duster you'll find some cheaper-quality plastics and tech that lags behind some competition, as you'll read in the review, but don't forget you're able to buy one at a much lower price, whether outright or via PCP car finance.
Is a Dacia Duster four-wheel drive and does it work off-road?
You're able to buy some Dusters with four-wheel drive, and we rate it among the best cheap 4x4s around, but the vast majority will only have the front wheels driven because these models cost less to run.
Whether two-wheel drive or four, the Duster is a very impressive off-roader that'll stand up to tough terrain better than many small SUVs of a similar size.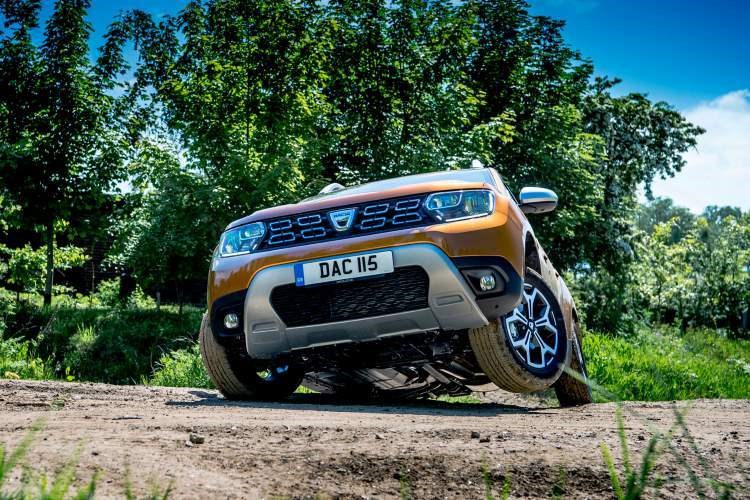 To find out more how to drive an SUV off-road in our handy guide.
What's a Dacia Duster like in snow?
Given its strong off-road credentials, it'll be among the best small SUVs when the winter hits.
However, fitting a set of winter tyres will ensure it never gets stuck when the going gets truly tough.
Is there an automatic version?
Yes, there is, but it's only available with two-wheel drive on the 110hp 1.5 diesel and costs £1,000 more than a manual version of the same engine. It's available in Laureate and Prestige trim levels only.
Can I get a Dacia Duster with sat-nav?
Yes, a 7.0-inch touchscreen multimedia system comes built-in, but only on Comfort trim and above.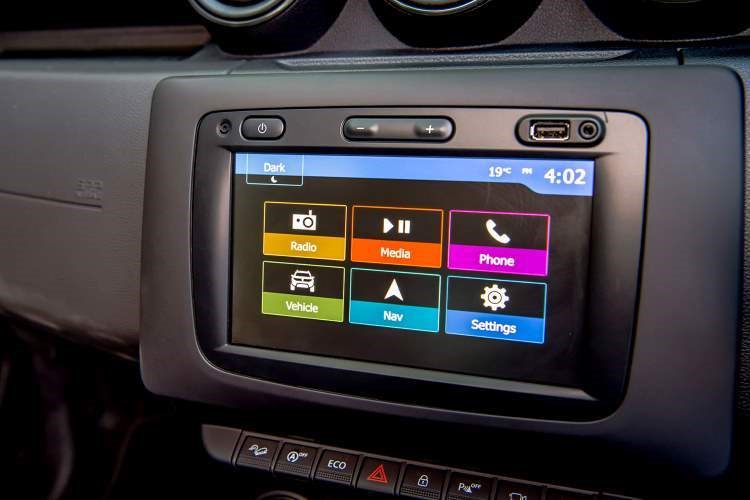 A smartphone with a programme such as Waze would make an excellent substitute if you're going for a lower-cost model, though.
Dacia Duster 2018: the improvements
The first generation of Duster nailed its brief impressively well, but there's always room for development. The new model, launched in 2018, is better to drive, just as capable off-road and features more of the latest multimedia and safety equipment.
Should I finance one?
Not only is the Duster one of the cheapest cars you can buy, but it's also fantastic value on PCP car finance, like all Dacias, and often features in our regularly updated best cars for £100 a month article.
Buyers looking at a Dacia Duster should also consider: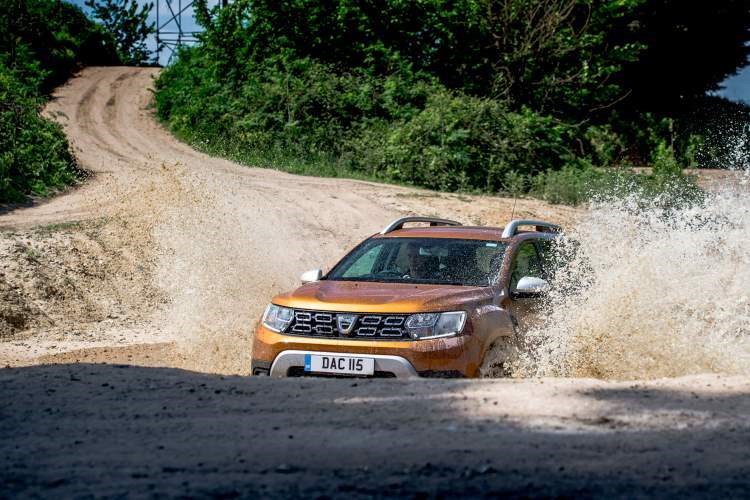 Search 324 Dacia Duster cars for sale
Search 195 Dacia Duster lease deals
Dacia Duster Model History
Second-generation Dacia Duster model timeline
(2018-date)
June 2018
Second-generation Dacia Duster introduced in the UK with 1.6-litre petrol and 1.5-litre diesel power. Two- and four-wheel drive options available with choice of basic Access trim and Essential, Comfort and Prestige trims.
---
First-generation Dacia Duster
(2012-2018)
The 2012-2018 Duster was available with a choice of two petrols and one diesel engine – all of which were available in various other Renault models. All of them could have been specified with either two- or four-wheel drive.
There was a 115hp 1.6-litre naturally-aspirated petrol powering Access and Ambiance models – badged SCe 115, while higher-spec Laureate and Prestige Dusters came with a 125hp 1.2-litre turbocharged petrol badged TCe 125.
The former emitted between 145g/km and 155g/km of CO2 depending on whether you opted for two- or four-wheel drive, while the turbo petrol emits between 138g/km and 145g/km.