View all Ferrari FF reviews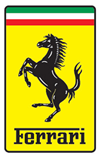 Ferrari FF Coupe (2011 - 2016) review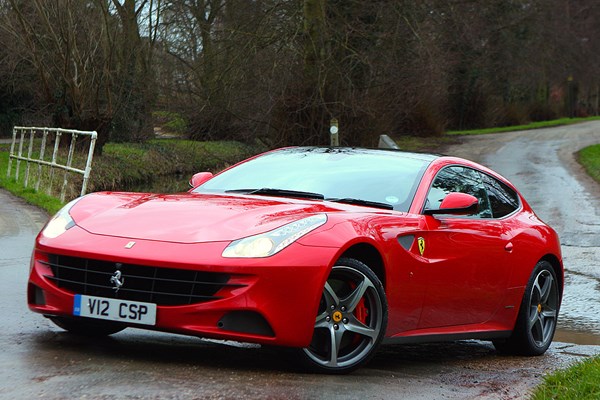 PROS
Everyday drive
Four-wheel drive
Practical Ferrari
CONS
Options rocket price
Ownership for the few
PROS
Everyday drive
Four-wheel drive
Practical Ferrari
CONS
Options rocket price
Ownership for the few
The Ferrari FF is an Italian thoroughbred that's about as practical and user-friendly as it gets for a car featuring the famous Prancing Horse emblem.
So can a four-seat, four-wheel drive Ferrari with a decent boot work in the real world, and does it stay true to the brand's illustrious performance car heritage? Yes, it does, on both counts.
Brilliant to drive
First and foremost, this is a thoroughly thoroughbred Ferrari and make no mistake about it. It's powered by an absolute titan of an engine, actually borrowed from the Enzo supercar yet toned down somewhat to match this car's long-distance cruising nature.
And by that we mean that this is an easy car to drive at any speed. It's big and fantastically fast, but doesn't feel as intimidating as it should thanks to a superb suite of driver assistance systems, the versatile engine and a frankly brilliant automatic gearbox featuring a manual mode that has to be driven to be appreciated.
That same sentiment extends to the chassis, too. While it's true to say that technically it's four-wheel drive, the system it uses to meter power to the front wheels is built from highly sophisticated technology and isn't working all the time, so in essence the FF still drives like a rear-wheel drive car right up until the limits of grip are reached. At this point the front wheels come into play to keep things going in the first direction.
You can read more about how it works in the Performance section of this review, but suffice to say this car is as good to drive as any other Ferrari, yet works on snow and ice too. An impressive feat.
Impressive list of kit and optional extras
The FF comes with some impressive equipment as standard as you'd expect from a car costing this much, but the real difficulty here is picking which of the myriad optional extras will suit your lifestyle and requirements.
If you've got the cash you can spend it with gusto here. Panoramic glass roof? That'll be £10k. Not cheap by any stretch, but that's par for the course in this luxury segment of the car market.
Some of the options you can have are achingly cool, though, and that's what's really going to matter to buyers. For example, you can have a passenger-side read-out of various car parameters, so your fellow occupants can see which revs you're using and how fast you've been at any given point.
Oh, and the paint. The car in the pictures you can see is sporting "Rosso 2007 F1" red paint. It costs over £19k extra, but it's the same colour as Ferrari's coveted Formula 1 racing cars and hence will be of immense appeal to aficionados of the sport or the firm's illustrious history.
Second-hand FF buyers will want to look for as many of these options as possible to ensure top value-for-money and a higher resale value, so if you're thinking about keeping your FF for a long time it'll probably pay dividends to install a fair amount of extras.
A practical Ferrari?
That's right. It'll seat four decent-sized adults in comfort, and has a boot that'll hold their luggage too. In fact, Ferrari will sell you some tailored matching luggage so you really look the part.
The real trick here isn't that it's fast or great to drive, though, it's that it remains comfortable and approachable when you want it to be. It's perfect family transport for the one-percenters.