Ford C-MAX review
Current Model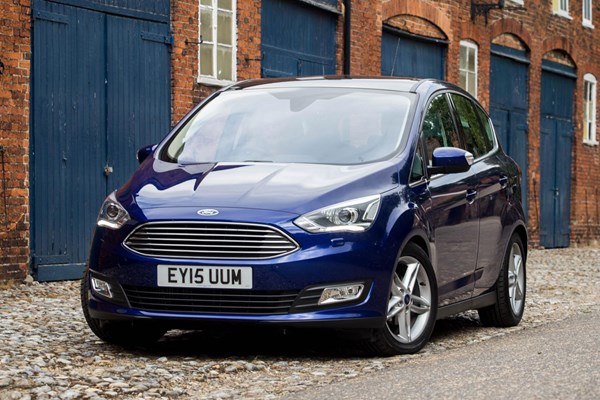 PROS
Great to drive
Quality interior
Plenty of interior space
Good equipment levels
CONS
Trim choice limited
Dealer experience can be sketchy
PROS
Great to drive
Quality interior
Plenty of interior space
Good equipment levels
CONS
Trim choice limited
Dealer experience can be sketchy
If you listen to marketing hype surrounding the motoring industry then you will have come across three regularly used words: sporty, dynamic and innovative. There is a chance that they might actually apply to the Ford C-Max. In five-seat guise it is a good looking car and from the front looks akin to a supersized Fiesta.
It has received the family front-end, which gives it a 'sportier' stance, while the interior has been upgraded and the materials are of a much higher standard of quality. The car performs well on the road – dynamic even - and there's lots of new kit available with some innovative touches.
But is the hype justified? The C-Max won the MPV category of the 2011 Parkers Cost of Motoring awards thanks to its excellent levels of equipment, build quality, comfort and engaging drive. Indeed, the fact that the C-Max is offered in just two trims means that the car maker cannot afford to be too stingy with the equipment – there's no poverty spec here.
The C-Max is offered in two trims - Zetec and Titanium – and three engines comprising a 1.6-litre petrol, 1.6-litre diesel and a 2.0-litre diesel but they are offered in different power outputs ranging from 103bhp to 138bhp. Of course there's the larger seven-seat Grand C-Max but this will do in terms of space if you aren't the Swiss Family Robinson.
Loadroom in the boot of 432 litres is acceptable, particularly when you consider that the standard Ford Focus hatchback offers 363 litres, but not quite so impressive when you realise that a Honda Civic offers 401 litres in what is just a medium sized hatchback.
Pull the rear seat backs down on the C-Max and you get 1,723 which should easily cope with a trip to IKEA. The C-Max is also cheap to run too: average fuel economy on the 1.6-litre diesel is 61mpg, while emissions are a tax-friendly 119g/km. The C-Max is a versatile vehicle and it won't leave you wanting. It is ideal for those with small families or for those who need more room than a conventional hatchback.