SEAT Altea Hatchback (2004 - 2015) review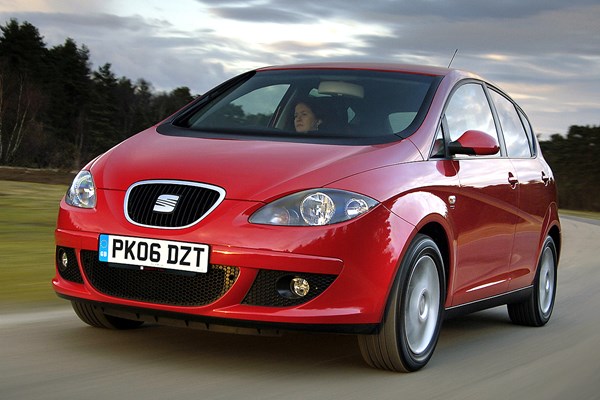 PROS
Distinctive styling
Good choice of engines
Decent interior space
Enjoyable to drive
Low emissions Ecomotive version
CONS
Rear seats aren't especially versatile
Visibility could be better
Firm ride on FR models
PROS
Distinctive styling
Good choice of engines
Decent interior space
Enjoyable to drive
Low emissions Ecomotive version
CONS
Rear seats aren't especially versatile
Visibility could be better
Firm ride on FR models
SEAT Altea Hatchback rivals
The SEAT Altea was billed as the sexiest people carrier ever when it was launched - and we reckon that's spot-on. The sweeping lines and sharp styling give it a sporty look that few other family cars can match.
There's more to the Altea than just a pretty face though. It has a range of modern and efficient engines, lots of equipment and although it only seats five, it makes the most of the available space. It isn't particularly versatile though and the rear seats don't do anything clever like folding flat. It is however, good value and there's even a sporty FR model available which gets improved handling and a sportier specification.
In July 2009 it was revised with subtle exterior changes, engine tweaks and a much more upmarket interior. There is also a low emission Ecomotive version which is very cheap to run.
Other SEAT Altea (2004 - 2015) models: