Land Rover Freelander Station Wagon (2006 - 2014) review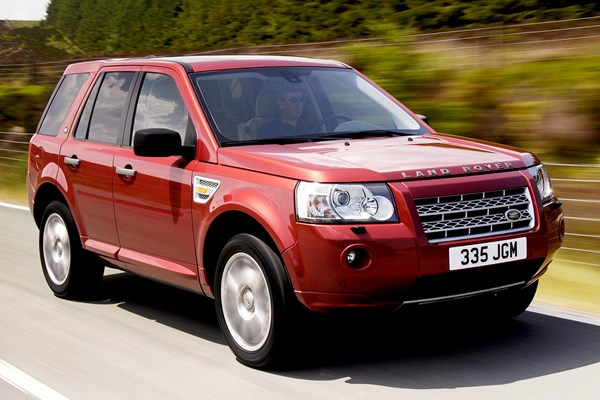 PROS
Premium feel
Practical family car
Off-road ability
Chunky styling
Refined on the move
CONS
Premium prices compared to similar off roaders
Narrow boot
PROS
Premium feel
Practical family car
Off-road ability
Chunky styling
Refined on the move
CONS
Premium prices compared to similar off roaders
Narrow boot
Land Rover has taken all its off-road knowledge and put it into an upmarket package to create the excellent Freelander 2. Refinement is a key strength and the Land Rover is as happy plugging through deep mud as it is cruising on the motorway or taking on the school run. Compared to the previous Freelander, quality and reliability have taken a huge leap forward too and this model feels as robust and well built as a Land Rover should. Thanks to a spacious interior it's a great family car and ideal for towing caravans or trailers. It's available with a strong 2.2-litre diesel engine which offers reasonable economy and new from mid-2009 is a fuel-saving stop and start system, which shuts down the engine when the car is stopped in traffic. The only downside is that it looks expensive compared to other similarly capable 4x4s.
The Land Rover Freelander 2.2 TD4S is extremely capable both on and off-road. It's robust well-built and reliable and manages the neat trick of being relatively car-like to drive. It has an upmarket feel, it comes with a prestigious badge sensible purchase price and, for a 4x4, surprisingly good fuel economy. In 2010, For the first time in its history Land Rover has broken with tradition and developed a two-wheel-drive model in the form of the refreshed Freelander. To some traditionalists this may seem that Land Rover is going against its heritage with the introduction of two-wheel drive cars, but the marque has to move with the times. Reducing emissions and running costs are vital in this age of austerity and Land Rover may have found the answer by appealing to more customers with the introduction of two-wheel drive. Taking all these factors into account this is why the 2.2 TD4S won the 2011 Parkers 4x4 cost of motoring award.
Two-wheel drive option
Land Rover is rightly famous for its four-wheel drive, go-anywhere heritage, so the addition of a front-wheel drive version of the Freelander is as controversial as it is necessary. Controversial because Land Rover die-hards expect off-road ability and necessary for the Freelander to compete with its key rivals that also offer front-drive options. The die-hards need not worry as the front-drive Freelander is surprisingly able in the rough as it still has good ground clearance and plenty of traction. As for the other benefits of front drive, this Freelander offers 47.1mpg average economy and 158g/km carbon dioxide emissions, both improvements on the all-wheel drive models'.
Expensive prices
Land Rover may have a premium image with many buyers, but it needs it to justify the premium prices it charges for most Freelander versions. Most models top the £30,000 mark for their list prices, which means the Freelander competes with the likes of the Audi Q5, BMW X3 and even the Range Rover Evoque from its own stable. With running costs that are not cheap and Land Rover's more expensive than average servicing, owning a Freelander is not a cheap exercise.
So can this BMW and Audi competitor hope to retain its share of the market? At the end of 2012, Land Rover added LED daytime running lights, new rear lights and brighter trim for the grille and foglights. The interior gained a new centre console with a seven-inch multimedia touch screen and more cubby holes for storage. The 2013 Model Year Freelander 2 range also includes a limited-edition 'Black & White' model with extra equipment, confined to a production run of 600 examples. Read on for our full Land Rover Freelander review to find out.