Land Rover Range Rover Sport Estate (2005 - 2013) review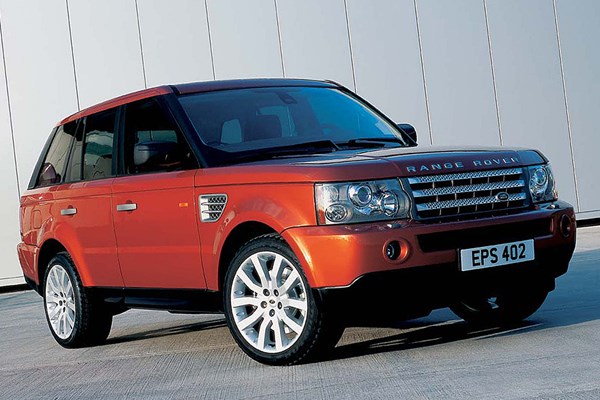 PROS
Chunky styling, wonderfully comfortable, great diesel engines, handles well for a 4x4, capable off-road, much-improved interiors from Summer 2009
CONS
High running costs, automatic gearbox can be a little sluggish to change down
PROS
Chunky styling, wonderfully comfortable, great diesel engines, handles well for a 4x4, capable off-road, much-improved interiors from Summer 2009
CONS
High running costs, automatic gearbox can be a little sluggish to change down
The Land Rover Range Rover Sport is a smaller and more athletic version of the larger, more traditional Range Rover. Unlike other models in the Range Rover range, the Sport is primarily designed to be driven on-road, where it corners precisely and with the minimum of fuss.
Coupled with the top 5.0-litre supercharged engine, it provides nothing short of an electric drive. Being a Land Rover, the Sport also comes up with the goods off-road too.
It's packed with sophisticated systems, such as Terrain Response – a system that optimises the car's off-road performance depending on the road surface. Inside it's comfortable and refined, though cars from Summer 2009 are better still.
These Range Rover Sports benefit from a thorough facelift that brought a much upgraded interior, improved engines and a wider range of options.
Great image and handling
It may be a full-scale SUV to rival the Mercedes ML and Porsche Cayenne, but the Land Rover Range Rover Sport is still a serious off-roader. It can cope with terrain its rivals simply cannot contemplate, helped by Land Rover's excellent Terrain Response system. However, it's on the road where the Sport is most commonly found and it's equally adept here thanks to superb body control, agile handling and a ride that deals with all that British roads can throw at it. The steering can feel a little light at times, but it's also easy to park and doesn't feel as big from the driver's seat as its exterior suggests.
High running costs
Any large SUV is not going to be cheap to run and the Land Rover Range Rover Sport is no exception. Most buyers mitigate this to some extent by choosing the diesel engine, which offers 32.1mpg economy, but 230g/km carbon dioxide emissions will mean a hefty bill for road tax every year.
Company buyers will also be penalised due to the emissions. The initial rush to own a Sport has also subsided and residual values are now merely good rather than rock solid. As for the 5.0 V8 supercharged model, bring your own fuel tanker. Read on for the full Land Rover Range Rover Sport review.