View all Mercedes-Benz B-Class reviews


Mercedes-Benz B-Class Estate (2012 - 2019) review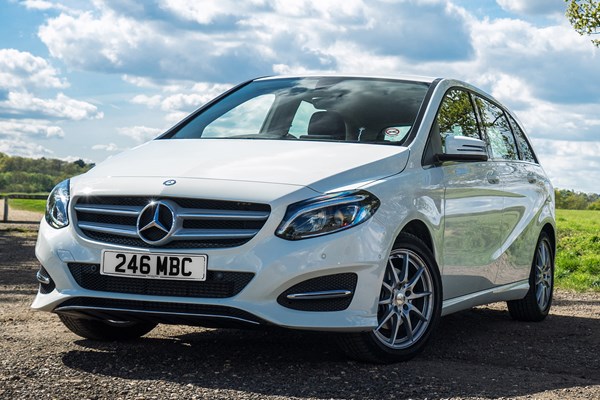 PROS
Comfortable and spacious interior, premium appeal, good engines, safety
CONS
Poor ride quality on some surfaces, dull handling, only really seats four adults, some cheap-feeling interior trim, niche appeal
PROS
Comfortable and spacious interior, premium appeal, good engines, safety
CONS
Poor ride quality on some surfaces, dull handling, only really seats four adults, some cheap-feeling interior trim, niche appeal
Mercedes-Benz B-Class rivals
The second-generation Mercedes-Benz B-Class is the first in a line of five models based on an all-new platform. The German manufacturer claims that its 'compact sports tourer' builds on the previous version's merits of being versatile and spacious. It's reputedly more comfortable and better to drive, while Mercedes states that the model has matured and is more in line with what you'd expect from a small premium car.
The original model suffered from dull handling and awkward looks that tainted its appeal. Now, featuring sharper styling and a massively updated interior, the B-Class might appeal to those looking for a classier hatchback. There's a comprehensive range of options, while buyers can pick from economical petrol and diesel engines with manual or automatic transmissions.
So, is the B-Class really a sensible alternative to a Golf or a Focus, or is it simply filling a niche in the line-up? Read on to find out...